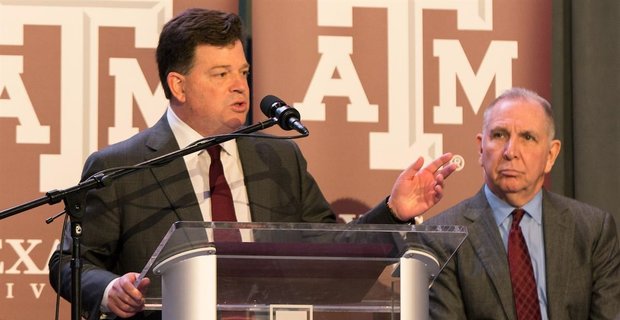 With 11-year LSU athletics director Joe Alleva stepping down from the position for a new role within the program, the university has come to a decision on who will replace him.
After multiple reports Wednesday (April 17) afternoon that LSU made a deal with Texas A&M athletics director Scott Woodward, the university made it official with a news release Thursday morning.
"We are happy to welcome a fellow Tiger back home," said LSU President F. King Alexander in the release. "Scott brings a strong track record of winning championships, graduating student-athletes and building an infrastructure for future achievement. His leadership will take us into a new era for Tiger Athletics."
Woodward replaces Alleva who spent more than a decade at the helm of the program and stepped down to take a role as special assistant to the president for donor relations.
Woodward is a Baton Rouge-native and a Catholic High School alumnus who served as LSU chancellor's representative to the athletic department from 2000-04.
"Returning home to the LSU family to lead the department of athletics is incredibly humbling and exciting," Woodward said in the release. "The state university has been a part of my life for more than five decades, and I know – and I embrace – the high expectations of Tiger Nation. We will win championships and we will do it the right way, representing LSU with pride and dignity every step of the way. I want to thank President Alexander for the opportunity of a lifetime and I cannot wait to get started. Geaux Tigers!"
He garnered national attention in late 2017 when he hired former LSU offensive coordinator and national championship-winning head coach at Florida State Jimbo Fisher as the Aggies' head football coach with a staggering 10-year, $75 million contract.
He once again made headlines earlier this month when he hired Buzz Williams away from Virginia Tech just weeks after Williams took the Hokies to the Sweet 16.
Photo Courtesy of 247Sports.