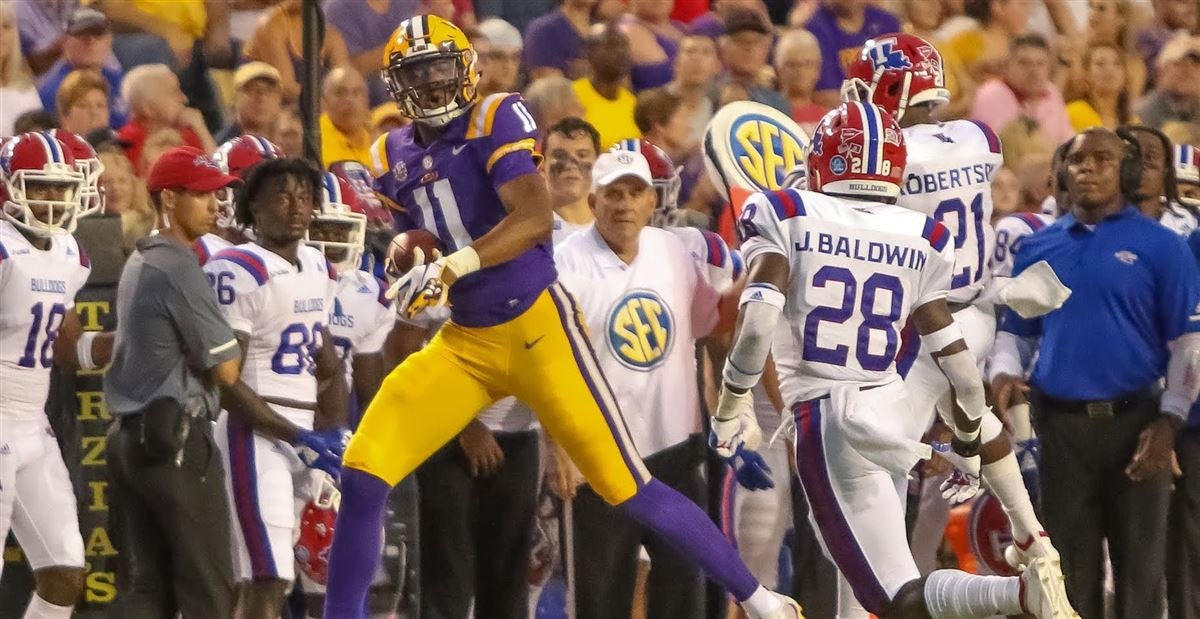 Dee Anderson and Stephen Sullivan are both listed at 6-foot-5, which made it easy to notice that the pair of LSU pass catchers were missing from the first practice of Fall Camp.
LSU coach Ed Orgeron explained afterword why the two seniors weren't on the practice field Friday.

Anderson is suspended from all team activities until he passes a conditioning test, Orgeron announced.
"He had some conditioning stuff to get done," Orgeron said. "When he gets that conditioning stuff done, we feel like he's going to be better. That's all. Just conditioning."
Anderson is coming off a productive junior season for LSU. He
caught 20 passes last season for 274 yards and a touchdown in 2018.
Orgeron downplayed the idea that this will be an extended absence for Anderson.
"I think he's going to come along," Orgeron said. "He's going to be fine once he gets in the right conditioning. I think he'll be fine."
Sullivan had a much more positive excuse for his absence from practice. The tight end graduated from LSU on Friday and asked Orgeron's permission to spend the day celebrating with his family.
"It's a big day for him," Orgeron said. "He asked me for that, and I gave him time to celebrate with his family. He's definitely going to be out there tomorrow."