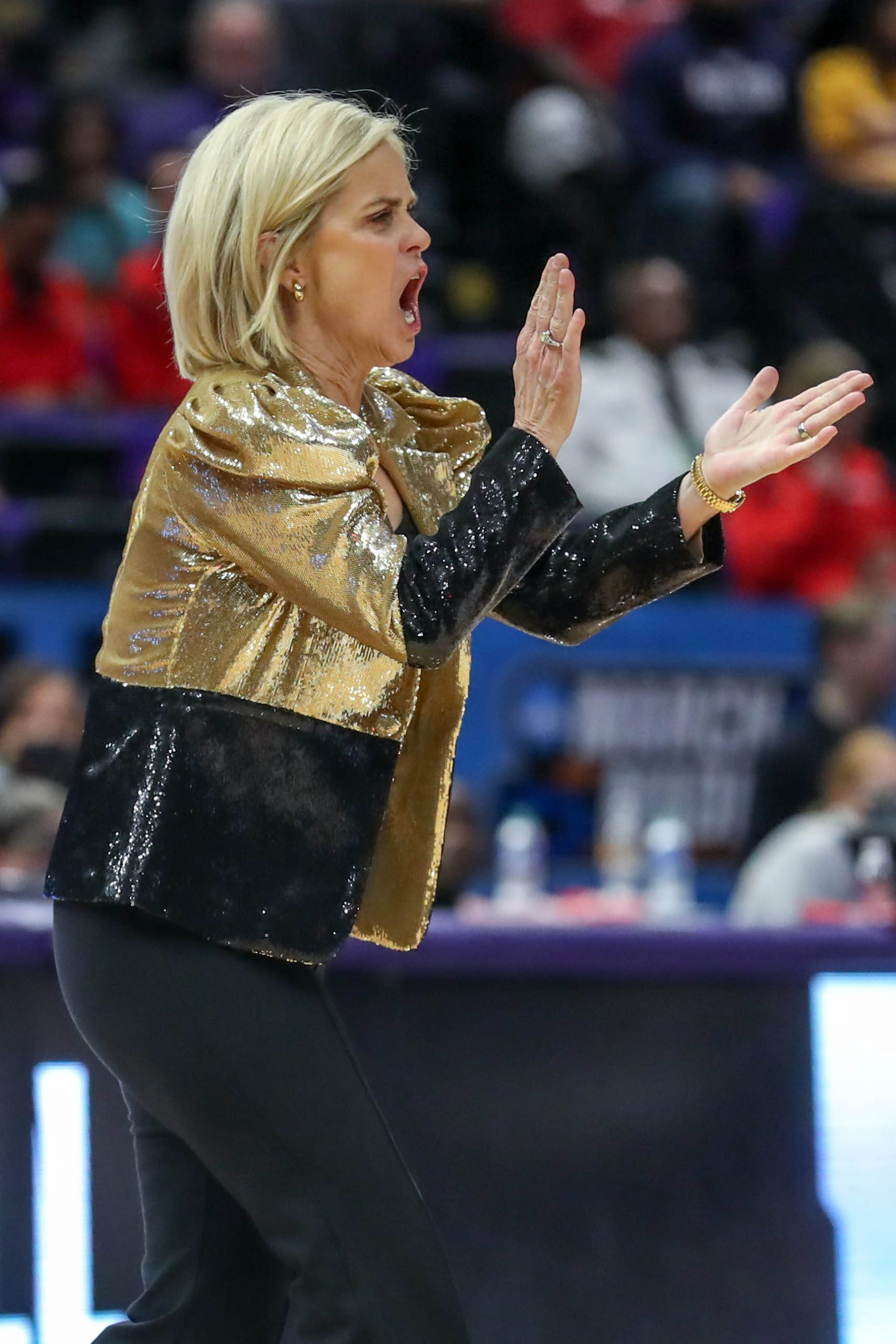 The reigning national champion LSU Tigers will begin the 2023-24 season where they ended last season.
For the first time in school history the Tigers of third-year coach Kim Mulkey are ranked No. 1 in The Associated Press' preseason Top 25 which was released Tuesday.
The Tigers, who return three starters from the national title game against Iowa, were nearly a unanimous No. 1 choice with 35 of 36 first-place votes from a poll of national media.
No. 2 UConn received the other first-place vote and is ranked in the poll for the 565th consecutive week, equaling Tennessee's record. National runners-up Iowa, UCLA and Utah round out the top five.
"We appreciate the recognition of being the No. 1 ranked team going into the season and it is something we will embrace," LSU coach Kim Mulkey told AP. "A ranking doesn't win championships, but it brings great awareness to our program and our school. We want to be ranked No. 1."
South Carolina is No. 6 followed by Ohio State, Virginia Tech, Indiana and Notre Dame in the top 10.
LSU was ranked No. 2 in 1977 and No. 3 on two occasions in the 2004 and '05 preseason polls. The Tigers were last ranked No. 1 in by AP in '05 – a perch they held onto for five weeks.
LSU also received a similar ranking in the USA Today Coaches Top 25 poll. The Tigers received 29 of 32 first-place votes and 797 points to outdistance UConn, Iowa, South Carolina, Virginia Tech, Ohio State, Utah, UCLA, Indiana and Notre Dame.
The Tigers return first team All-American Angel Reese and SEC Freshman of the Year Flau'jae Johnson along with point guard Kateri Poole, who started the team's last five games of the season.
Mulkey signed the top two players in the NCAA transfer portal in Hailey Van Lith of Louisville and Aneesah Morrow of DePaul to join the nation's No. 1 freshman signing class – led by McDonald's All-Americans in Mikaylah Williams and Aalyah Del Rosario.
LSU will host its first two exhibition games at 7 p.m., Oct. 26 against East Texas Baptist and Nov. 1 against Loyola-New Orleans. The Tigers open the season Nov. 6 against No. 20 Colorado at the T-Mobile Arena in Las Vegas and will also host No. 8 Virginia Tech on Nov. 30 in the SEC/ACC Challenge at 8 p.m.