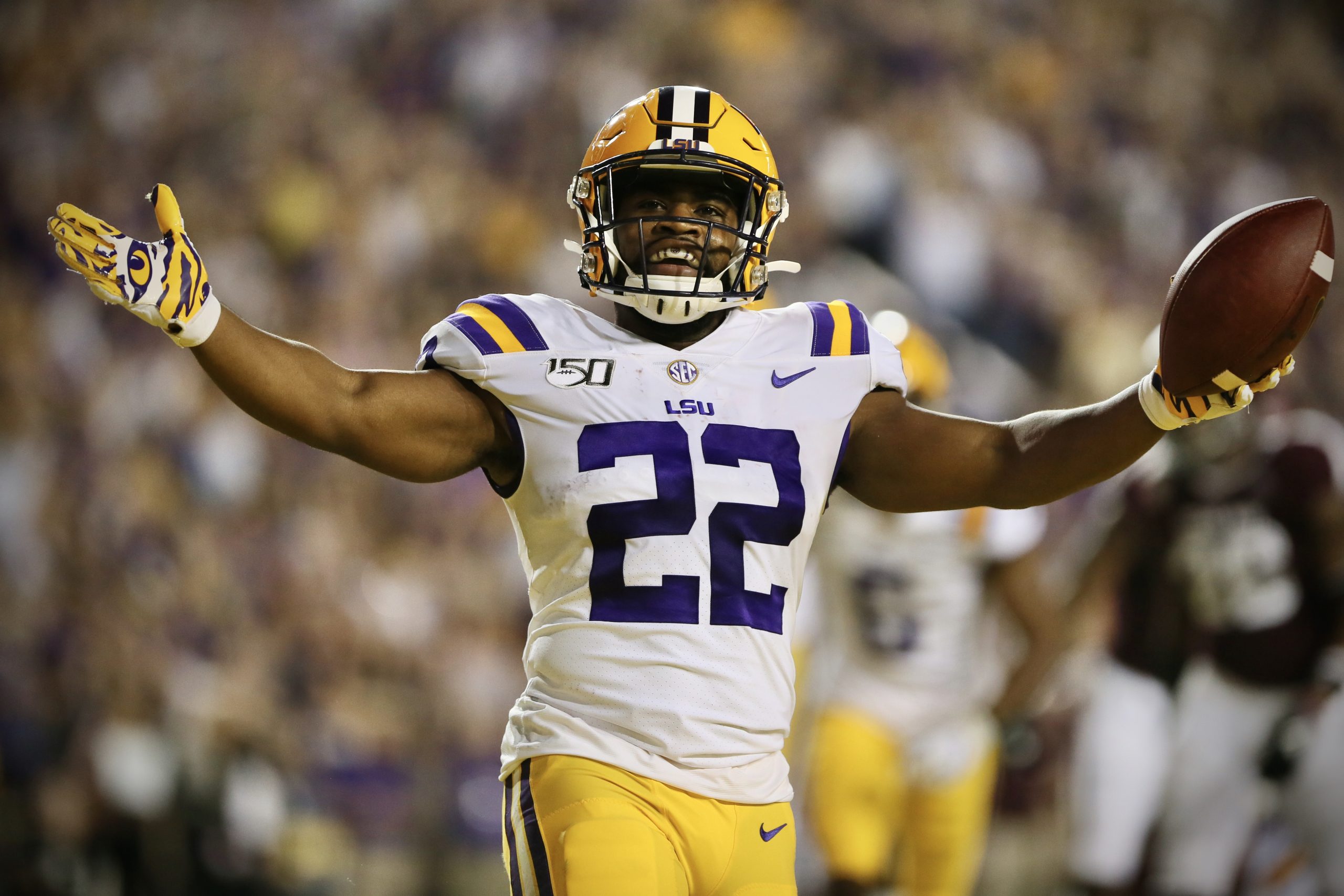 There was no movement Tuesday night in the second-to-last College Football Playoff rankings as the committee set the stage for this weekend's conference championship games and selection Sunday.
Ohio State stayed at No. 1, followed by No. 2 LSU, No. Clemson and No. 4 Georgia
This weekend's league title games include the Tigers (12-0) and the Bulldogs (11-1) in the SEC title contest, Ohio State (12-0) vs. No. 8 Wisconsin (10-2) in the Big Ten, Clemson (12-0) vs. No. 23 Virginia (9-3) in the ACC, No. 6 Oklahoma (11-1) vs. No. 7 Baylor (11-1) in the Big 12 and No. 5 Utah (11-1) vs. No. 13 Oregon (10-2) in the Pac 12.
CFB committee chairman Rob Mullens said the committee still felt Ohio State has a slight edge over LSU, despite the Tigers' 50-7 win over Texas A&M last Saturday.
"Two really, really good teams, first of all," Mullens said. "That's what the committee sees. Ohio State now with their impressive win over Michigan on the road has four wins over top-25 teams. LSU has three very impressive wins over top-25 teams.
"As we've talked in past weeks, both really have dynamic offenses, both have good defenses. Ohio State's is just a little ahead at this point.
"We're looking at Ohio State, LSU, Clemson, they're in that first grouping. We do that first grouping in groupings of three. We're still discussing them in great detail."
The final CFP committee rankings will be announced Sunday at 11 a.m. on ESPN.