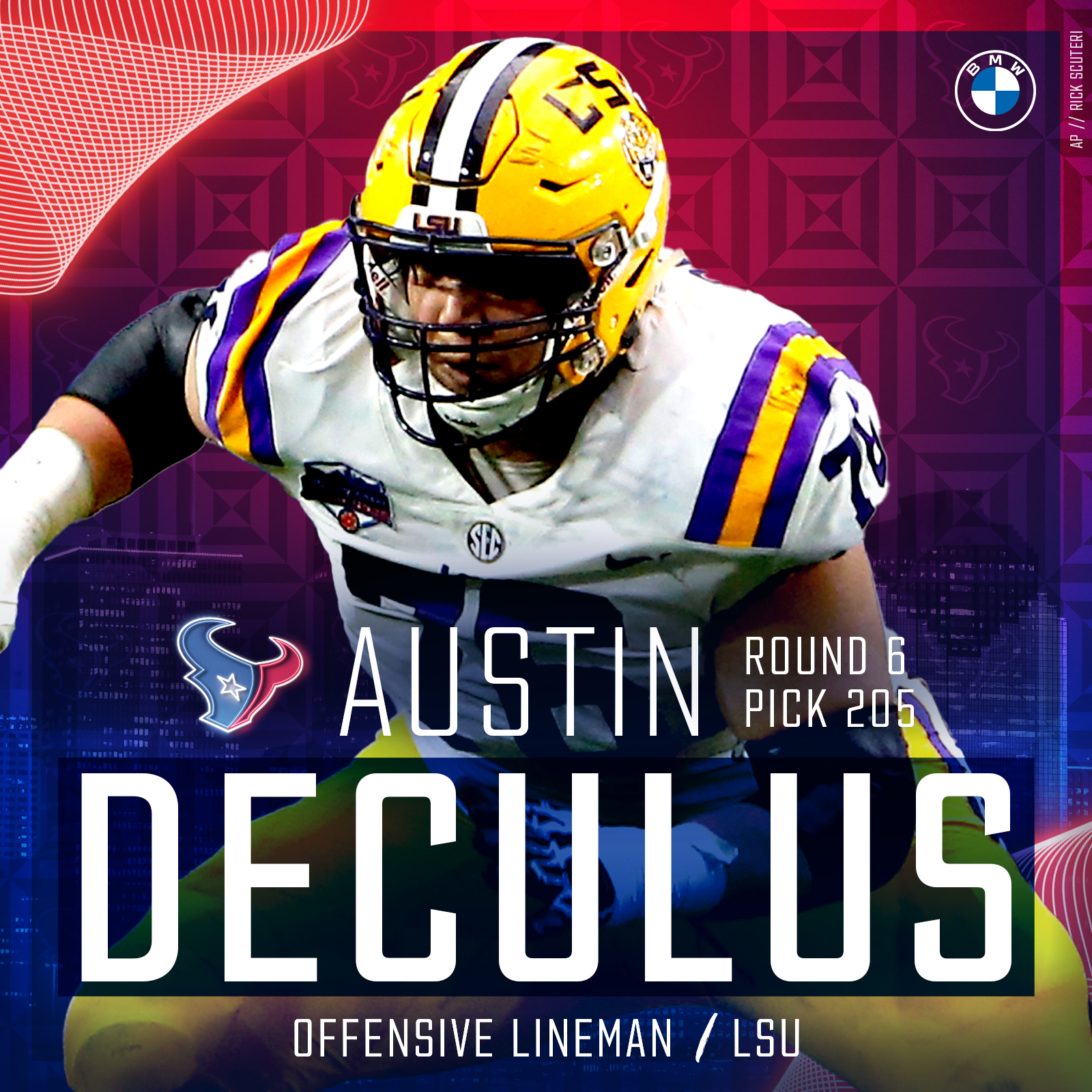 The Houston Texans selected former LSU offensive tackle Austin Deculus in the sixth round of the 2022 NFL Draft.
   Deculus played at Cy-Fair High in Houston, Texas, went 27th in the round and No. 205 in the seven-round draft Saturday.
The fifth-year senior was the second former LSU player taken by the Texans in this year's draft, along with cornerback Derek Stingley Jr., who No. 3 overall Thursday night.
He also was the second offensive lineman picked by the Texans, along with guard Kenyon Green, who went No. 15 in the first round.
Deculus was a four-year starter at right tackle for the Tigers, appearing in more games – 61 – than any player in school history.
The powerful run blocker started 46 of his 61 games while taking advantage of a super-senior extra year of eligibility in 2021 due to COVID-19.
That includes all 12 games in which he played last season, when Deculus did not miss a snap in SEC play, and all 15 games during LSU's 15-0 national championship season in 2019.
The 46 starts came over his last 49 games at LSU.
Deculus played mostly on special teams as a true freshman in 2017 but started at right tackle in the last 11 games of LSU's 2018 season.
He graduated in December 2020 with a degree in sports administration and was invited to play in the 2022 East West Shrine Bowl.