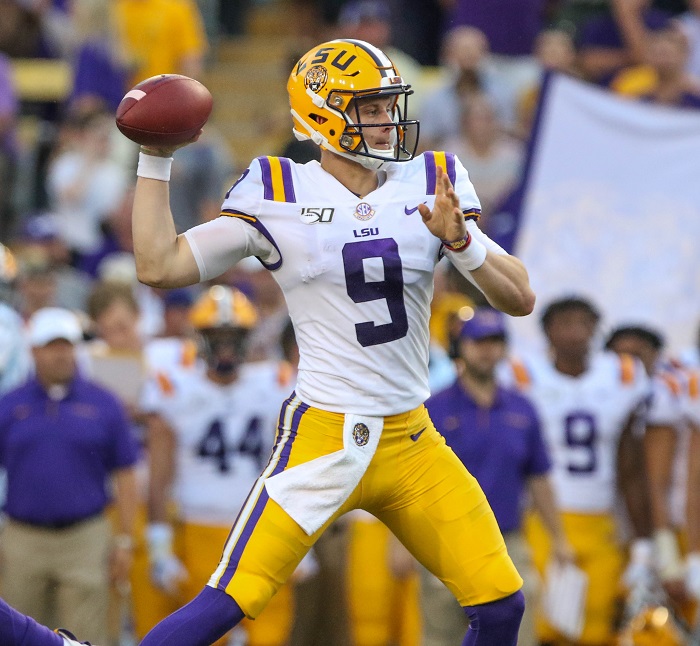 LSU's last non-conference game won't take place under any lights in Tiger Stadium, as the game will be over far before they're necessary.
The Tigers will host Utah State at 11 a.m. next Saturday (Oct. 5) in a game that will air on the SEC Network.
It's rare that the Tigers play that early in Tiger Stadium, with the last time it occurred being Nov. 11 against Arkansas. Before that, LSU went on a six-year run without hosting morning games between 2011 and 2017.
Day games against non-conference opponents are even more rare, with the last being against Appalachian State in 2008, and the only reason that game was played so early was because of a looming Hurricane Gustav.
It will mark the second straight morning kickoff for the Tigers, who will enjoy the upcoming weekend off with their first of two open dates of the season. LSU hopes to complete a perfect non-conference slate against the Aggies, with wins against Texas, Georgia Southern and Northwestern State already under its belt.
Joe Burrow earns third SEC Player of the Week honor
LSU quarterback Joe Burrow continues to set benchmarks at the program as he earned his third SEC Offensive Player of the Week award in four weeks, tying the program record for quarterbacks receiving the award in a single season.
Burrow earns the award after setting a school record against Vanderbilt, passing for six touchdowns against the Commodores, four of which went to Ja'Marr Chase.
He completed 25 of 34 passes for 398 yards in the 66-38 LSU victory.
Through four games, Burrow has completed 100 passes at an 80.6 percent clip for 1,520 yards and 17 touchdowns, putting him at a school-record pace in every single one of those categories.
Photo Courtesy of LSU Sports Information