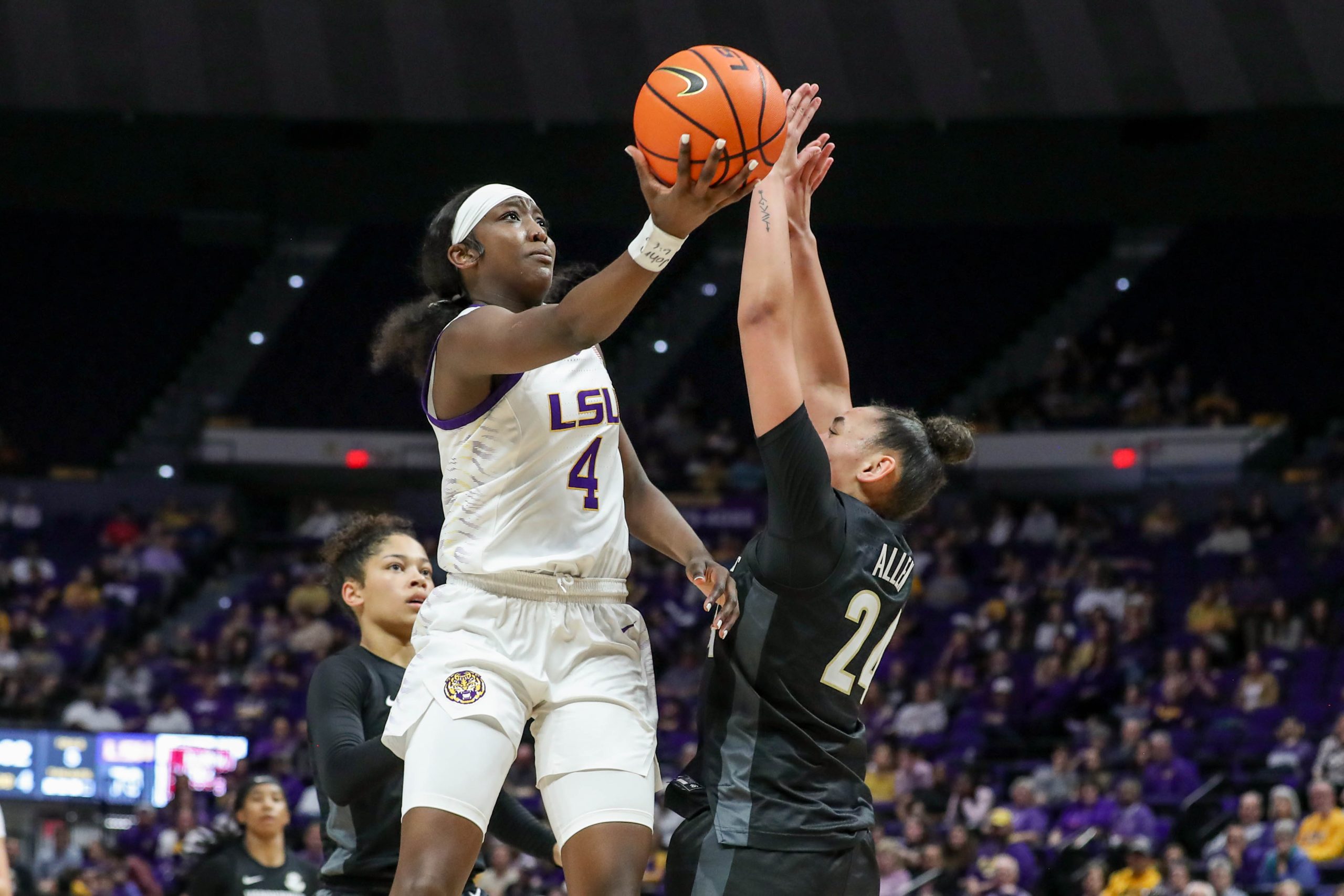 The No. 5 LSU women's basketball plays its penultimate game of the regular season at 6:30 p.m. Thursday at Vanderbilt's Memorial Gymnasium.
The Tigers (25-1, 13-1 in SEC) are in second place in the league's standings and return home to close out the regular season at 5 p.m. against Mississippi State.
Sunday's game will be streamed on the SEC Network+ and carried locally by 107.3-FM.
"They are playing at home, and they are playing good," LSU coach Kim Mulkey said. "They are playing confident right now."
With two more wins LSU could match the best regular season record at 27-1 in program history in 2004-05. The Tigers are looking to remain in position to finish as the runner-up in the SEC for the second straight season to No. 1 South Carolina.
LSU brought in the new year Jan. 1 with a 88-63 home win over Vanderbilt with Angel Reese and Flau'jae Johnson leading the way with 21 and 20 points, respectively. Alexis Morris added 15 and LaDazhia Williams 12.
The Commodores (12-16, 3-11), who were outrebounded 53-22 in their earlier meeting with the Tigers, have defeated Arkansas (78-70) and Kentucky (79-57) in recent weeks. They are led by Ciaja Harbision, who had 27 points against LSU, with a 19.4 scoring average and four assists.
For the sixth time this season Reese was named the SEC's Player of the Week and averages a league-best 23.7 points and 15.5 rebounds. Morris follows at 14.4 with a team-high 106 assists and Johnson at 12.3. Guard Jasmine Carson, who averages 9.6 points, is coming off a career-high 25 points and seven 3-pointers in Sunday's 90-79 win over Florida.
"We better get better," Mulkey said. "We better all get on the same page. I'd better have five LSU players on that floor all knowing what we're doing at the same time and not just one-on-one defense."