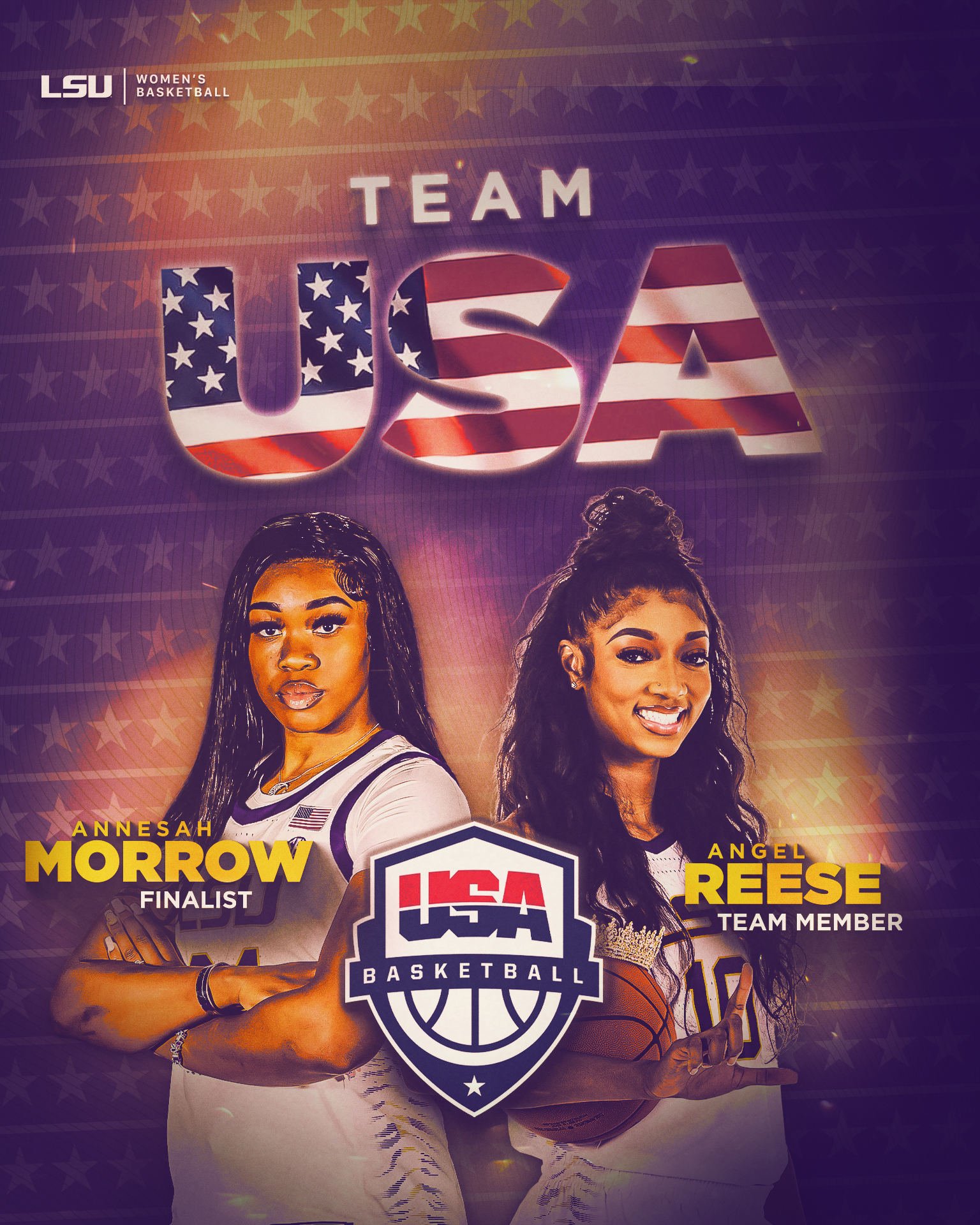 LSU All-American Angel Reese was one of eight players selected to Team USA and will compete in the 2023 FIBA Women's AmeriCup July 1-9 in León, Mexico.
The final roster will consist of 12 players and recent transfer Aneesah Morrow is among five players that will be invited to training camp on June 22 to compete for the final roster spots in Colorado Springs, Colorado.
The draw to determine two five-team preliminary groups for the 2023 FIBA Women's AmeriCup was held May 10. The United States will face Argentina, Brazil, Cuba and Venezuela as part of Group A.
The U.S. opens pool play against Venezuela on July 1, followed by Argentina on July 2, Brazil on July 4 and Cuba on July 5. If the USA advances, quarterfinals are scheduled for July 7 followed by semifinals on July 8 and the medal games on July 9. Game times and broadcast information will be announced later.
Reese was among the driving forces in LSU reaching the school's first national championship, averaging 23 points and 15.4 rebounds. She set an NCAA record with 34 double-doubles in the Tigers' 36 games last season.
Morrow was fourth in the nation in scoring last year with 25.7 points and seventh in rebounding at 12.2 rebounds at DePaul last season.