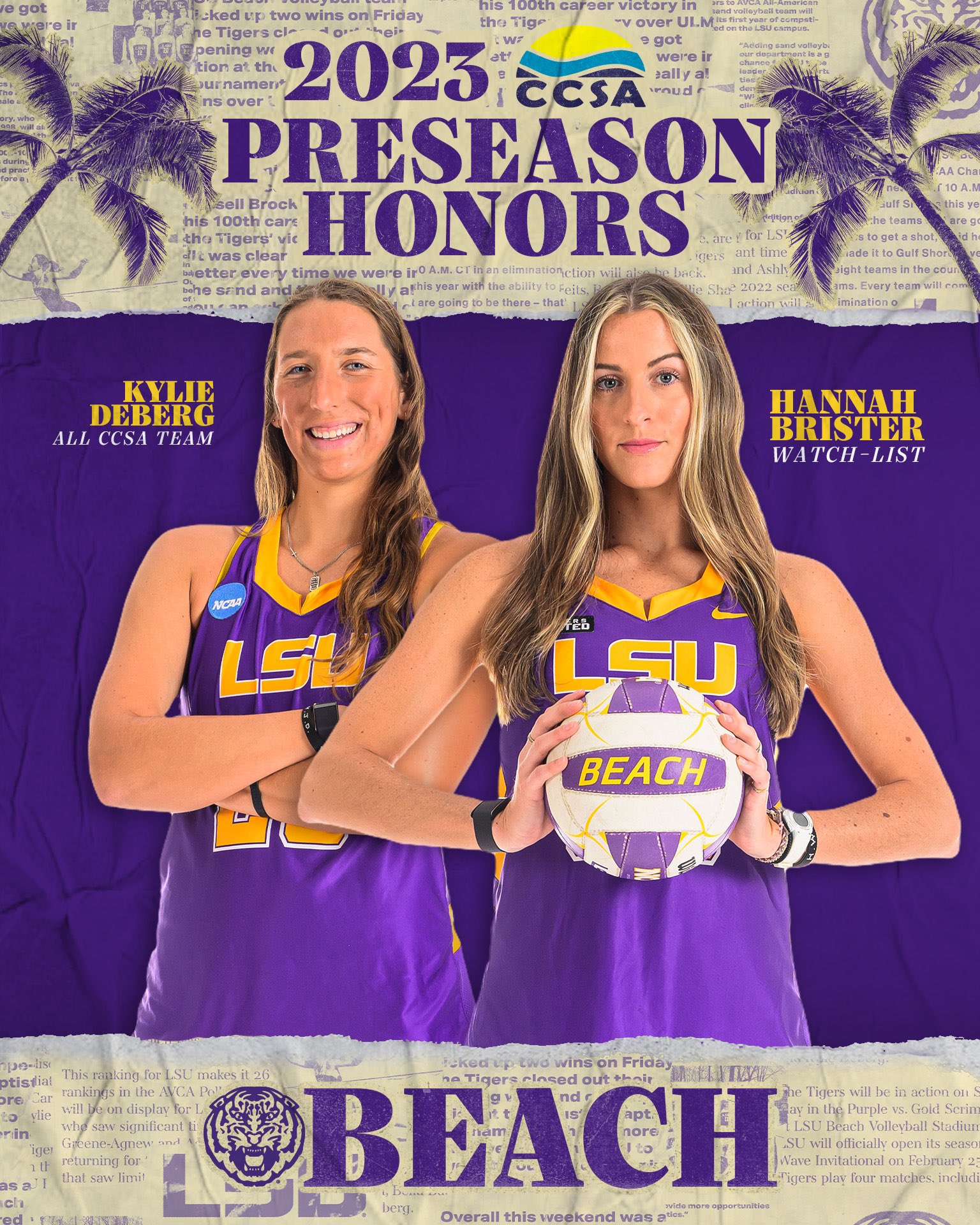 LSU's Kylie DeBerg was selected Wednesday to the preseason All-CCSA team and teammate Hannah Brister to the preseason Watch List. Both are returning players for the No. 5 Tigers' beach volleyball team.
DeBerg was 29-9 last season and earned AVCA and CCSA national pair of the week with Parker Bracken. In 2021 she earned a spot on the CCSA All-Conference Team with partner Kelli Greene-Agnew.
This past fall DeBerg won the AVCA fall pairs national Championship and the USA Volleyball Women's Beach Collegiate Championship with partner Ellie Shank.
Brister is a graduate student that played indoor volleyball at LSU after beginning her career at Northwestern State. At LSU, she played in all of her team 16 games spring.
LSU starts its season Saturday-Sunday at the Tulane Invitational at White Sands Beach Volleyball Courts in New Orleans. The Tigers will play four games against Tulane, North Alabama, Nicholls State and UNO.