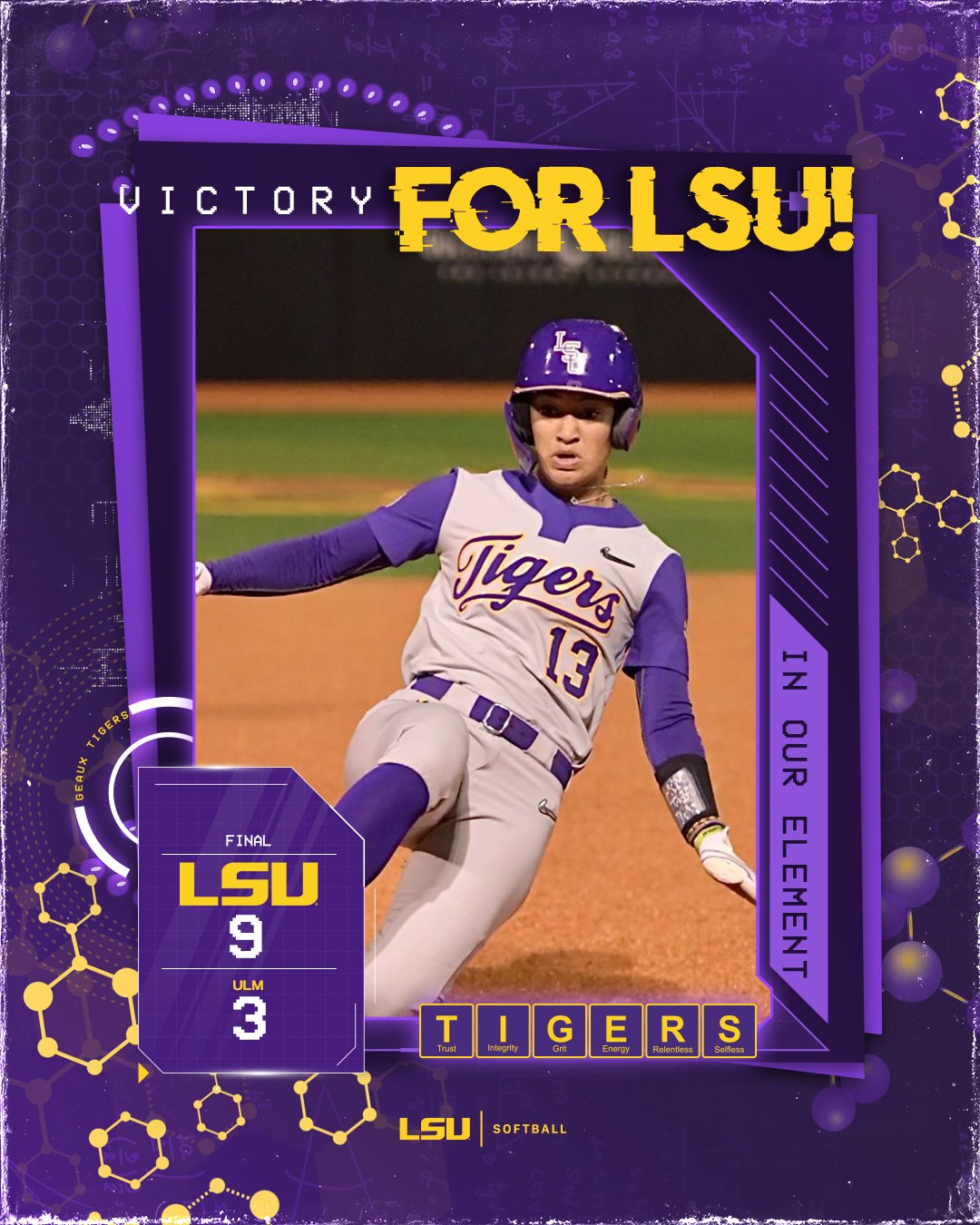 Freshman Sydney Berzon fired 5.1 innings of scoreless relief and No. 15 LSU blasted a pair of three-run homers for a 9-3 road win Wednesday over UL-Monroe.
For the second straight game the Tigers played before a record crowd where the Warhawks drew 1,244 fans the night after Louisiana Tech did the same.
The Tigers (12-0) return home to take part in the three-day LSU/UL-Lafayette Crossover beginning Friday at Tiger Park.
With LSU clinging to a 4-3 lead in the bottom of the second, Berzon replaced starter Ali Kilponen to get out of that inning with a ground out. The Warhawks (7-6) loaded the bases in the sixth after two were out when Berzon got Lourdes Bacon to ground out back to the circle.
Berzon (5-0) yielded two hits, walked three and struck out five.
LSU extended its lead in the seventh when pinch-runner Mia Townsend and Ciara Briggs scored on a throwing error off the bat of Karli Petty.
The Tigers outhit the Warhawks 10-4 with Danieca Coffey (3-for-5, 3 RBIs), Briggs (2-4, 2 runs) and Taylor Pleasants (2-4) all collecting multi hits. Coffey hit her first homer of the season and Clark added her second and drove in a team-high four runs.
LSU scored a run on Clark's fielder's choice in the first and made it 4-0 on Coffey's three-run homer in the second with Maci Bergeron and Ali Newland aboard.
UL-Monroe scored three runs off Kilponen in the bottom of the second. The Warhawks loaded the bases on a single and consecutive walks when Gabby Davila drew a bases-loaded walk to force in a run. Bacon followed with a two-run single to center field to chase Kilponen who allowed three runs on two hits. She walked three and struck out two.
LSU took a 7-3 lead in the fourth when Briggs walked, Pleasants singled, and Clark homered on a 2-2 pitch to left-center field.
LSU hosts Texas A&M-Corpus Christi at 6 p.m. Friday, plays a doubleheader Saturday with UL-Lafayette (2:30 p.m.) and Texas A&M-Corpus Christi at 5 p.m. The Tigers travel for a 2:30 matchup at UL-Lafayette.