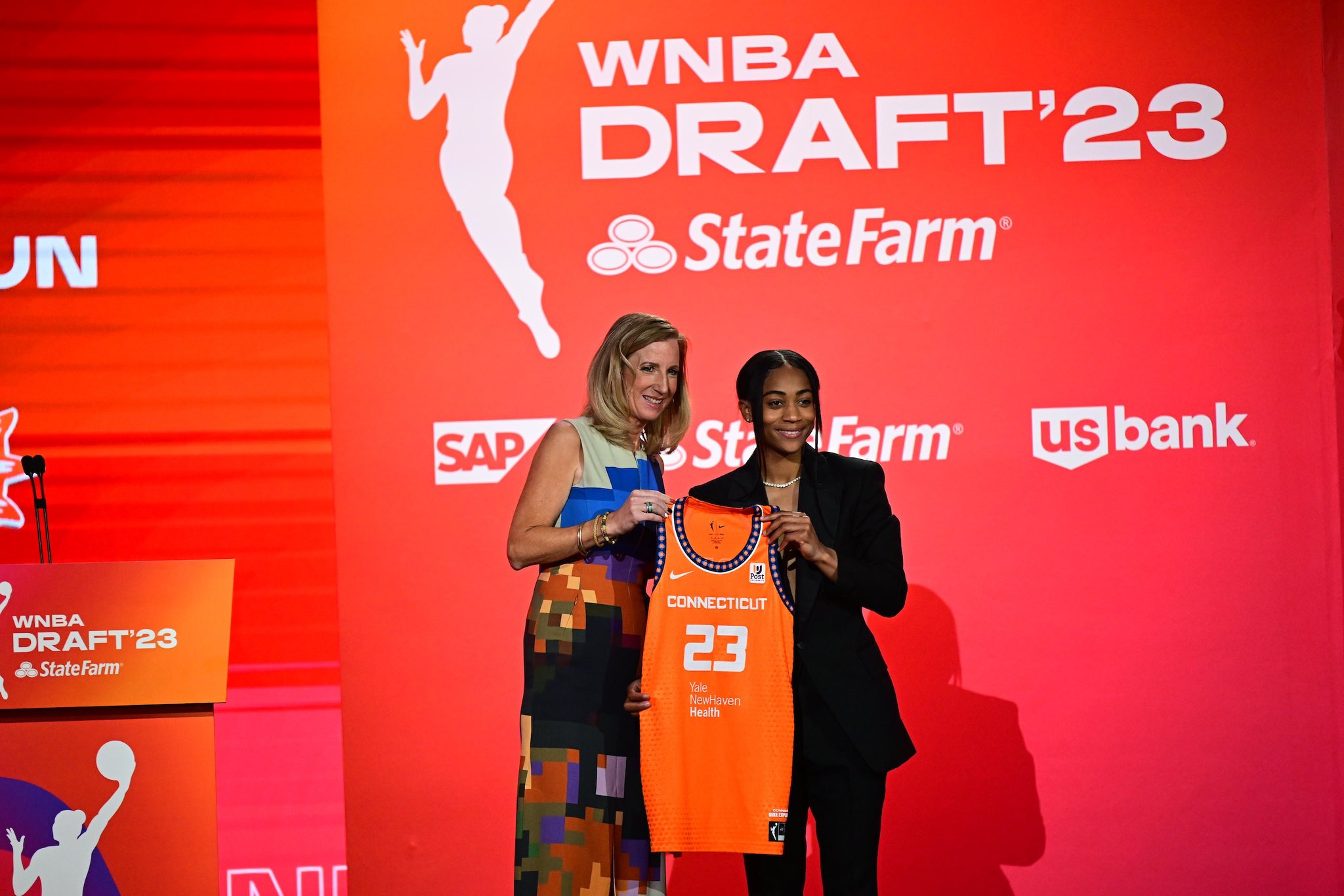 Two members of the LSU women's basketball team's national championship are both making the leap to the professional level.
Graduate student LaDazhia Williams, a 6-foot-4 forward, was the first Tiger selected in Monday's WNBA Draft when the Indiana Fever picked her in the second round with the 17th overall selection.
Five picks later, fifth-year senior point guard Alexis Morris, was chosen in the same round with the 22nd overall choice by the Connecticut Sun.
The selections of Williams and Morris represent the second straight year and sixth time overall LSU has produced multiple selections in a single draft.
LSU (34-2) won the school's first national championship just over a week ago with a 102-85 victory over Iowa.
Williams spent the majority of the season in the shadow of first team All-America selection Angel Reese but proved to be a valuable asset in the team's surge toward a national championship. She capped her team's run with 20 points and five rebounds against Iowa.
Williams averaged 18 points during the Final Four and had a 14-point scoring norm during the NCAA Tournament. She averaged 9.9 points overall, six rebounds and shot 55.4% from the field and had 16 double figure scoring games, including four of her last five games.
Williams took over during LSU's Sweet 16 game with Utah when Reese was in foul trouble. She emerged as the Tigers' leading scorer with 24 points in a 66-63 victory.
Williams, who began her career at South Carolina, will rejoin former South Carolina teammate Aliyah Boston as part of Indiana's draft class which also includes Indiana guard Grace Burger, Ohio State guard Taylor Mikesell and South Carolina forward Victaria Saxton.
Morris was one of 15 players that received an invitation to attend the draft but had to patiently wait to have her named called.
The 5-foot-6 Morris was this year's lone returning starter from last season and was one of the catalysts in this year's national championship team, averaging 15.4 points on 43% shooting, 33% from 3-point range 78% from the free throw line. She averaged 4.1 assists, 2.9 rebounds and 1.8 steals.
"I also have history, so I understand why teams may have been skeptical to pick me at first, but like I said earlier, I'm super grateful for the opportunity," Morris said. "I'm going to take full advantage. You've seen me do it with Coach Mulkey and I came out a national champion and I plan to do that in the WNBA. My will to win is incredible, and my competitive nature is unmatched. Can't be matched. I'm just grateful."
Morris, a first team All-SEC choice and member of the All-Final Four tournament team, started in 34 of the team's 36 games, scoring in double figures 27 times with a career-high of 31 points in a 76-68 home victory Jan. 30 over Tennessee.
During the team's stretch run to its first national title, Morris had 21 points in an Elite Eight victory over Miami, 27 in a national semifinal win over Virginia Tech and 21 – 19 of which came in the second half – in against Iowa for the national championship.
Morris joins Stanford center Ashten Pretchel as selection of Connecticut.
"That was one of my fellow seniors, and I'm super happy and I'm super proud for Day," Morris said of Williams. "She's mild, she's quiet, she's laid back, and a lot of people didn't really get to say Day perform because she was in the shadow of Angel, but I think y'all seen later on down the stretch that she was a key piece to our puzzle, and I'm so happy that she got this opportunity, of course."