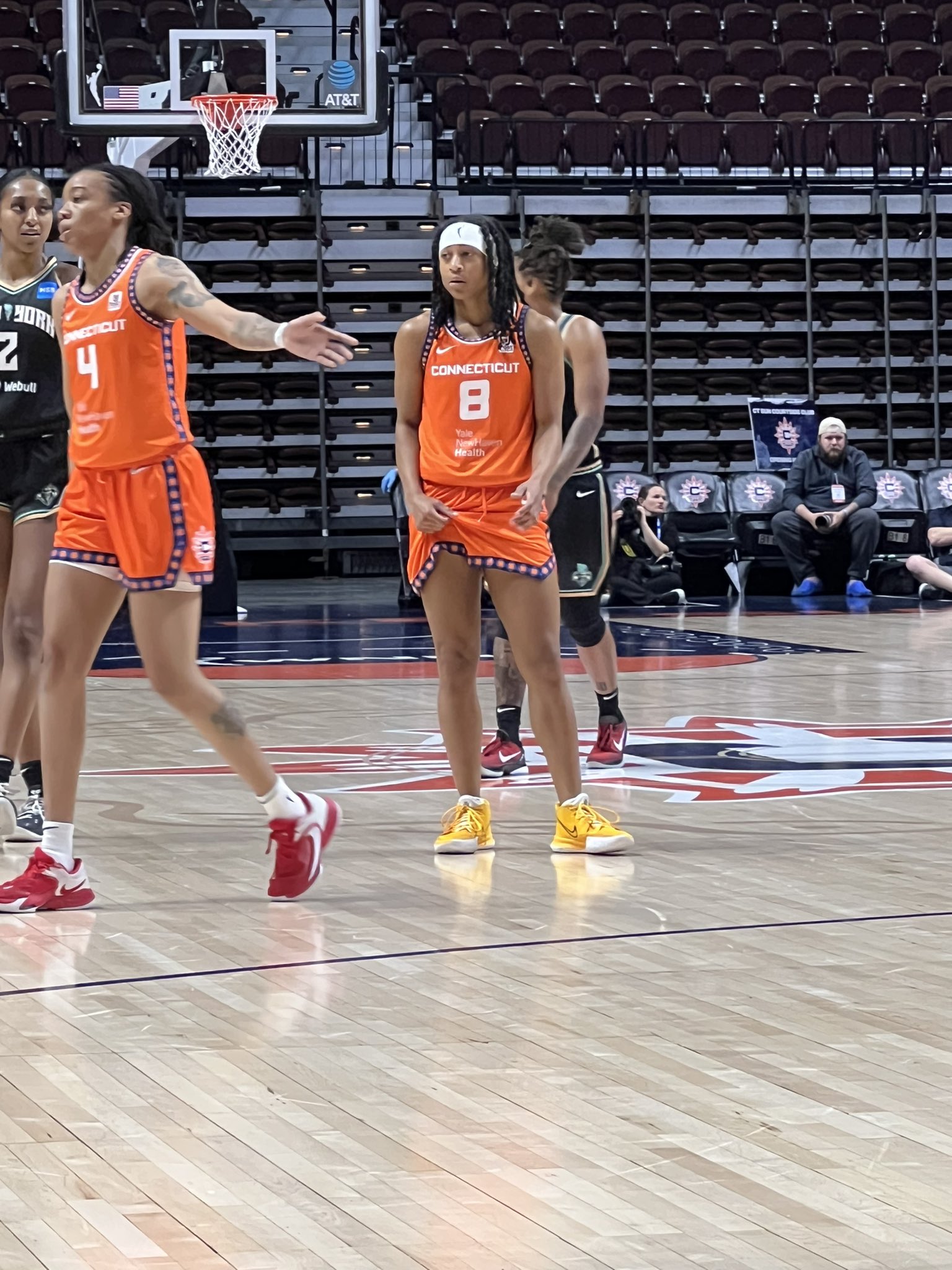 The second member of LSU's national championship team with professional aspirations was waived Wednesday.
A day after forward LaDazhia Williams was released by the Indiana Fever, arguably one of the leaders of the Tigers national title team – point guard Alexis Morris – was released by the Connecticut Sun after playing in the team's lone exhibition game earlier in the day. She was a second-round selection and No. 22 overall pick by the club.
The 6-4 Williams was released Tuesday by the Indiana Fever which made her a second-round selection in last month's WNBA Draft.
The 5-foot-6 Morris, whose career also included stops at Baylor, Rutgers and Texas A&M, distinguished herself as one of the top guards in the Southeastern Conference during her two seasons with coach Kim Mulkey.
Morris was a two-time selection on the All-SEC team, earning first team honors in 2022-23 after averaging 15.4 points, 2.9 rebounds, 4.1 assists and shooting 43.3% from the field and 78% from the free throw line. She started in 34 of the team's 36 games, scoring in double figures 27 times with a career-high of 31 points in a 76-68 home victory Jan. 30 over Tennessee.
She wrapped up an appearance on the All-Final Four tournament team by scoring 21 points in LSU's 102-85 victory over Iowa on April 2 in Dallas.
Morris was invited to attend the WNBA Draft on April 10, a potential sign she may be drafted in the first round, but fell into the second round and was taken by Connecticut. She was 0 of 2 from the field, played eight minutes in Wednesday's preseason game for the Sun with two points coming on two free throws and three rebounds.
She was one of three players the Sun waived on Wednesday, including Georgia's Diamond Battles.