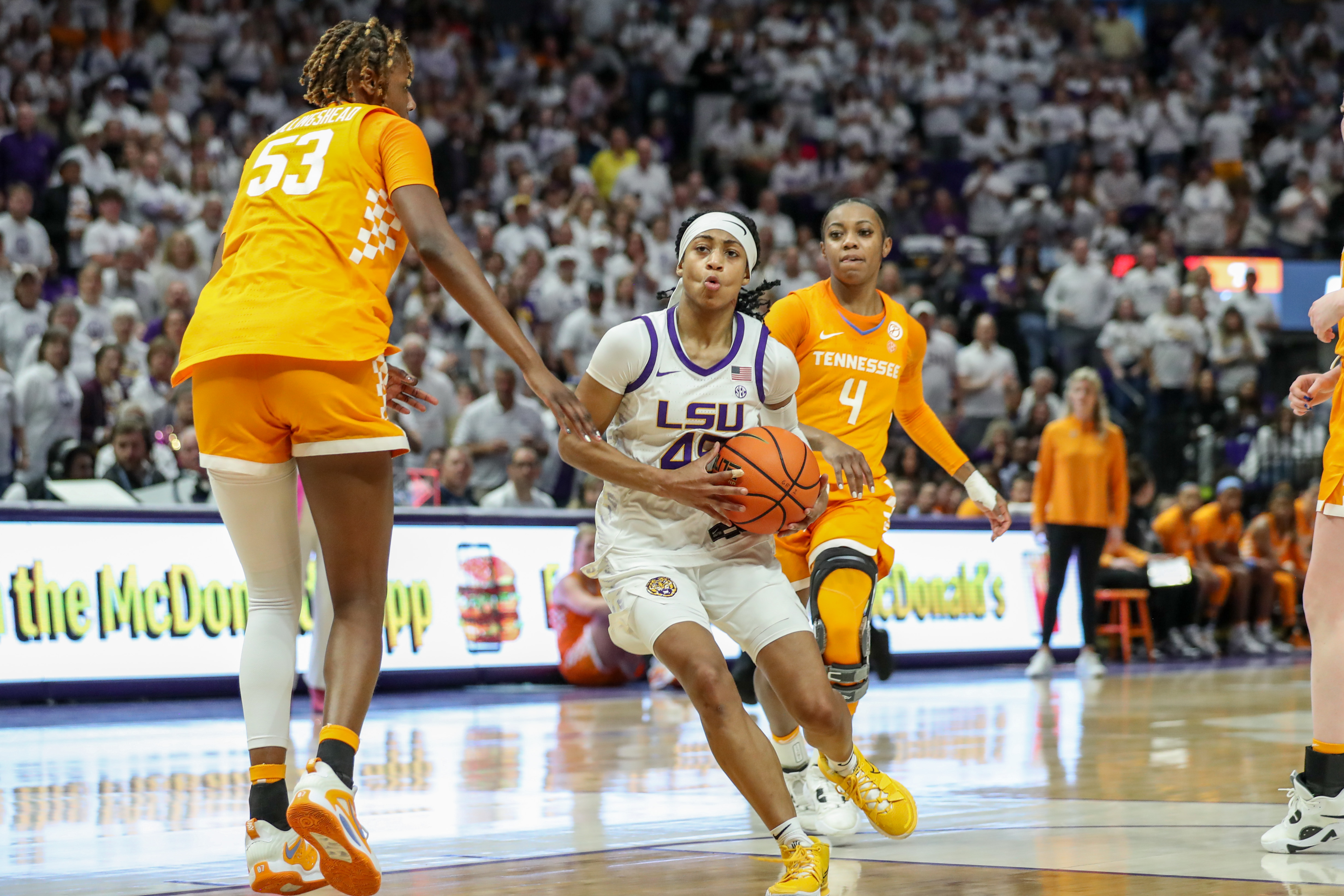 Fifth-year senior point guard Alexis Morris, one of the driving forces in this year's national championship for the LSU women's basketball team, announced her intention Tuesday to enter the 2023 WNBA Draft.
The 5-foot-6 Morris, a first team All-SEC selection this season, could have returned for another year of eligibility after spending time at Baylor, Texas A&M and Rutgers.
"To all of Tiger Nation, the entire Baton Rouge community and amazing fans. Thank You," Morris wrote on her Twitter account. "Your unwavering support and fiery energy has made the last two years of my college experience absolutely unforgettable. I will always bleed purple and gold, and carry your undying spirit with me wherever I go."
Morris spent the past two years at LSU under coach Kim Mulkey, helping the Tigers to a 26-6 record and second round of the NCAA Tournament last season. A year after playing the off-guard position, the native of Beaumont, Texas moved to the point guard position and led the Tigers to a 34-2 record and the school's first national championship with a 102-85 victory on Sunday over Iowa.
Morris averaged 15.4 points on 43% shooting from field, 33% from 3-point range and 78% from the free throw line. She averaged 4.1 assists, 2.9 rebounds and 1.8 steals.
She started in 34 of the team's 36 games, scoring in double figures 27 times – including 10 games with 20-plus points with a career-high of 31 points in a 76-68 home victory Jan. 30 over Tennessee.
During the team's stretch run to its first national title, Morris proved to be at her best with 21 points in an Elite Eight victory over Miami, 27 in a national semifinal win over Virginia Tech and 21 – 19 of which came in the second half – in Sunday's win over Iowa for the national championship.
Morris, a second team All-SEC choice last season, received a ringing endorsement from teammate Angel Reese about her future ability following the national title game.
"Lex, she's a first rounder," Reese said of Morris. "I told her all year. I told her, don't turn on and off. You can kill every single possession that you can if you really want to. I've told her that. She just gets into a mode where she's unstoppable at some point."
Morris concluded her 125-game career with 1,421 points (11.4 per game), 372 assists (2.97), 344 rebounds (2.8) and 157 steals (1.25).