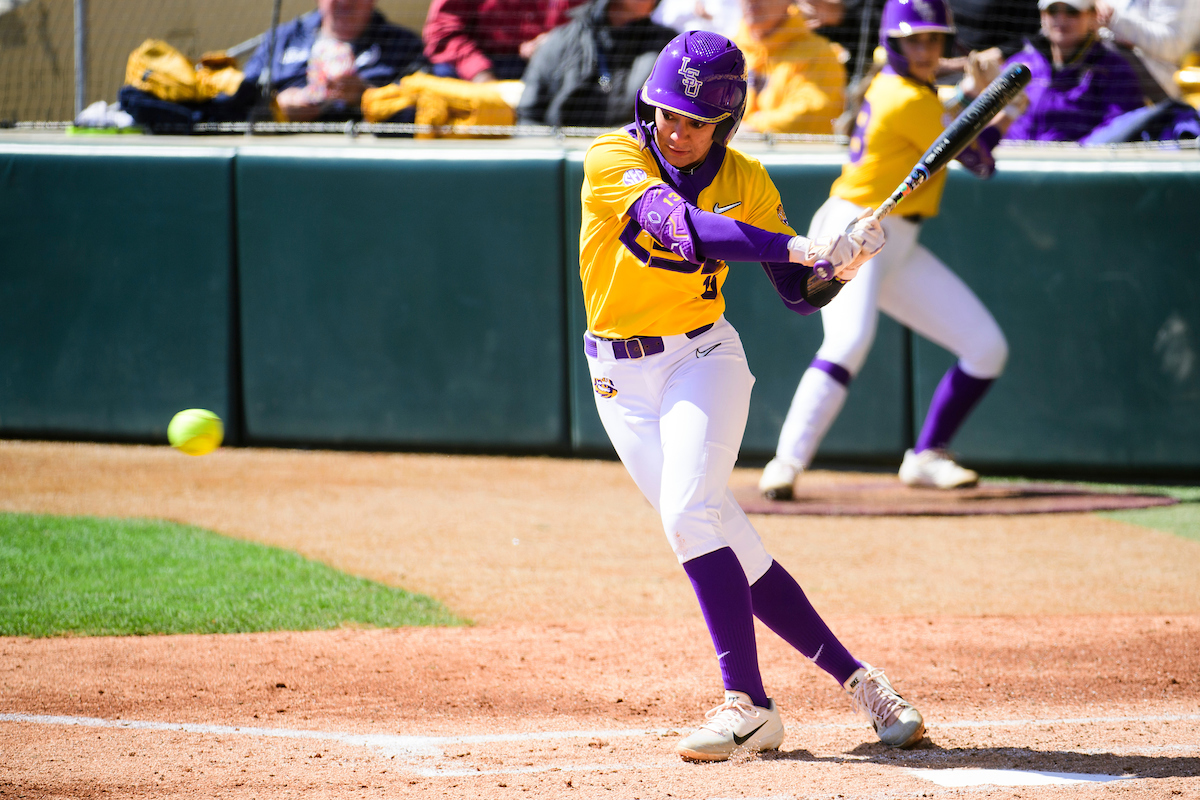 The Southeastern Conference named LSU third baseman Danieca Coffey the league's Player of the Week for the first time in her career.
Coffey led LSU with a .583 batting average. She had seven hits and scored six runs during a 5-0 stretch this past in the Purple & Gold Challenge. She also recorded team-highs with seven walks and four stolen bases.
Coffey had consecutive multiple-hit games to finish the weekend to increase her season total to 18. She went 3-for-3 in the finale against North Carolina State for the 10th career three-hit game of her career. She leads the SEC with 54 hits (No. 3 in the NCAA) and a .446 batting average.