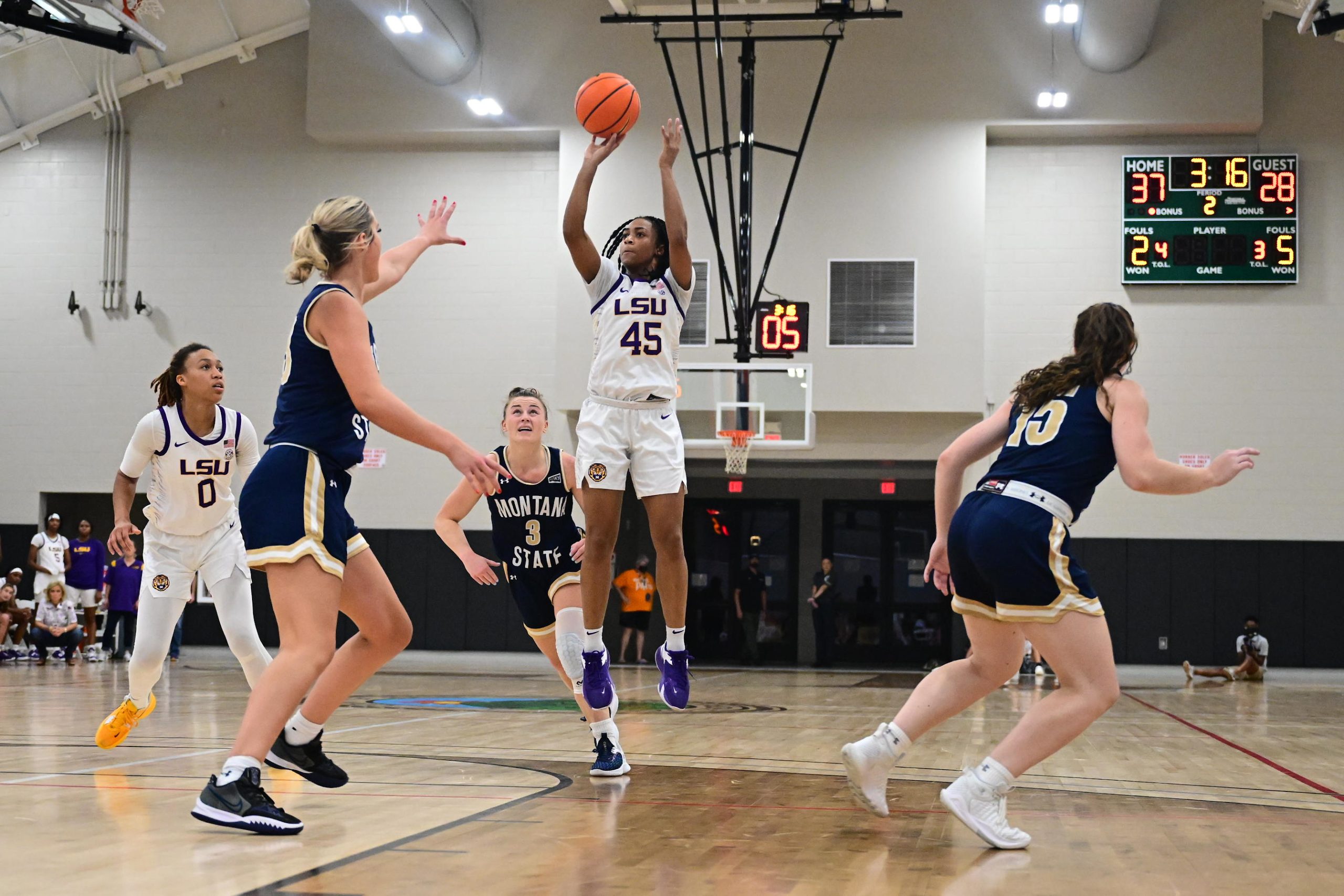 MAUI, Hawaii — Alexis Morris went over 1,000 career points and Angel Reese scored at least 30 for the second game in a row helping No. 11 LSU taking down Montana State, 91-52, Saturday night at the Maui Classic.
LSU (11-0) takes on Oregon State at 10 p.m. CST on Sunday. The game will be carried locally by 107.3-FM.
"I thought our defense was as active as it's been all year," LSU coach Kim Mulkey said. "I thought our defense being active was really good; talking and communicating. And then getting post touches. Just make them have to guard Angel Reese and our bigs inside."
Alexis Morris entered Saturday's game needing just 12 points and wound up with 14 in 27 minutes. Flau'jae Johnson was the third Tiger to score in double figures adding 12 points and 5 rebounds. 
Reese, who was 10 of 16 from the field and 10 of 12 from the free throw line, added 12 rebounds.
LSU scored the game's first eight points and behind Reese's 11 points, led 24-18 after the first quarter. The Tigers held Montana State scoreless during a three-minute stretch of the second quarter and went on a 10-0 run that Morris capped with a 3-pointer. Layups from Jasmine Carson and Kateri Poole made it 48-30 at halftime.
Reese secured her 11th double-double of the season with 22 points and 10 rebounds by halftime.
Morris scored her 1,000th career point early in the third quarter, pulling up for a deep 3 late in the shot clock and the Tigers went on to build a comfortable 71-42 lead after three quarters.