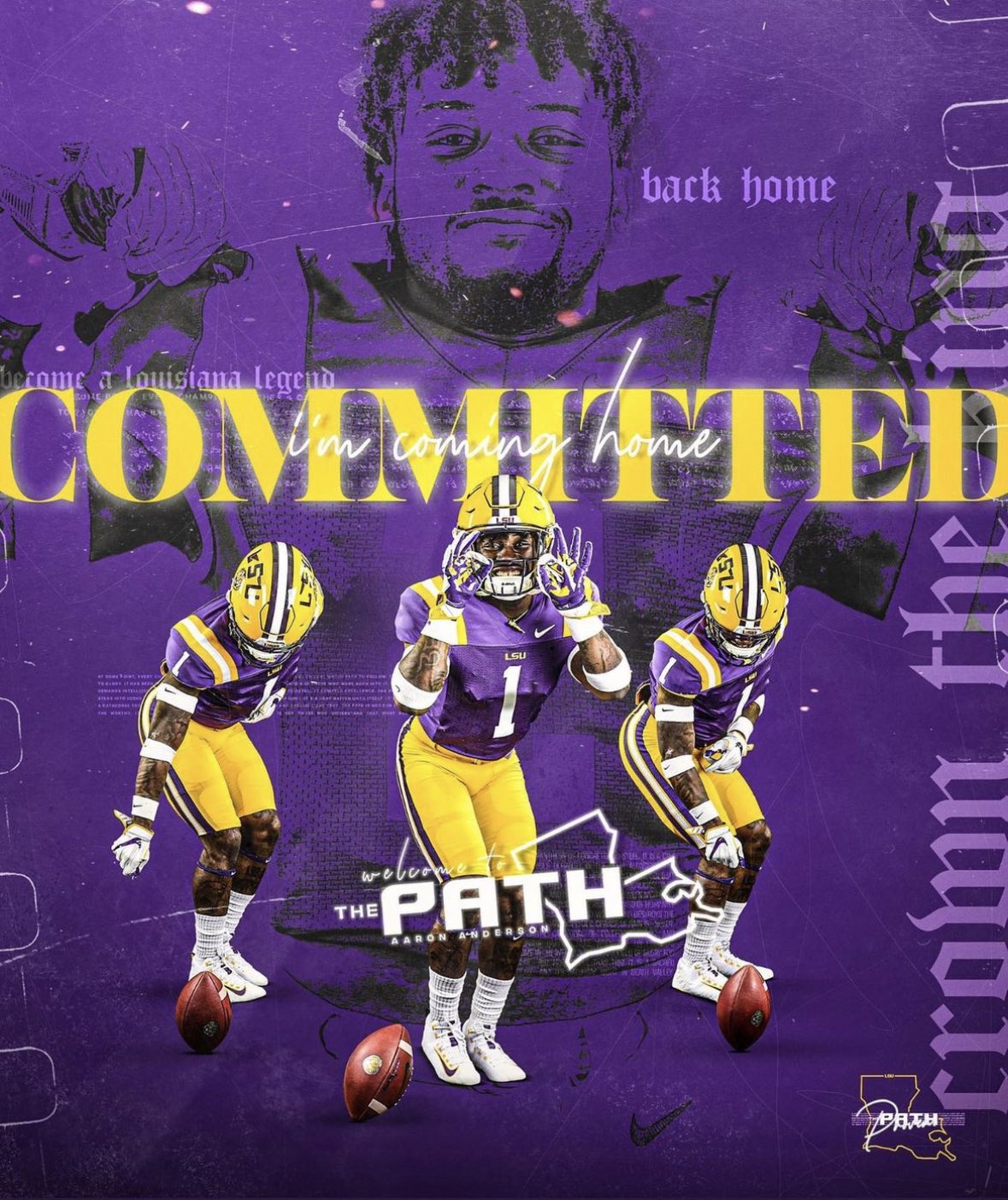 A year after spurning LSU following a coaching change New Orleans wide receiver Aaron Anderson has decided to return home.
The dynamic Anderson, a ESPN300 member and nation's No. 4 wide receiver that signed with Alabama out of Karr High School, committed to LSU coach Brian Kelly on Sunday after entering the NCAA transfer portal. The 5-foot-9, 184-pounder entered the transfer portal on Dec. 12 after failing to play during his freshman season for the Crimson Tide.
Anderson was previously committed to LSU for 10 months when then head coach Ed Orgeron was fired. He then decommitted, signed and was an early enrollee at Alabama and caught two passes for 11 yards during the team's spring game.
Anderson becomes the first player LSU has picked up through the transfer portal. The three-day NCAA early signing period begins Dec. 21.
Anderson missed most of the 2022 season with a knee injury that he suffered during last offseason.
He was a major part of Karr's dynasty which produced a Class 4A state championship his sophomore season in 2019 and consecutive runners-up finishes his junior and season campaigns.
Anderson, also a standout sprinter with a 10.77 100 meters to his credit, was regarded as a dangerous player with the ball in his hands whether at wide receiver or kick returner. He was regarded as the nation's No. 35 overall player and four-star recruit that committed to LSU on Dec. 20, 2020.
He caught 36 passes for 678 yards with eight touchdowns as a senior.
In other transfer portal news sophomore wide receiver Jack Bech committed to TCU, while edge rusher Josaiah Stewart of Coastal Carolina selected Michigan.