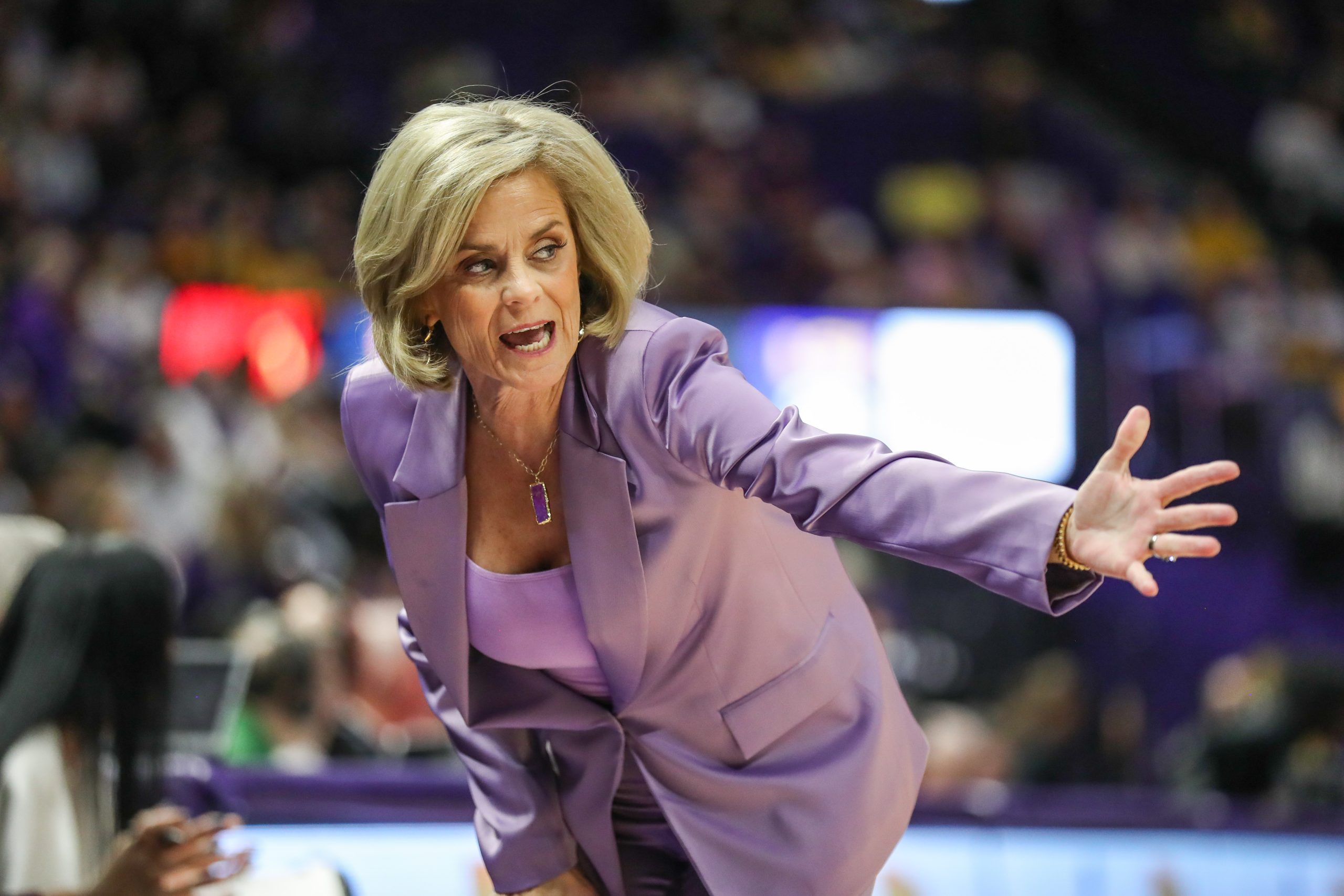 Even though LSU faltered for the first time this season in last Sunday's showdown 88-64 at No. 1 South Carolina, it's hard to discount the work second-year Kim Mulkey has done and how fast she's been able to do it.
It's hard to imagine a coach coming in and flipping a program this quickly.
LSU went from an also ran on the edge of any post-season tournament to national powerhouse.
The Tigers continue to hang tough, going into overtime to beat a well-coached Georgia team 82-77 on Feb. 2.
Regardless of what happened against the undefeated reigning national champion Gamecocks, what Mulkey has done exceeds what Brian Kelly and Jay Johnson have accomplished. The best part of fans of LSU women's basketball is the Tigers could be even better next season.
This year's team has benefitted from a weak non-conference schedule but has proven tough enough to get through the first 23 games unscathed. It was close in advance of the trip to Columbia, South Carolina. Teams are beginning to see how to disrupt the juggernaut and it begins with upsetting the star player, Angel Reese.
Reese had shown her ability to score double-doubles is not a fluke. She's had to work hard for it lately. Against Tennessee she had four points and four rebounds in the first half. Against Georgia's highly creative matchup man-to-man defense it was seven and seven.
In both games, LSU found a way to win with second-half adjustments that freed up Reese in time. Last year's 26-6 team is not nearly as talented or resourceful as this one because it finally has post players who can score, a Mulkey specialty.
Mulkey produced a multitude of post players at Baylor. Now they come to her through recruiting and the transfer portal hoping she can work her magic on them and get them in the WNBA or some big overseas money. That's why Reese and fellow forward LaDazhia Williams arrived at LSU. Those two and freshman Sa'Myah Smith all would have started for last year's team.
As good as Reese has been, she's gotten plenty of support from teammates and the coaching staff. Alexis Morris has stepped up her scoring game with a career-high 31 in a 76-68 win Jan. 30 against Tennessee and a clutch 3-pointer against Georgia. She was the team's leading scorer with 23 points against South Carolina.
Mulkey doesn't quite have the depth she wants but has enough to piece it together.
The key moving forward is freshman Flau'jae Johnson. She continues to have games full of moments good and bad. She sank four of four free throws in the final minute to help LSU beat Arkansas. Against Georgia, she rebounded over the back of an opponent without fouling after Reese missed two free throws with LSU holding a two-point lead with 15 seconds left.
Again, she sank both free throws to make it a two-possession game.
Almost immediately, Johnson came up with one of her gaffes, fouling a 3-point shooter on a miss and giving the visitors a chance to cut the margin to one. Fortunately for LSU, Georgia shooter De'Mauri Flournoy missed the second and third shots and LSU rebounded to seal it.
That's been Johnson's M.O. She's a good shooter anywhere on the court with the athletic ability to create her own shot. She's been SEC Freshman of the Week three times. She's even become a very good defender who shackled Tennessee's best offensive player Jordan Horston. But she commits a lot of needless fouls and gets a little out of control, resulting in turnovers.
If Johnson can stabilize her game and stay on the floor, she gives LSU that third scoring option it desperately needs. Her future is bright.
So is the future of the LSU program. This year's team is a cut below South Carolina which was evident in Sunday's meeting. The Gamecocks have four of the five starters who won the title last year and a strong inside outside game with post Aliyah Boston and guard Zia Cooke.
Next year, watch out. LSU's No. 1 recruiting class includes Mikaylah Williams, a Seimone Augustus-type perimeter player with size and athletic ability, who was rated the nations' top prospect. Also, Aalyah Del Rosario, the No. 1 post player in the nation. Both should join the starting lineup with Reese and Johnson and whomever Mulkey might pull in off the transfer portal. There are also bench players like Kateri Poole and Smith that could earn a starting spot.
This year's team looks like one that can make the Sweet 16 or Elite 8. Next year's team looks like it has Final Four potential.
After watching what the Hall of Fame coach Mulkey did at Baylor, getting to the top of the women's college basketball world seems inevitable.