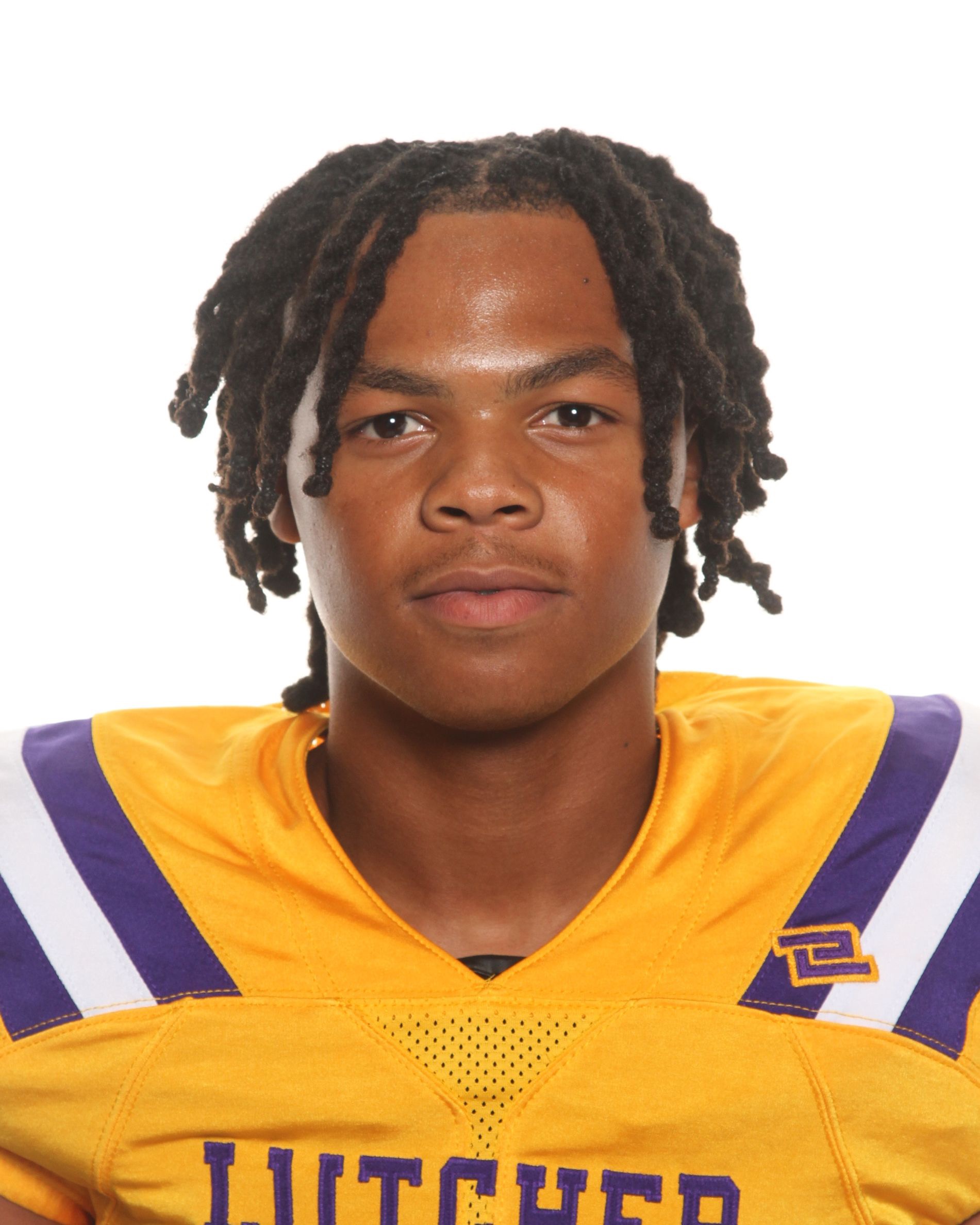 Lutcher senior cornerback Craydon Long had to deal with the unsettling news that his father had been involved in an automobile accident the morning of his team's state championship game
Instead of possibly sitting out the game to be with family, Long stuck with his football family to realize a season-long goal.
Long, who didn't register his first interception until the final week of the regular season, tied a Prep Classic record with three interceptions, two of which led to touchdowns, to help Lutcher to a 28-25 victory Saturday over North DeSoto for the Division II nonselect state title in the Caeser's Superdome.
"I think that thought may have crossed his mind, potentially not playing at times," Lutcher football coach Dwain Jenkins said. "I knew he was going to be upset. I wanted to be there to comfort him. I reminded him, 'You know your dad (Craig) wouldn't want you to miss this opportunity to play'.
"We knew he would come in with a heavy heart," Jenkins added. "I had talked to him all week long. I told him he was going to get an interception and run it back for a touchdown. He didn't get to run one back, but I guess tying a state record for most interceptions in a state championship game is good enough."
Long had two of his three interceptions in the first half and compiled five tackles to earn this week's Tiger Rag Shining Star of the Week.
"Our defense was kind of the overlooked group going into the game," Jenkins said. "We didn't have a lot of turnovers in the regular season. We do the things we believe it takes to win football games and one of those things is we work turnover circuits all the time. You still work it for when you need it."
Long picked off four passes in four straight games until the state semifinal. Against a strong passing attack from North DeSoto, Long would be counted on for his leadership to strengthen a secondary in such a high-stakes contest.

Long's first interception in the first half enabled Lutcher to erase a 7-0 deficit and tie the game at 7-7, while his second helped the Bulldogs open a 28-19 lead with three minutes remaining.
Lutcher won its first state title in six years and ninth overall.
"The kid really has grown so much as a person in the last year," Jenkins said. "He probably didn't play very well in the game (state quarterfinal by St. Martinville) we got eliminated last year. He came back and had a really good season."
OFFENSE
D'WANYE WINFIELD, Lutcher (Accounted for 445 total yards, 4 TDs; Rushed 43 times for 146 yards, TD; Completed 20 of 32 passes for 299 yards, 3 TDs), JACKSON HOUSE, DUNHAM (Accounted for 304 total yards, 3 TDs; Completed 7 of 14 passes for 202 yards, 2 TDs; Rushed 19 times for 102 yards, TD), JAC COMEAUX, Dunham (Caught 4 passes for 159 yards, TD), TYLIN JOHNSON, Lutcher (Caught 9 passes for 141 yards, 2 TDs), COLIN BOLDT, Dunham (Accounted for 116 yards, TD; Rushed 7 times for 76 yards, TD, Caught 2 passes for 31 yards, returned one punt for nine yards), TRENTON CHANEY, Lutcher (Caught 6 passes for 69 yards)
DEFENSE
SIONE ALBERT, Dunham (9 tackles), COLIN PECUE, Dunham (8 tackles, TFL), KAI BROWN, Lutcher (7 tackles), COLIN BOLDT, Dunham (7 tackles), JAKE DUPREE, Dunham (7 tackles), JAMARI TAYLOR, Lutcher (6 tackles, forced fumble), CADEN PARQUETTE, Lutcher (6 tackles), TARIOT SNOWDEN, Lutcher (6 tackles)