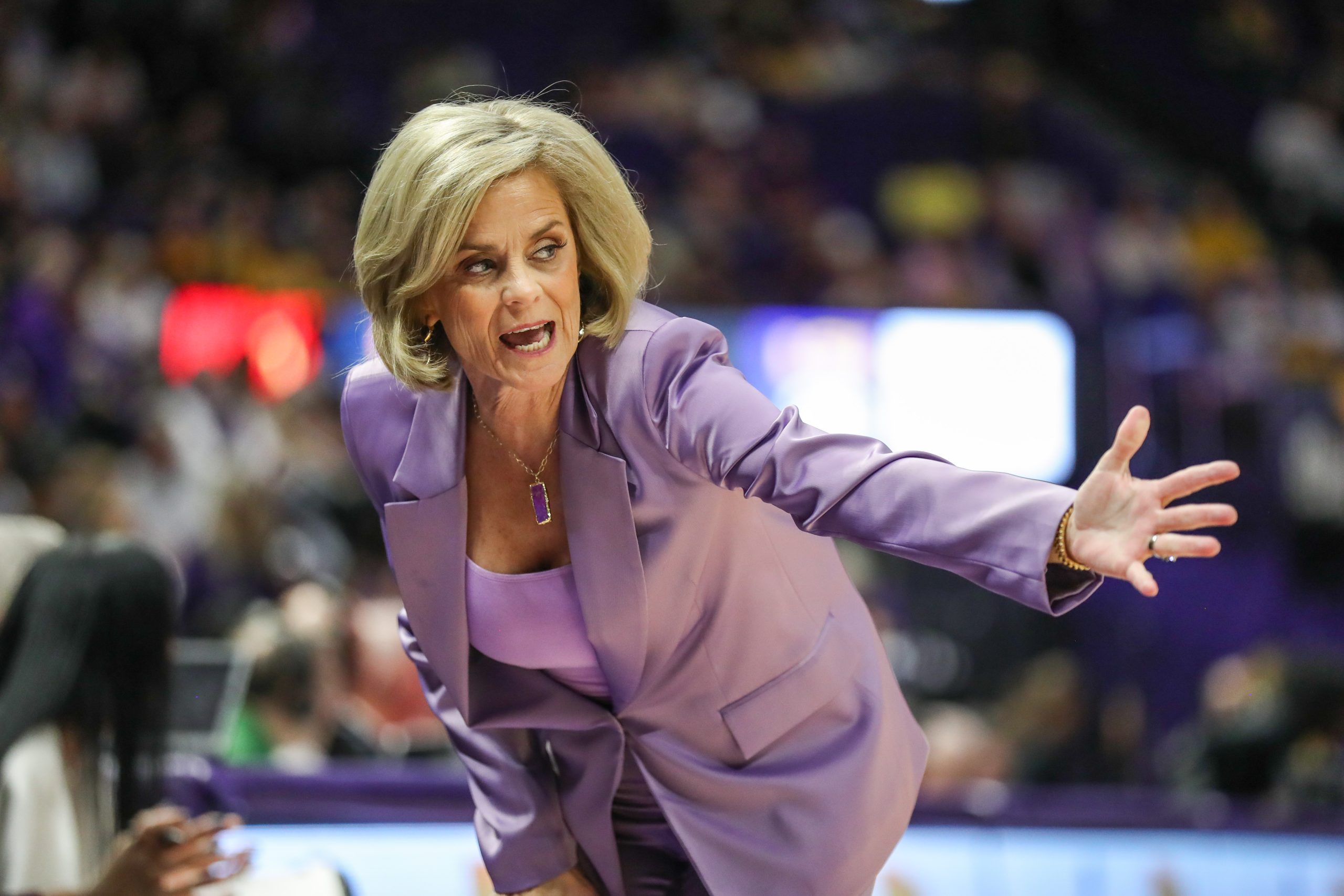 The last time LSU's basketball program reached the Women's Final Four was 2007-08. It was also the last time the Tigers were ranked as high as third nationally.
LSU extended its school-record start to the 2022-23 season to 18-0 overall and 6-0 in Southeastern Conference play Sunday with an 84-54 home victory over Auburn.
The Tigers of second-year coach Kim Mulkey were rewarded for their unblemished record – one of three nationally – with a No. 3 ranking Monday in the Associated Press Top 25 rankings.
"We haven't done anything really. We've won games," Mulkey said after the game. "We've won 18 games and that's impressive. It doesn't matter who you play. We have beaten who we're supposed to beat, and we've beaten them handily. This is only my second year here. We've got a long way to go. We've got to keep recruiting. We lose some great seniors this year and we've got to bring kids in.
Two-time defending national champion South Carolina, whom LSU visits on Feb. 12, remained ranked No. 1 and also has a 18-0 overall mark and 6-0 showing in SEC play. Ohio State, which eliminated the Tigers in the second round of last year's NCAA Tournament, is ranked No. 2 and is also 18-0.
The Tigers, which debuted at No. 16 this season, took advantage of a 55-46 loss by Stanford which dropped from No. 2 to No. 4 after its defeat to USC.
LSU's average margin of victory is 38.1 overall and 26.3 during SEC play.
Sophomore transfer Angel Reese is the SEC's leader in scoring (23.9) and rebounding (15.4) and is one of four LSU players scoring in double figures.
Freshman guard Flau'jae Johnson is averaging 13.9 points and is second on the team with a 6.3 rebound average. Senior Alexis Morris, the lone returning starter from last year's team, is averaging 13.9 points and tops the Tigers with 4.9 assists a game. Transfer guard Jasmine Carson averages 10.8 points.
LSU returns to action at home Thursday against Arkansas at 8 p.m.