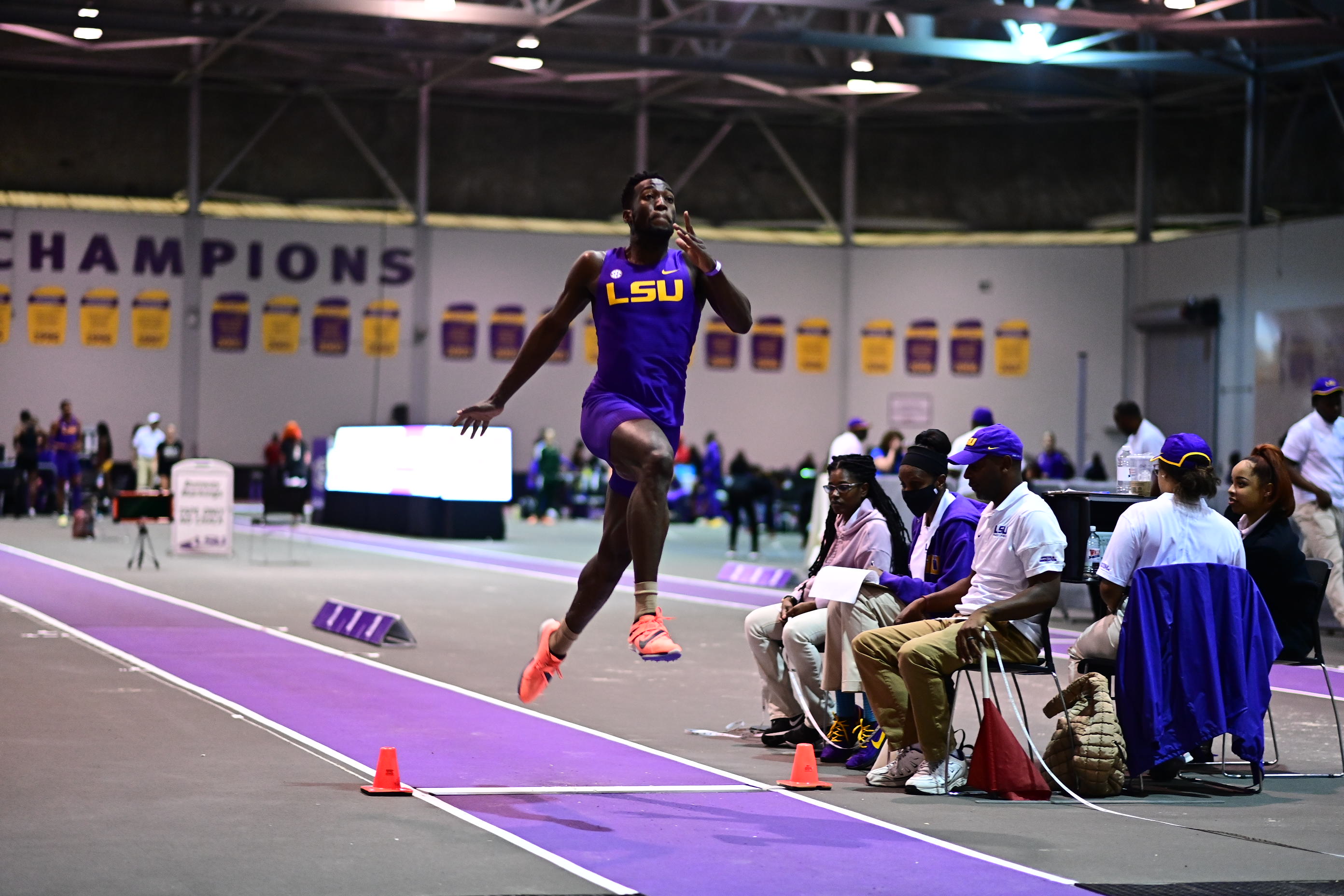 The first indoor meet of the 2023 season produced 10 individual victories for the LSU track teams.
The Purple Tiger opener witnessed six victories from the men and four from the women who competed at the Carl Maddox Fieldhouse.
Freshman pole vaulter Emery Prentice turned in the fourth best clearance in school history to claim her specialty at 12 feet, 11 ½ inches. Michaela Rosa ran a personal best time of 4:52.70 in the mile, Leah Phillips won the 60 hurdles (8.16) and Morgan Smalls the long jump (20-1).
Of the six wins on the men's side, two were among the best performances in school history.
Sophomore Johnathan Witte had the seventh-best effort in the 35-pound weight throw with a winning toss of 69-6, while freshman Matthew Sophia's 7.76 first place showing in the 60 hurdles was not only a personal best, but the eighth fastest time.
Transfer Brandon Hicklin of North Carolina A&T won the long jump (24-1), freshman Beau Domingue won the pole vault (16 ¾ ), and UNO transfer Parker McBride was the winner of the mile (4:12.93.)
LSU returns to action Friday at Texas Tech's Red Raider Open in Lubbock, Texas and will be held at the Sports Performance Center.