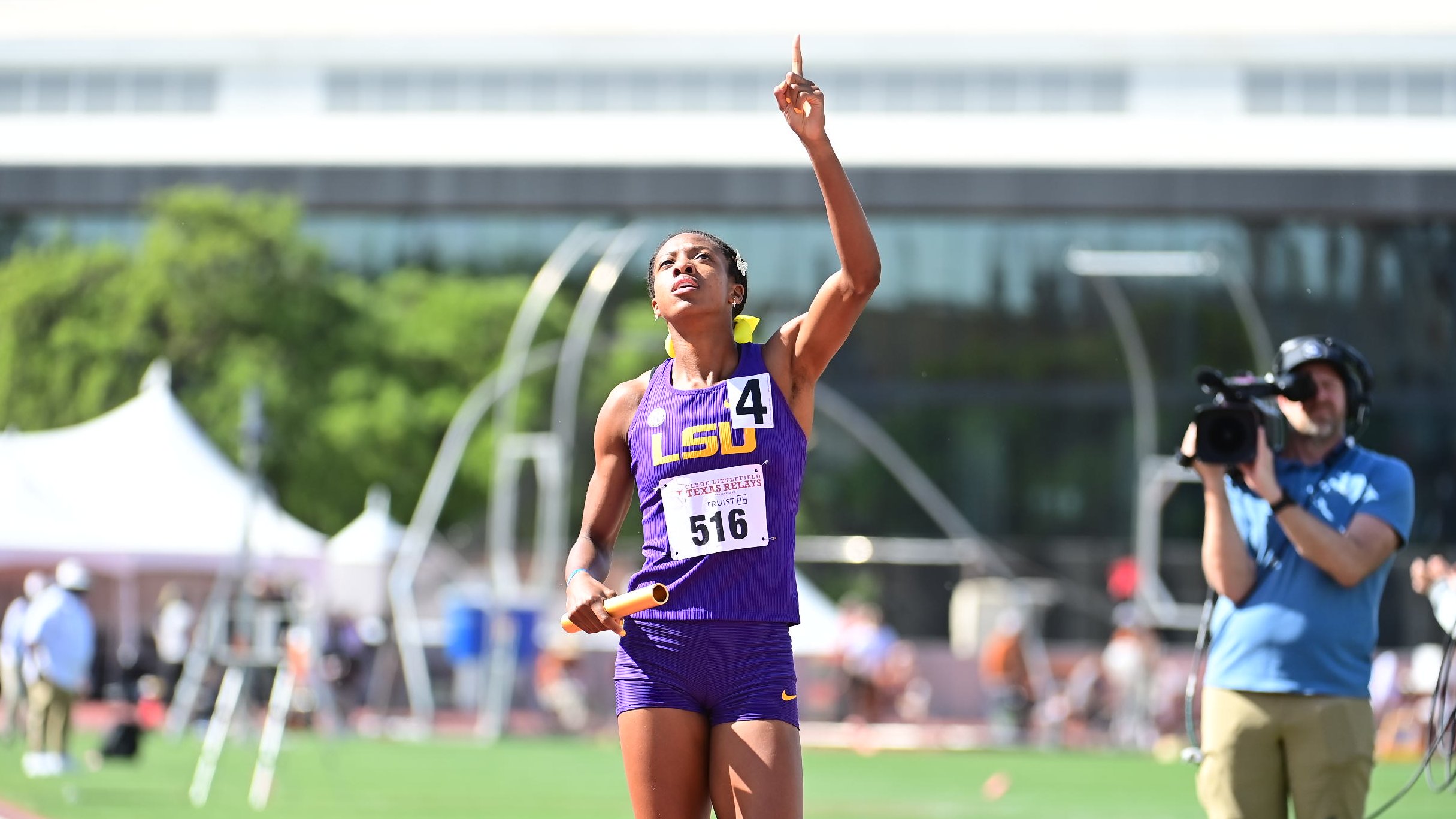 LSU middle distance standout Michaela Rose set a school record in her specialty – the 800 meters – with a time of one minute, 59.08 second and placed second on the second day of the Bryan Clay Invitational in Azusa, California.
Rose eclipsed her previous best of 2:00.34 established less than a week ago at LSU's Lloyd Wills Invitational. She was first among the collegiate runners at the Bryan Clay event and her personal best ranks first in the nation, second fastest in collegiate history and is the fourth best time in the world.
Teammate Gwyneth Hughes ran a personal best time of 16:58.91 in the 5,000 meters – the first time she ran at that distance – and wound up with the fifth-best time in school history – and Ella Chesnut added a PR of 16:26.87 for the third-best time in school history.
Cindy Bourdier added a PR with a time of 2:04.01 in the 800 for a 14th place finish in the field of 129 runners.
LSU's Jackson Martingayle was 30th in a field of 73 runners in the 10,000 meters with a PR of 30:15.42.