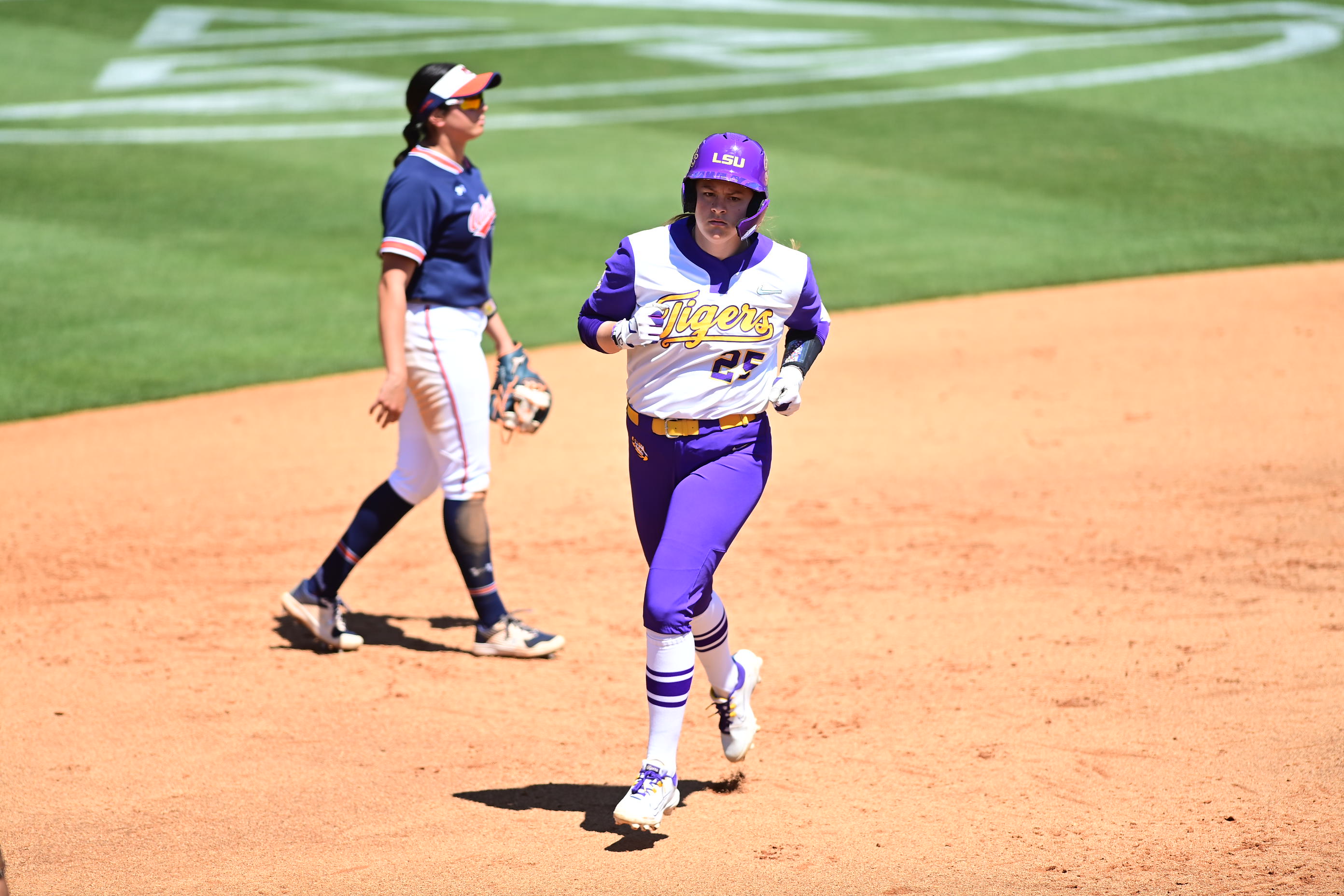 In an attempt to restore order in their Southeastern Conference series, No. 12 LSU turned to freshman pitcher Sydney Berzon.
Berzon delivered a complete-game effort, allowing two runs on three hits in a 3-2 victory Saturday over No. 21 Auburn to split the series at one game each at Auburn's Jane B. Moore Field.
LSU (34-9, 7-7 in SEC) will try to win the series against Auburn (31-13, 8-6) at 3 p.m. Sunday. The game will be televised by ESPN2 and broadcast locally by 107.3-FM.
"I thought our defense played really well," LSU softball coach Beth Torina said. "Sydney Berzon kept us in the ball game. Our defense was able to be really solid behind her. She forced a ton of ground balls and we played them all really well, so it was great to see our defense play that way."  
Lindsey Garcia drove in both of Auburn's runs with a RBI-single in the second for a 1-0 lead and solo homer that led off the sixth to account for the final score.
Berzon (12-3) walked four and struck out four, retiring the last six batters she faced after Garcia's home run. She threw 66 of 105 pitches for strikes.
LSU, which improved 26-0 in games they've allowed three or fewer runs, took the lead for good in the fourth against losing pitcher Shelby Lowe (3-4) on Georgia Clark's two out, two-run homer with Ali Newland aboard. Newland broke up Lowe's no-hitter with a two-out single and Clark followed with her team-high 10th homer of the season.
"Georgia Clark is the leader of our offense," Torina said. "For her to step up and get the one big swing is very fitting for what she does for this team."
LSU, which had five hits, added what proved to be the go-ahead run in the fifth on a run-scoring double from McKenzie Redoutey with one out to the left-center gap to score Raeleen Gutierrez.