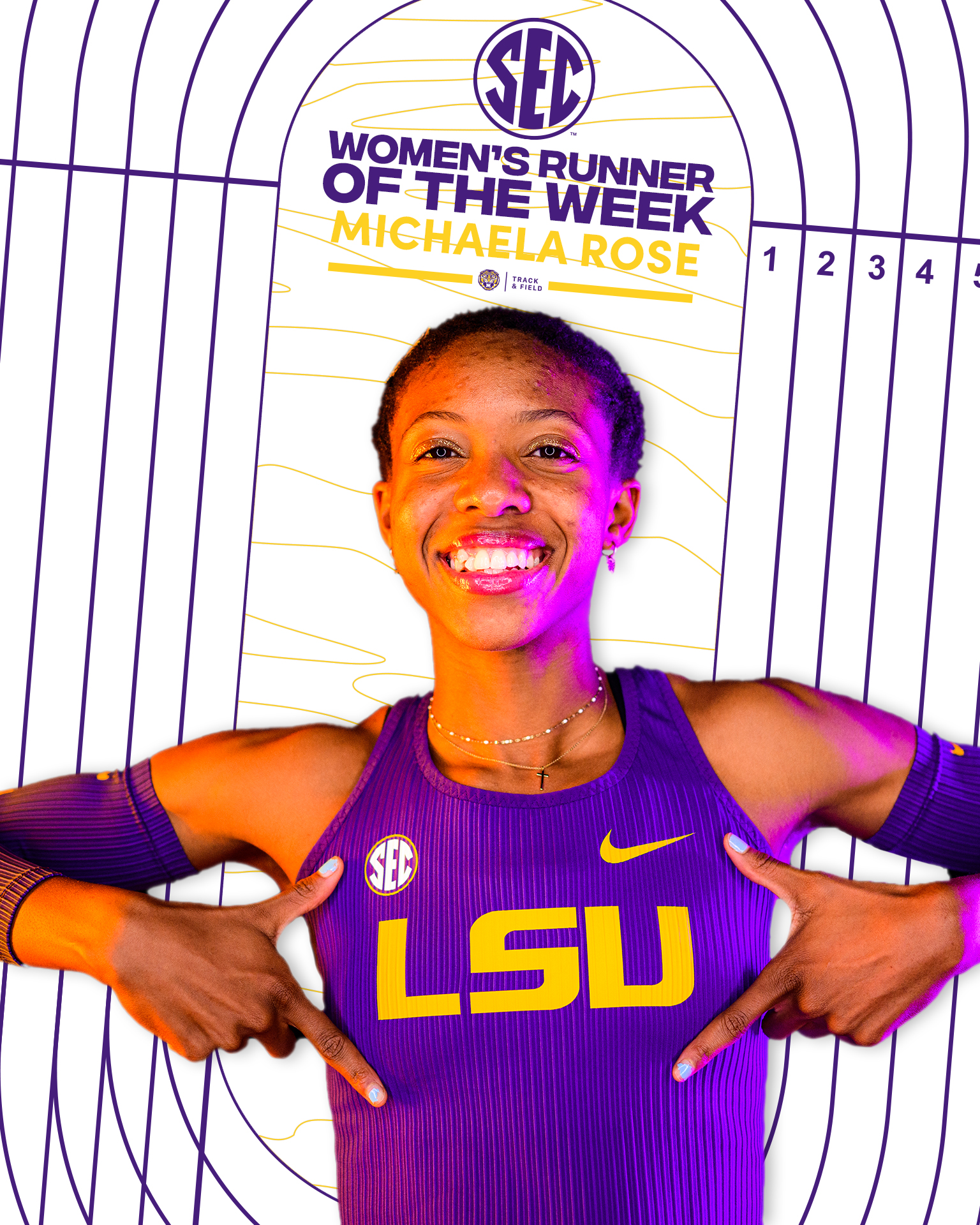 LSU had three of its track and field performers recognized by the Southeastern Conference office following their performances in last weekend's Lloyd Wills Invitational.
Sophomore Michaela Rose was named the SECs Runner of the Week after turning in a personal best time of 2 minutes, 34 seconds in the 800 meters. Her time was first in the nation, third in the world and No. 10 in college history.
Matthew Sophia earned his second SEC Freshman of the Week honor after winning the 110 hurdles with a time of 13.81 seconds which is first in the SEC among freshmen this season. 
Morgan Smalls was selected the SEC's Field Athlete of Week with a personal-best effort of 6-1 2/5 which ranks second in the nation and third in school history.