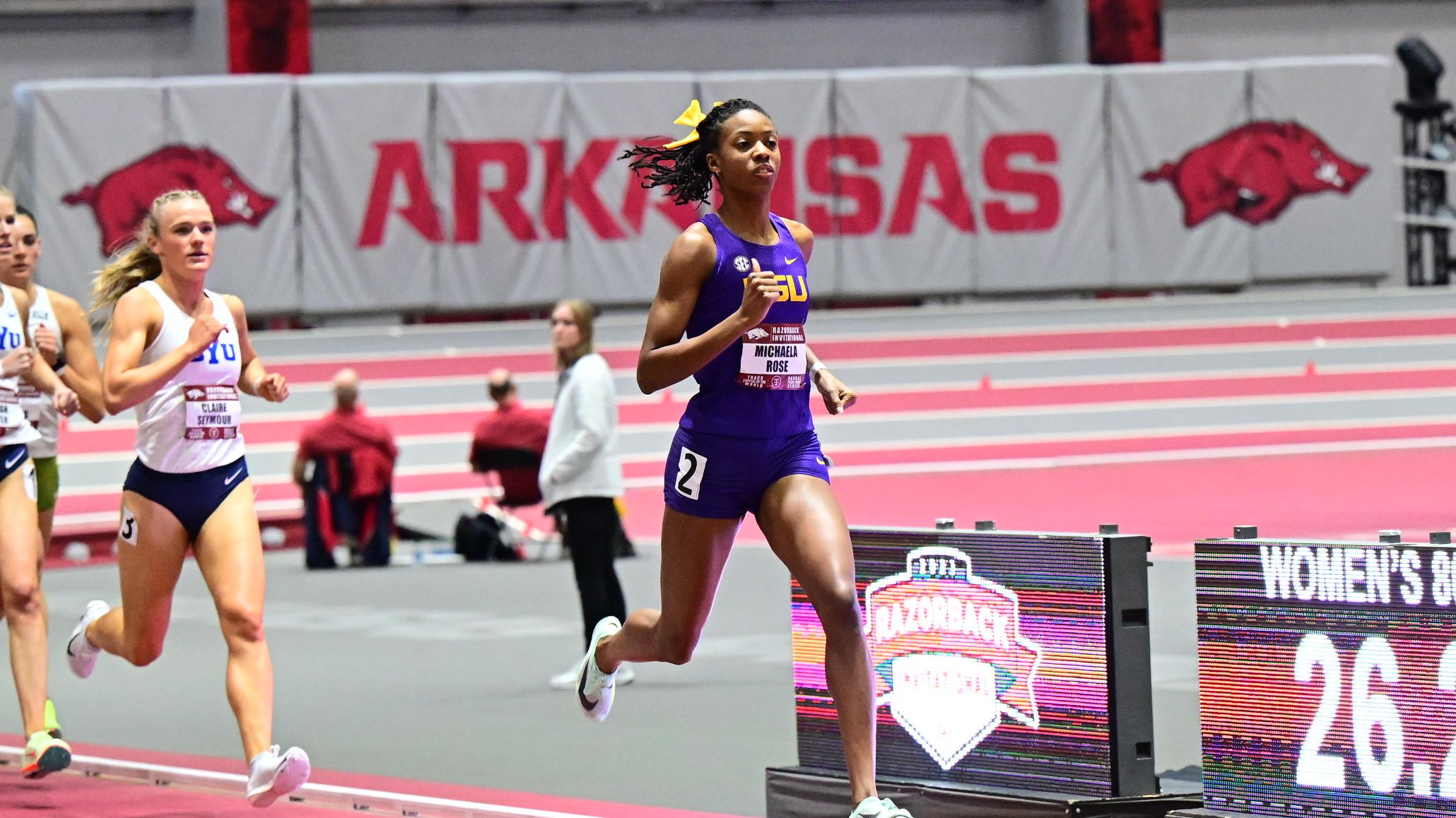 LSU sophomore Michaela Rose likes to collect things.
After securing the school's record in the 600 meters Rose, a sophomore, set the school mark and grabbed the nation's top time in the 800 with a time of 2 minutes, 1.66 seconds.
Rose's performance came Saturday on the second day of the Arkansas Razorback Invitational at the Randal Tyson Indoor Track Complex. Her time was also good enough for sixth best in the world.
LSU also recorded three second place finishes.
Luke Witte tied for fifth in school history with a personal best of 71-11 in the weight throw and Sean "Squirrel" Burrell ran the 400 meters for the first time this season, finishing with a time of 46.37. Burrell was also part of a 4×400 relay that won its heat and was fifth overall.
Leah Phillips moved into fourth place nationally in the 60-meter hurdles (8.02).
Rose was part of a 4×400 relay unit, along with Hannah Douglas, Favour Ofili and Kennedi Sanders, that turned in a time of 3:29.94 that was the fifth best in school history.
Another outstanding performance was turned in by Lorena Rangel Batres, running the fastest mile (4:24.21) by an LSU performer in six years.
Moreover, former LSU standouts Aleia Hobbs and Mikiah Brisco, ran 1-2 in the open division of the 60 meters. Hobbs' personal best of 6.98 ranked her first in the world and also set a facility record, while Brisco had a time of 7.18.
Hobbs became the 13th female to run under seven seconds.