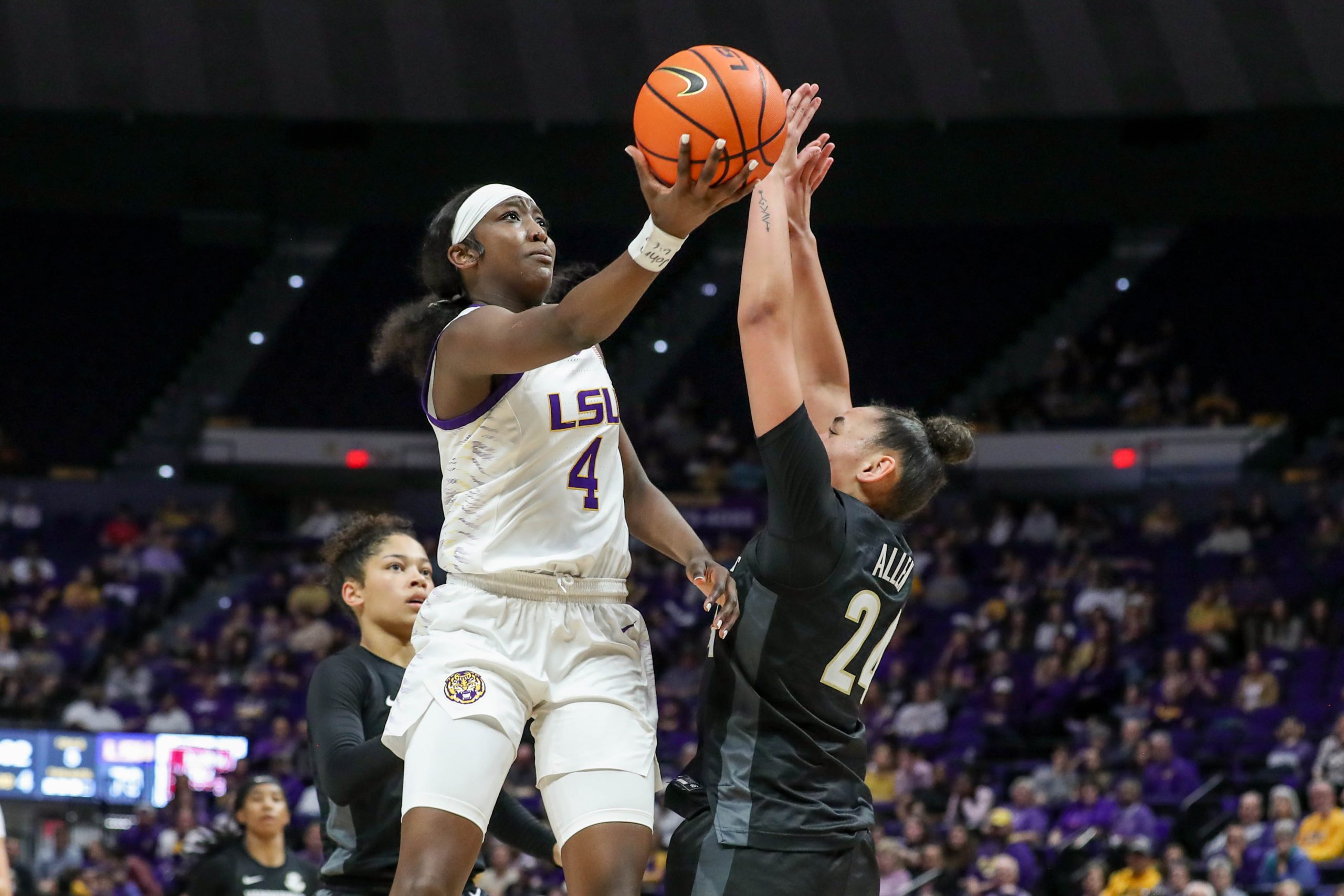 LSU freshman guard Flau'jae Johnson earned her third SEC Freshman of the Week honor on Tuesday following two elite performances to begin conference.
This is Johnson's third SEC Freshman of the Week honor after claiming the award both of the first two weeks of the season.
In her first career SEC game, Johnson helped lead the Tigers to their first ranked win of the season in a hostile environment at No. 24 Arkansas. In the Tigers' 24-point win over the Razorbacks she collected her third career double-double, scoring 10 and grabbing 11 rebounds. She was one of three Tigers, joining Angel Reese (17) and LaDazhia Williams (16), with double-digit rebounds as LSU outrebounded Arkansas by 32.
In her follow up performance on New Year's Day at home against Vanderbilt Johnson had 20 points, 8 rebounds, 2 steals, 2 blocks and 1 assists as the Tigers beat the Commodores by 25.
Johnson, a native of Savannah, Georgia, is averaging 13.4 points per game and 6.8 rebounds in her college debut season.
No. 7 LSU (14-0, 2-0 in SEC) hosts Texas A&M at 8 p.m. Thursday.