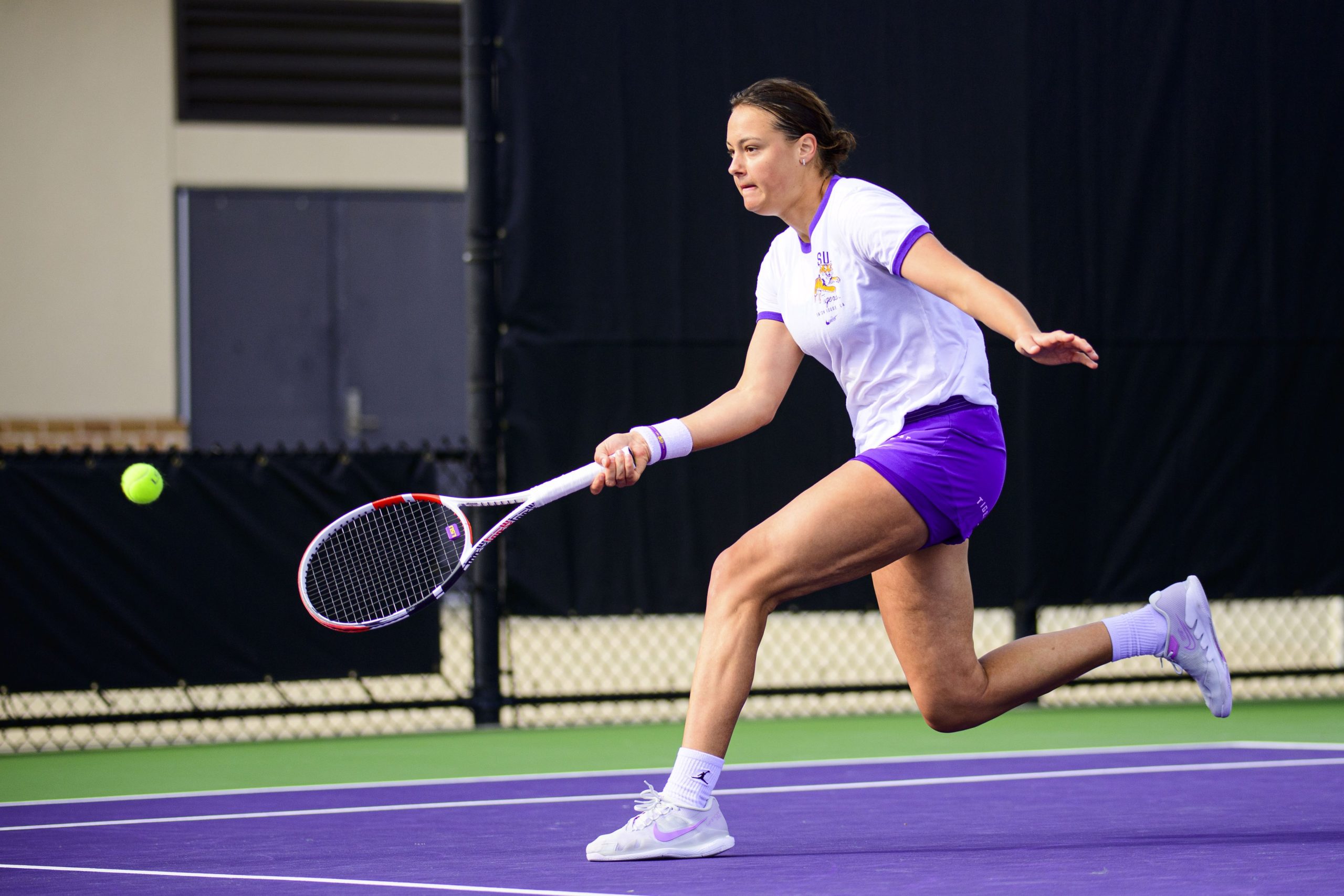 The LSU women's tennis team, under first year coach Taylor Fogleman, has three players ranked in the latest update the ITA released this week.
Texas transfer Kylie Collins is ranked No. 10 in singles and Anastasiya Komar is 30th. Komar is also ranked No. 11 in doubles with partner Nikita Vishwase.
Collins opened the 2023 dual season with a 2-1 record at No. 1 singles and recently picked up her fourth ranked win of the year with a 7-6(4), 6-4 win over No. 47 Marie Mattel.
Komar, who moved up two spots to reach a new career-high at No. 30, has started the dual season 4-0 and is up to 18 singles win in the overall season.
The duo of Komar and Vishwase, who moved down four spots to No. 11, have a 4-0 record in doubles, helping the Tigers secure the doubles points with a win in all but one match this season.