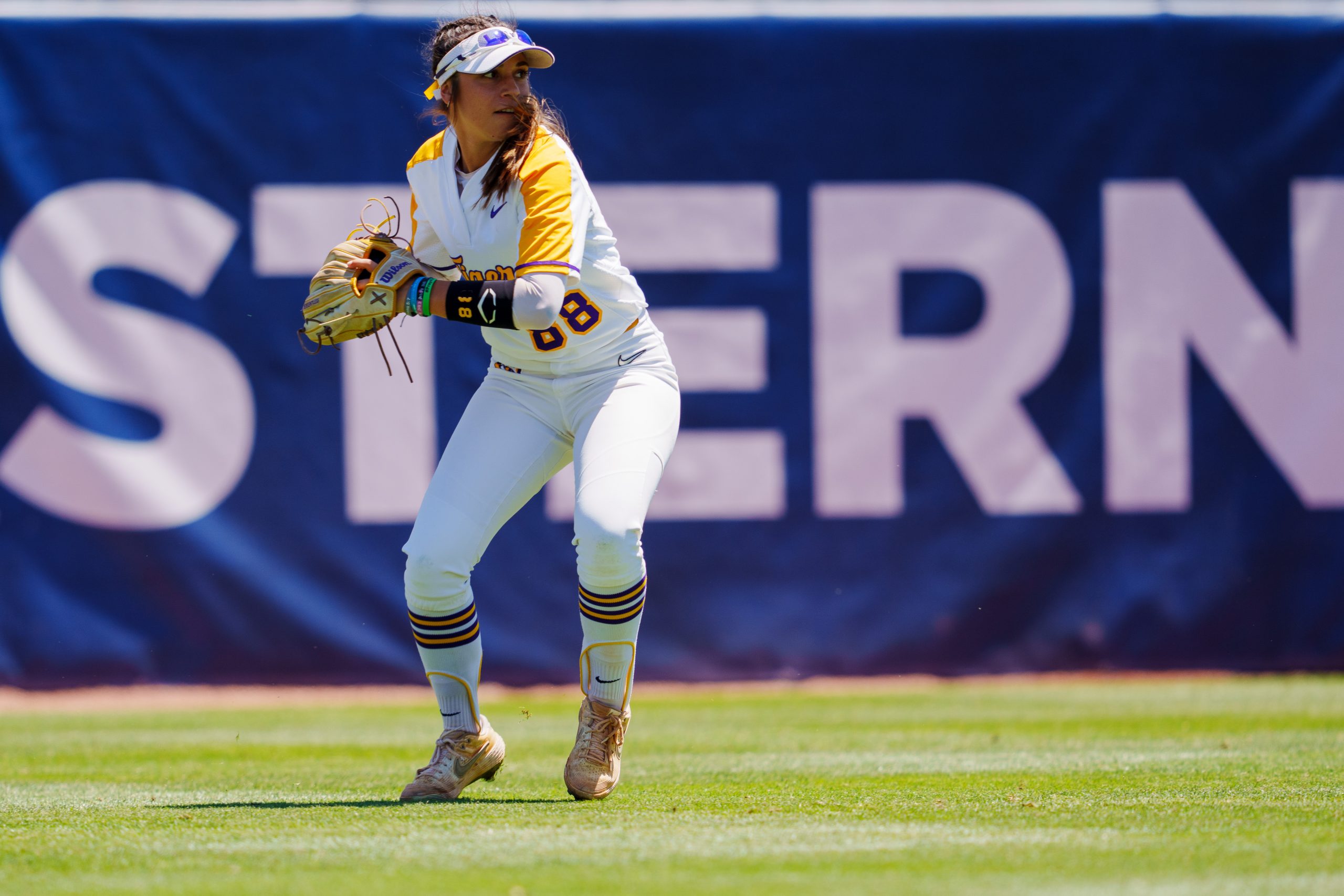 LSU softball dives head-first into the start of a new season with its own LSU Invitational, a five-game, three-day whirlwind, beginning at 6 p.m. Friday against New Mexico at Tiger Park.
The Tigers, ranked as high as No. 20 in the ESPN/USA Today Softball Coaches preseason poll, follow with a doubleheader Saturday against No. 19 Oregon State at 2:30 and New Mexico at 5 p.m. They conclude play Sunday with Nicholls at 3 p.m.
"This year's team is just a good team," said LSU softball coach Beth Torina, who begins her 12th season with the Tigers. "They know each other well. I think they have a lot of experience with each other. If somebody's down, they not only know how to pick them up and we have enough pieces in place, they can kind of fill that void."
LSU has 13 letter winners, including seven starters, back from a team that went 34-23. The Tigers concluded the year with four consecutive losses that included an 0-and-2 showing in the NCAA Regional at Tempe, Arizona.
"As a group, I can say we've worked as hard as we've possibly can to put us in a really good position for February 10th," LSU fifth-year first baseman Georgia Clark said. "I'm excited for all of these new faces to play in front of these great crowds."
Clark is part of LSU's returning core group of players that have literally grown up in the program.
Clark is joined by fellow graduate students and four-year lettermen, pitcher Ali Kilponen and outfielder Savannah Stewart, along with three-year starters in shortstop Taylor Pleasants, center fielder Ciara Briggs and utility player Raeleen Gutierrez.
Torina also signed two players from the NCAA transfer portal, Hannah Carson, graduate student catcher from Michigan, and junior second baseman Karli Petty of Oklahoma State.
"The more I watch softball, the more I look at teams and things," said Torina, who has a career record of 579-314 in 15 years. "I just realize experience seems to beat every other category all the time. We've put a lot of at-bats into these guys, and a lot of time. We've given them chances to fail and make mistakes. I think it's going to make us really resilient down the stretch.
"I think we saw that in some of the other teams in our conference," Torina said of the team's additions through the transfer portal. "Some of these fifth-year players made a difference and just the experience they bring. There's really no substitute for it."
LSU had three players – Kilponen, Pleasants and Briggs – selected to the All-SEC preseason first team. Kilponen was the team's lone first team all-league selection in 2022.
Torina, who traditionally plays her pitching cards close to the vest, hasn't revealed a starter for Friday's game but instead praised the overall ability of her six-player pitching staff. Sophomore Raelin Chaffin is the team's only other player outside of Kilponen returning from last season, while the Tigers are looking forward to contributions from freshmen Sydney Berzon, Alea Johnson and Emma Strood.
"I love the combination," Torina said. "We have veteran experience, but we also have young, new talent and I think there's something to be said for having pitchers that people haven't seen a million times. I love the combination of youth and experience. I think it's going to be really good. We have six (counting sophomore Emilee Casanova) talented pitchers which is exciting."
Clark experienced career highs a year ago with 16 homers and 61 RBIs and is expected to be part of the heart of an LSU lineup that will count on production from Pleasants (.295, 15 2Bs, 12 HRs, 48 RBIs) and junior left fielder Ali Newland (.284, 7 HRs, 35 RBIs).
The Tigers also have their top two hitters back in junior third baseman Danieca Coffey (.379, 1 HR, 26 RBIs, 10 stolen bases) and Briggs (.368, 2 HRs, 32 RBIs, 8 stolen bases).
Besides pitching, Torina said at media day that her talented freshman class could impact the Tigers at catcher with two-time Louisiana Gatorade Player of the Year Maci Bergeron rotating with Carson, mid-year enrollee McKaela Walker in the infield and Maia Townsend in the outfield.
"A lot of people talk about me and Georgia at 3-4," Pleasants said of the team's batting lineup," Pleasants said. "This year we've got 1-9. You won't be able to pick someone out because everyone's going to be able to do something. If they don't, then the next person will."