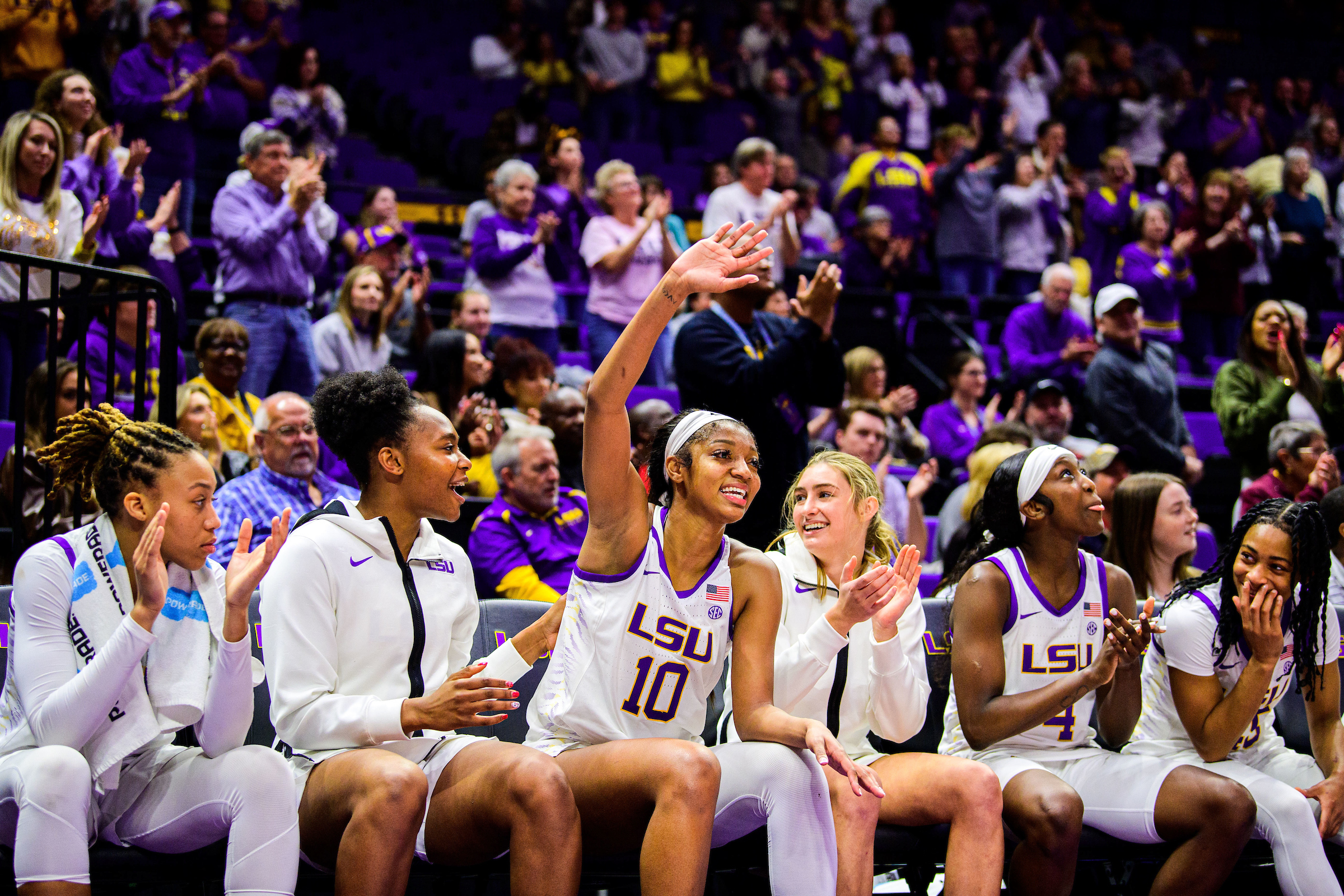 LSU's record-setting forward Angel Reese was named a semifinalist for the Naismith Women's College Player of the Year the Atlanta Tipoff Club announced Thursday.
Reese received the honor on the same day the organization named LSU coach Kim Mulkey a semifinalist for the Naismith Women's College Coach of the Year on Thursday.
The finalists for both awards will be announced on Tuesday, March 21.
LSU (28-2) will learn its fate Sunday when the NCAA Selection Committee announces its 68-team field at 7 p.m. on ESPN.
Reese, named to the All-SEC First Team and All-Defensive Team on last week, set a school record for double-doubles in a season at 28, breaking the existing mark of former All-American Sylvia Fowles. She led both the Tigers and SEC with 23.4 points per game and 15.5 rebounds per game.
Reese earned a league-high seven SEC Player of the Week honors throughout the 2022-23 season. She had five games this year with at least 20 points and 20 rebounds to lead the nation.