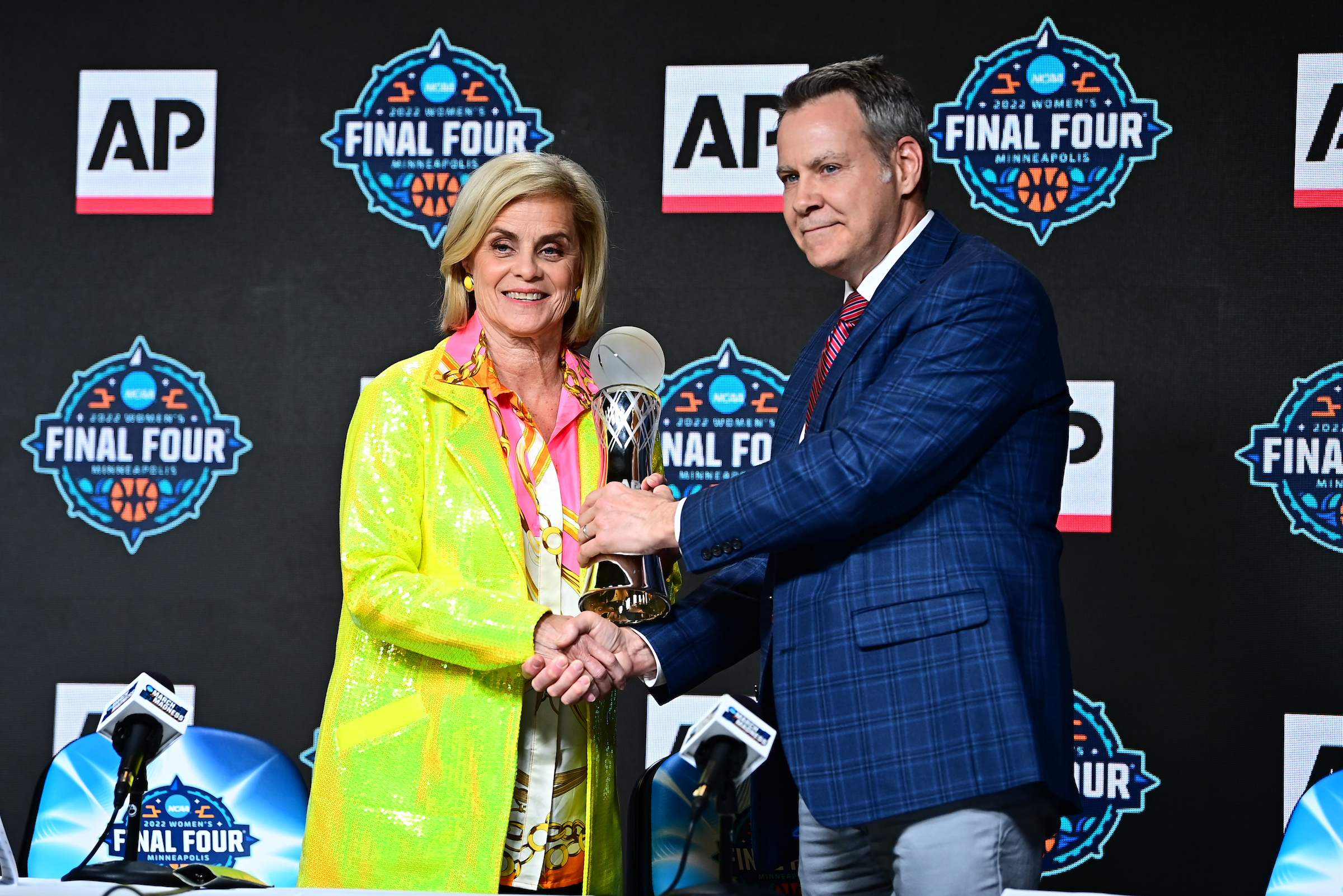 LSU's second-year women's basketball coach Kim Mulkey, The Associated Press' Coach of the Year last season, is a semifinalist for the Werner Ladder Naismith Women's Coach of the Year on Thursday by the Atlanta Tipoff Club.
Mulkey, who returned one starter from last year's NCAA second-round team, had guided the No. 9 Tigers to a 28-2 record and a runner-up spot in the Southeastern Conference this season.
LSU's expected to receive an at-large bid when Sunday's pairings are released at 7 p.m. on ESPN. The school is hosting a watch party at the Pete Maravich Assembley Center.
Mulkey led her team to a school-record 23-0 this season and wound up the regular season with one loss at No. 1 South Carolina.