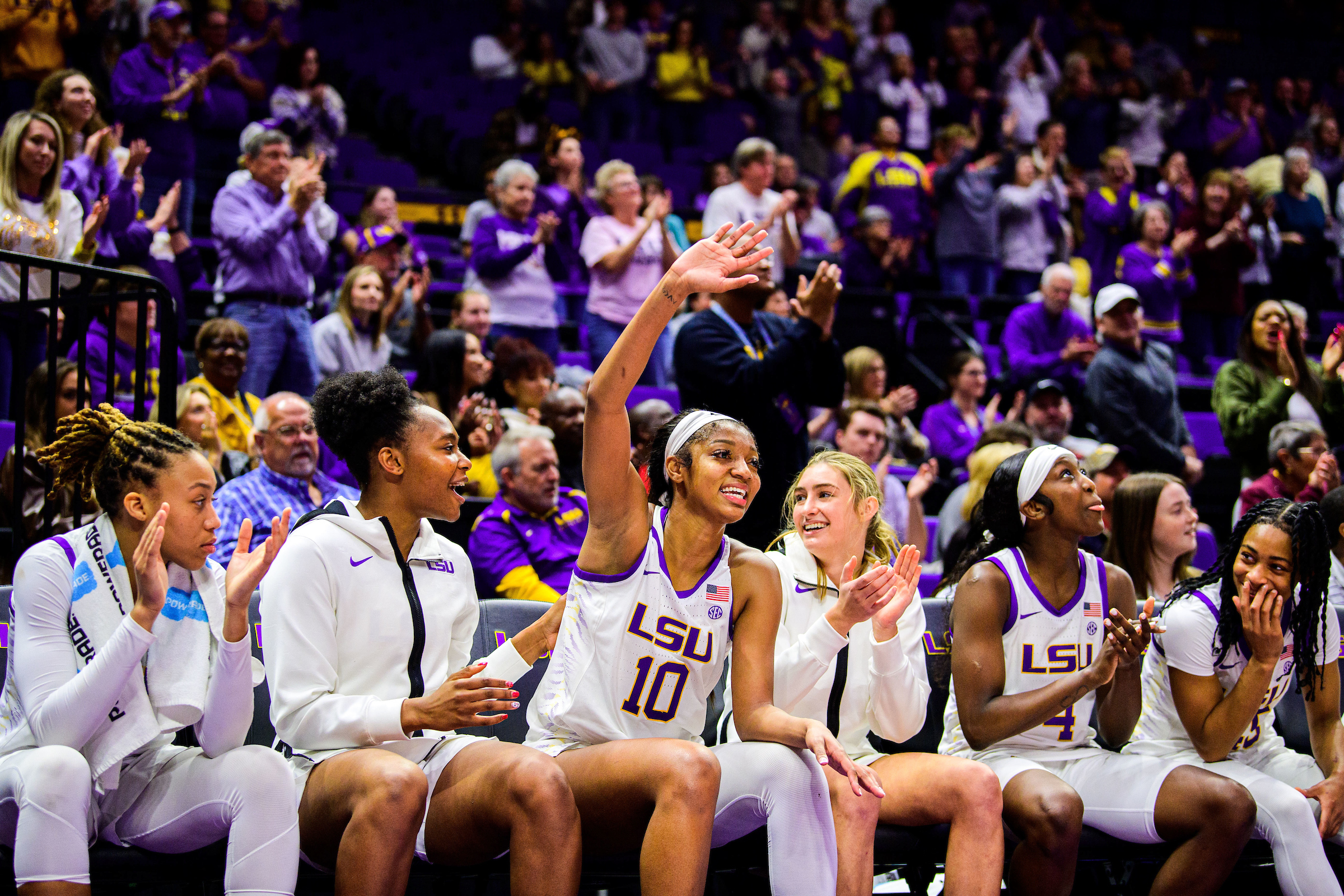 LSU's leading scorer and rebounder added another significant honor to her growing list this season.
Sophomore forward Angel Reese, already a first team Associated Press All-America selection, was named to the WBCA NCAA Division I Coaches' All-America team that was released Thursday in advance of the Women's Final Four in Dallas. She's also a first team member of the USBWA All-America squad.
"When I came to LSU, I told Coach (Kim) Mulkey, I wanted to bring this program back to where it was," Reese said during a news conference Thursday for her team's national semifinal game with Virginia Tech. "And (assistant) coach (Bob) Starkey was already here with them on the Final Four run. Just being able to do it for the fans, they waited a long time to see this program get back to where they want it to be. So just being able to do it for them and making history again. I'm excited."
Reese, a first team All-SEC performer, has helped power LSU (32-2) to its first Women's Final Four in 15 years. The Tigers will oppose Virginia Tech at 6 p.m. Friday on ESPN in the American Airlines Center in Dallas.
The native of Baltimore, Maryland and Maryland transfer has set an SEC record for double-doubles in a season with 32. She began the season with 23 straight double-doubles, a school record.
Reese leads LSU with a 23.2 scoring average and 15.7 rebounding average.