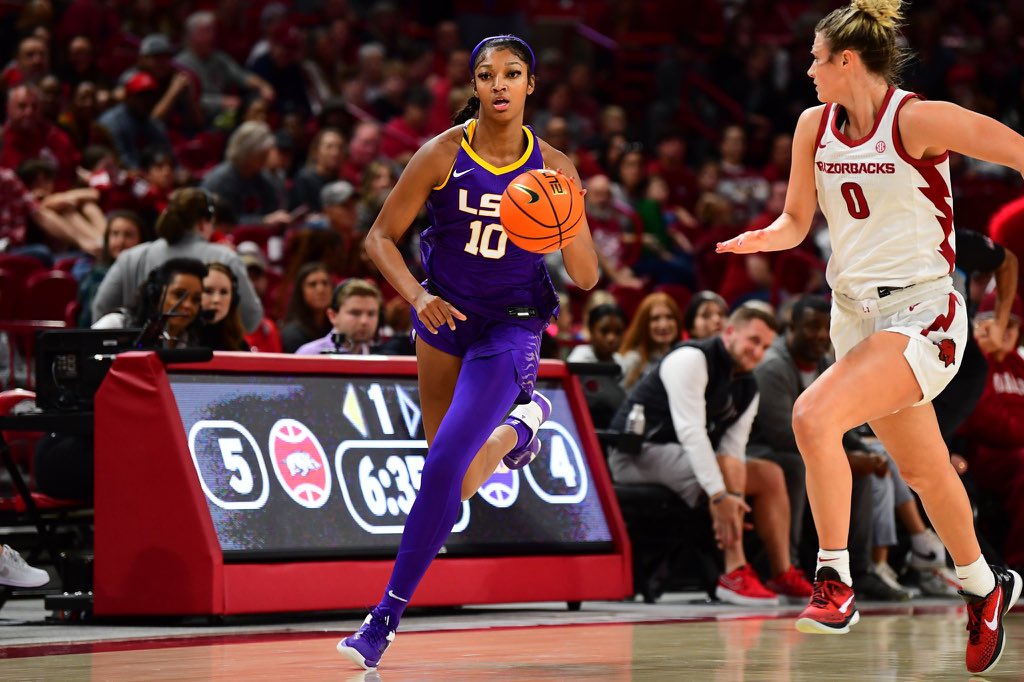 For the fourth time this season LSU's Angel Reese is the SEC Player of the Week, the league announced Tuesday.
She was also named the NCAA March Madness Player of the Week by Autumn Johnson.
Reese, a transfer from Maryland, opened the week with 26 points and a school-record 28 rebounds in a 74-34 win over Texas A&M and was her second 20/20 game of the season.
According to Her Hoops Stats, Reese became the third player since 2009 to score 26 points and have 28 rebounds in the same game. She became the first player in the SEC in the last 20 season with 25-plus points and 25-plus rebounds.
In LSU's win at Kentucky on Sunday, Reese had 26 points and 13 rebounds.
Reese has 16 double-doubles to open the season for No. 7 LSU (16-0, 4-0) which travels to Missouri for a 6 p.m. game Thursday.