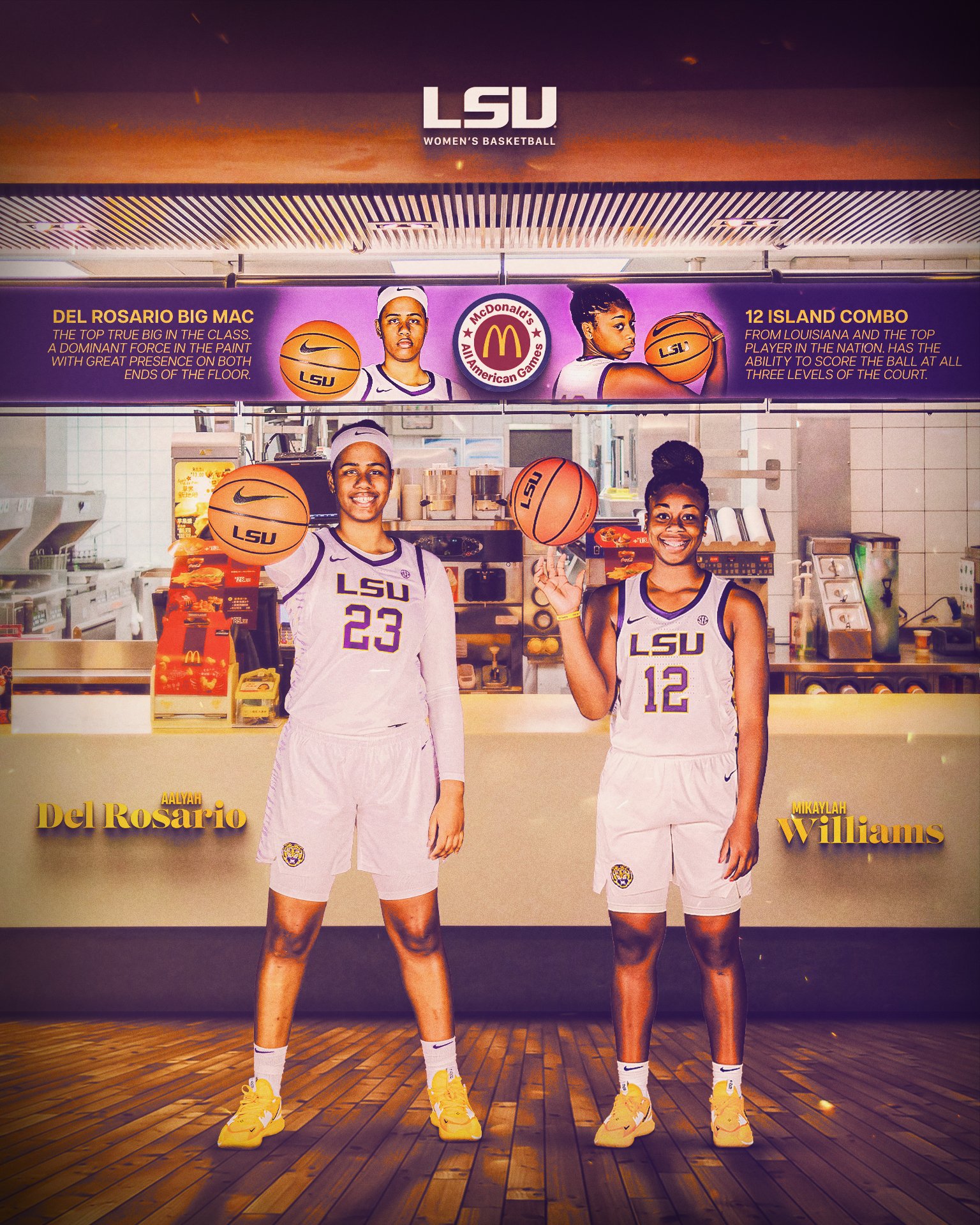 Two members of the LSU women's basketball signing class were selected McDonald's All-Americans on Tuesday.
Parkway High's Mikaylah Williams and Aalyah Del Rosario of The Webb School were selected to the prestigious honor and will play the annual McDonald's All-American Game on March 28 at 5:30 p.m. in the Toyota Center in Houston.
Williams and Del Rosario continue a trend under second-year LSU coach Kim Mulkey who signed guard Flau'jae Johnson who played in the McDonald's game last year.
Williams will represent the East All-Stars and Williams will be on the West team.
The 6-foot Williams has won two gold medals for Team USA and is the reigning Gatorade Player of the Year after averaging 22.8 points, 8.0 rebounds, 3.7 assists and 2.2 steals.
"Mikaylah is an incredibly special student-athlete," Mulkey said. "Being from North Louisiana, Mikaylah chose to stay home and compete for championships as a Tiger. Her immense talent, combined with her unmatched work ethic sets her apart – making her the top player in the country. LSU fans you are in for a treat."
The 6-5 Del Rosario, a five-star prospect, teamed with Williams last summer on the FIBA U18 World Cup title team.
Last season, she averaged 13 points and 11 rebounds for The Webb School.
"Aalyah brings a dominant inside presence to our front court," Mulkey said. "She has closely followed post players that I have coached in the past and has the capability to be the next great post player at LSU. I can't wait to get Aalyah to Baton Rouge and get to work."