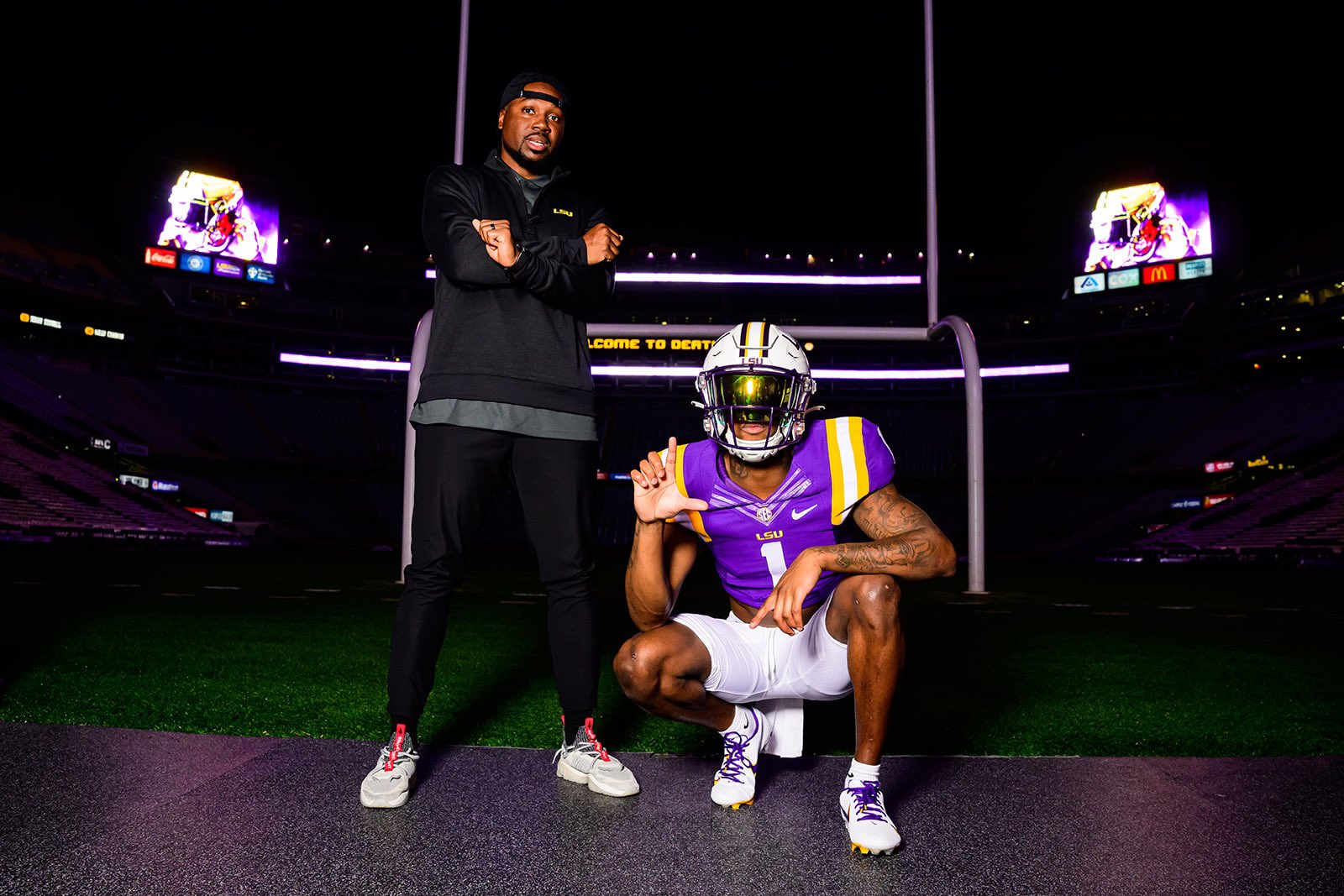 LSU's depth and experience level of the cornerback position for the upcoming season continued to improve with another addition from the NCAA's transfer portal.
A day after getting a commitment from Darian 'Duce' Chestnut of Syracuse, LSU coach Brian Kelly added another pledge with JK Johnson of Ohio State confirming in intentions to transfer to LSU on his Instagram account.
The 6-foot, 179-pound Johnson, a native of St. Louis, Missouri and graduate of De Smet High, made an official visit to LSU this weekend less than a week after entering the transfer portal and selected the Tigers. He's reunited with former high school coach Robert Steeples, who completed his first year on Kelly's staff as cornerbacks coach, and defensive tackle Mekhi Wingo, a former high school teammate who also completed his first season with the Tigers.
The Cleveland Plain Dealer also reported the news of Johnson becoming the second member of Ohio State's secondary to join LSU, following in the footsteps of cornerback Sevyn Banks. Johnson will have two years of eligibility remaining.
LSU signed seven players from the transfer portal on Dec. 23, a group that included cornerbacks Denver Harris of Texas A&M and Zy Alexander of Southeastern Louisiana.
Johnson started in five games last season when Ohio State's top corners were beset by injuries. He finished with 20 tackles in 12 games but did not play in the team's Peach Bowl loss to Georgia.
He had two tackles in two games during his true freshman season in '21.
Johnson arrived at Ohio State, selecting the Buckeyes over Clemson and Notre Dame, as one of the nation's more heralded cornerbacks. He was rated the No. 3 player at his position, No. 50 overall and the top-rated prospect in his home state by the St. Louis Post Dispatch.
Was part of De Smet's Class 6A state championship game appearance in '20. He enjoyed a breakout season as a junior with 42 tackles and seven interceptions, including two picks in the 6A championship game.
He also competed in track, running the 200 meters and legs on the 4×100 and 4×200 relays.