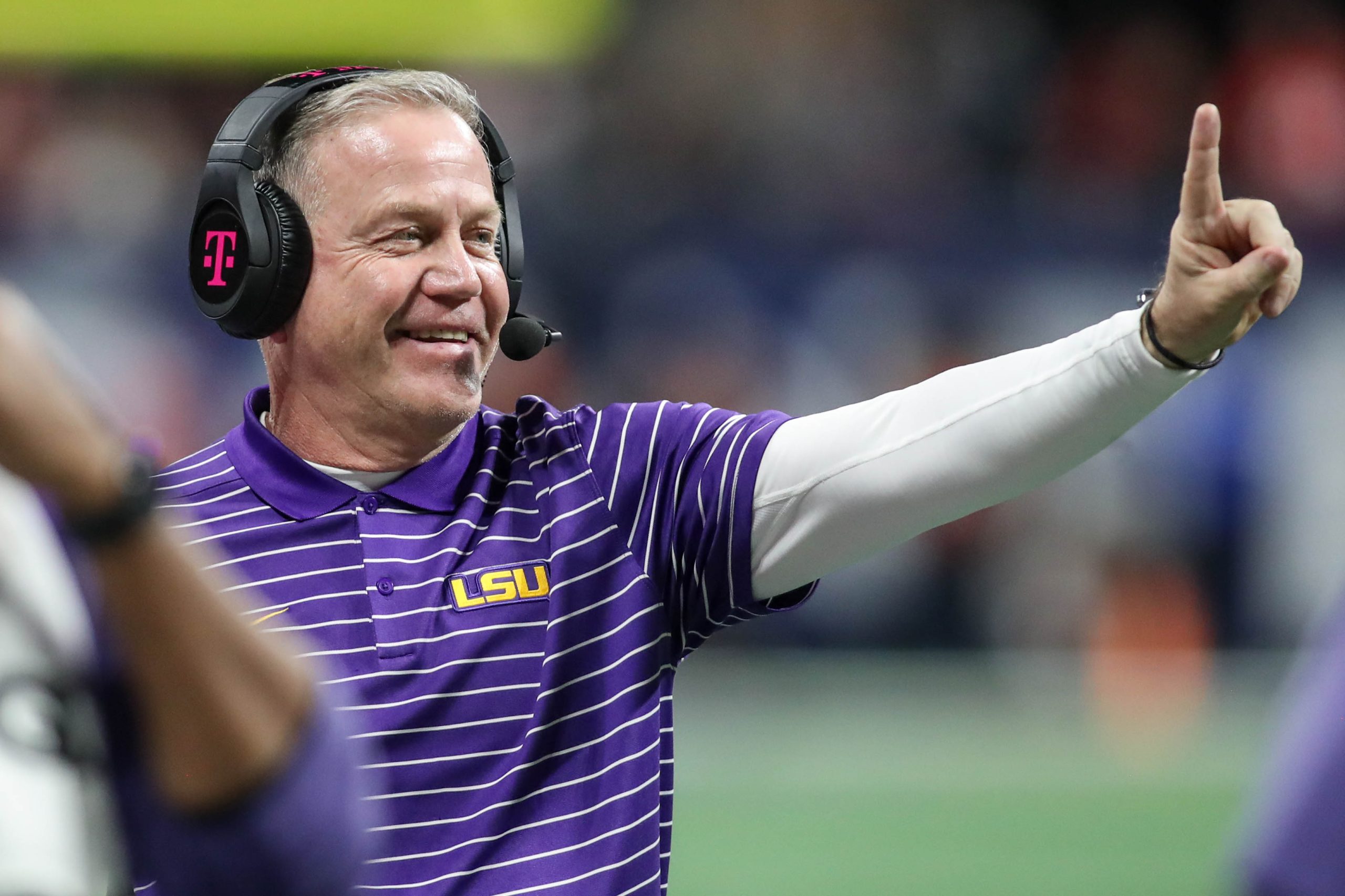 First-year football coach Brian Kelly accomplished plenty in re-establishing the standard of LSU football.
For the first time since winning the national championship in 2019, the Tigers finished ranked in a Top 25 poll with a No. 15 showing in the final American Football Coaches Association Coaches Poll that was released Tuesday.
LSU (10-4) concluded its first season under Kelly with a convincing 63-7 victory Jan. 2 over Purdue in the Citrus Bowl, the team's first bowl win in three seasons.
The Tigers were also ranked No. 16 in the final Top 25 poll by the Associated Press.
Defending national champion Georgia (15-0) was No. 1 in both polls followed by TCU (13-2), Michigan (13-1) and Ohio State (11-2).
"Probably the relationships with the players and developing new relationships with 115 players and getting to know them," Kelly after the team's Jan. 2 Citrus Bowl win over Purdue of the No. 1 thing he would remember about his 2022 team. "That, to me, in year one, the first time here, you don't know any of the players and they don't know you.
"I think (back) our first meeting, I said, hey, 'We are going to build trust, but it is going to take time for both sides'," Kelly said. "I think that is what happened. I will remember that in year one – that process of building trust."
The Southeastern Conference was also represented in the Top 10 by Alabama (11-2) at No. 5 and Tennessee (11-2) at No. 6 in both polls. Tulane (12-2) was No. 9 in both polls.
Florida State (10-3), who the 2023 with on Sept. 3 in Orlando against LSU, was ranked No. 10 by the coaches and No. 11 by The AP.
LSU began its first year under Kelly unranked and then cracked the AP poll for the first time going into the Oct. 8 meeting with Tennessee. The Vols knocked the Tigers out of the polls for the next two weeks with a 40-13 win.
A three-game winning streak that included consecutive wins over No. 7 Ole Miss and No. 6 Alabama catapulted LSU to No. 7 nationally and after a 13-10 road win over Arkansas, the Tigers to peak at No. 6.
Kelly guided the Tigers to the SEC Western Division championship, appearance in the SEC Championship Game against Georgia and Citrus Bowl trip.