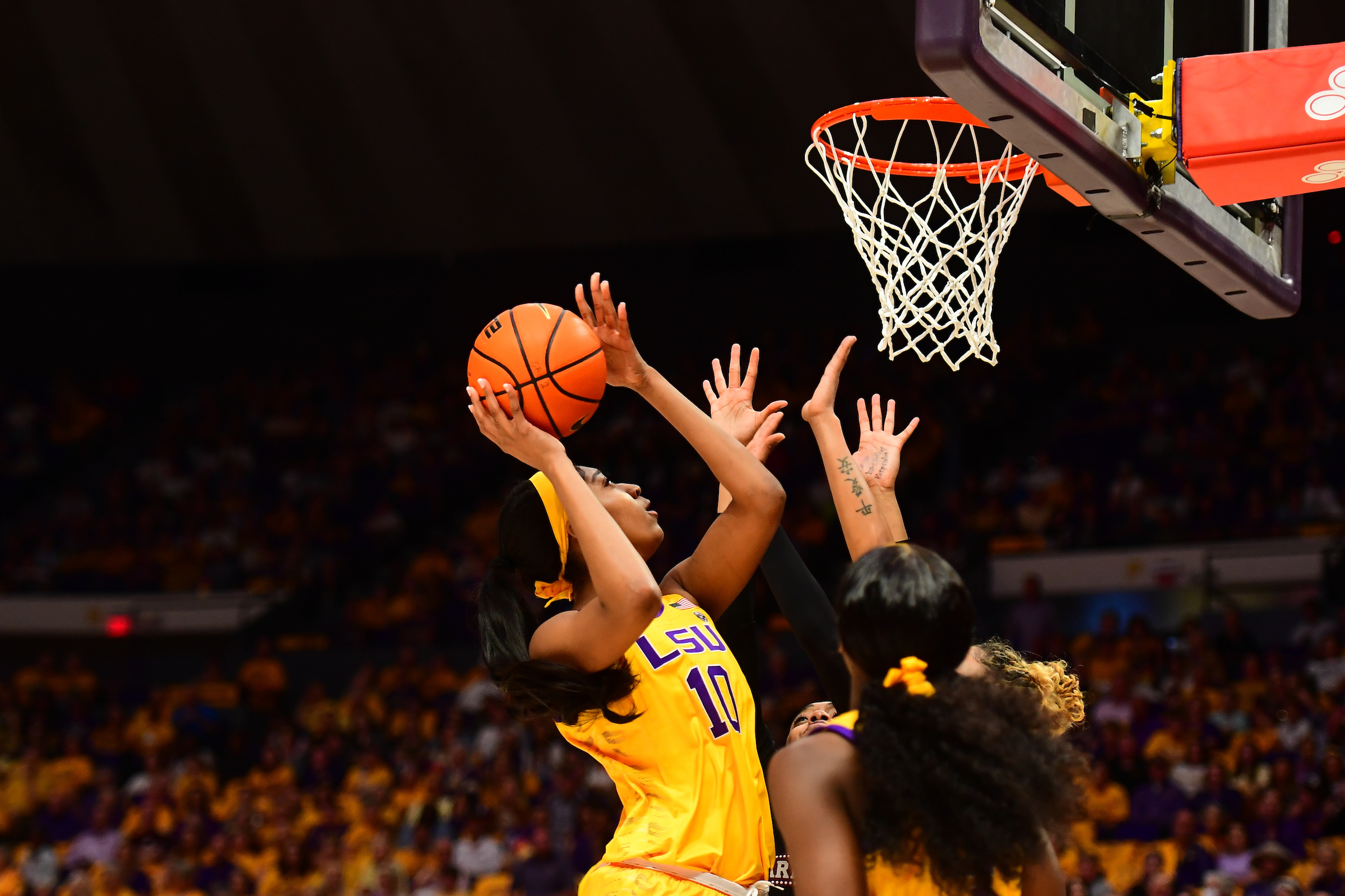 She had already reached rarified air when LSU's Angel Reese took another step forward.
For a record seventh time this season, Reese was selected the Southeastern Conference's Player of the Week, an honor she's sharing this week with South Carolina's Aliyah Boston.
No. 5 LSU (27-1) equaled the best regular season in school history in Sunday's 74-59 victory over Mississippi State before a school-record crowd of 15,721 at the Pete Maravich Assembly Center.
Reese was also named a semifinalist for the Naismith Defensive Player of the Year award, the Atlanta Tipoff Club announced Monday.
LSU has a double-bye in this week's SEC Tournament where they're the No. 2 seed and play Thursday at 5 p.m. against the Auburn-Georgia winner.
Reese, a transfer from Maryland, equaled the program record previously held by Sylvia Fowles with her 27th double-double of the season with two double-doubles during the past week in wins over Vanderbilt and Mississippi State.
The 6-foot-3 sophomore tied for team scoring honors with Alexis Morris with 23 points and pulled down a game-high 23 rebounds for her fifth 20/20 game of the season against Mississippi State.

Reese is the first player in conference history in the NCAA era with 26-plus rebounds in her career. She established a school record with 26 rebounds on Jan. 5 in a 74-34 win over Texas A&M.
She finished as the conference leader in both scoring (23.7) and rebounding (16.0) in her first season with the Tigers.