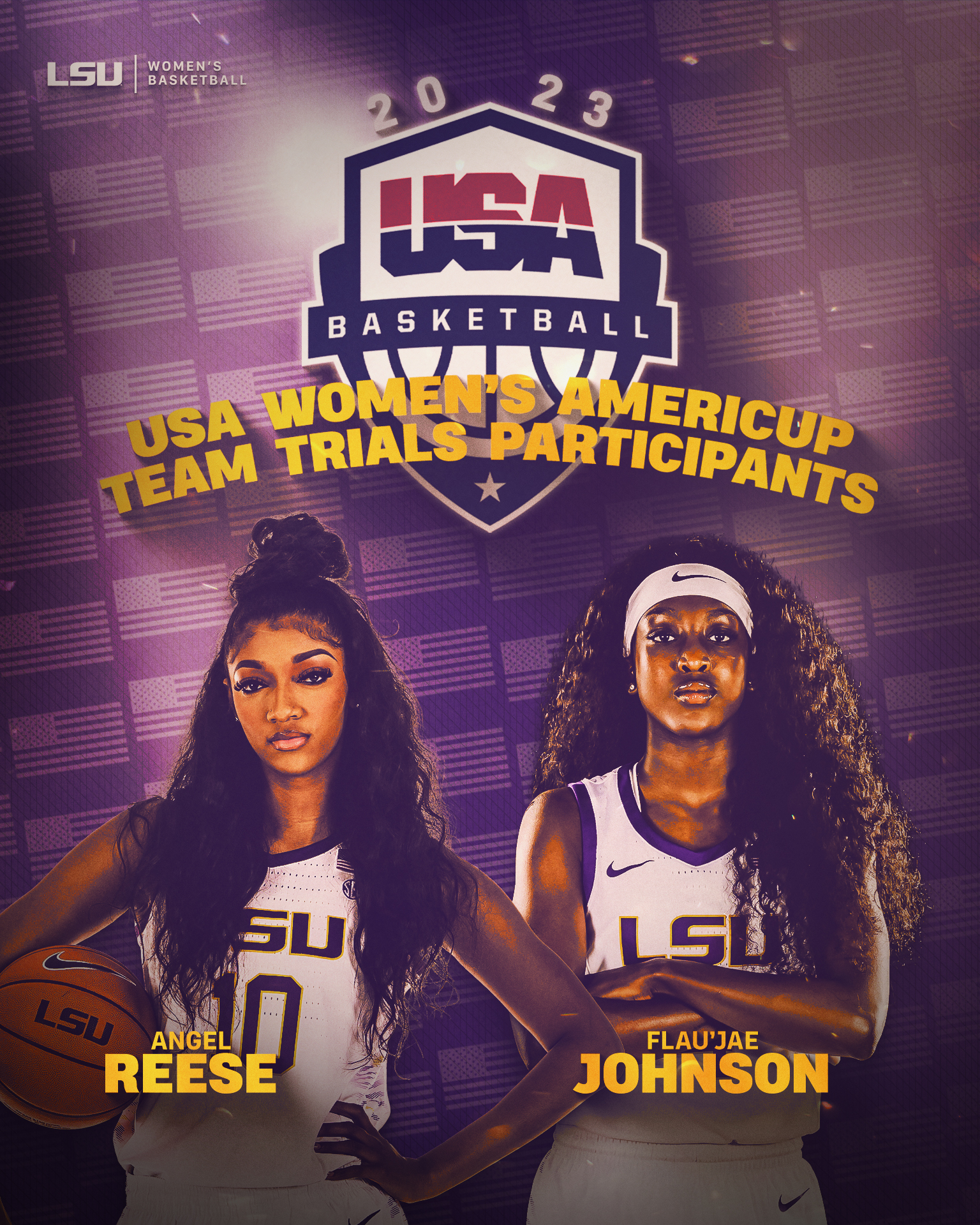 COLORADO SPRINGS, Colo. – LSU's Flau'jae Johnson and Angel Reese have been selected to take part in the 2023 USA Women's Basketball AmeriCup Team Trials from May 11-15 in Colorado Springs.
Reese and Johnson represent a total of 22 players on the Team USA roster which will compete in the FIBA Women's AmeriCup on July 1-9 in Leon, Mexico.
Johnson will be making her USA Basketball debut while Reese has participated in previous USA Basketball team trials.
Johnson and Reese are part of LSU's first NCAA national championship team, leading the Tigers to a 34-2 record that was culminated with a 102-85 victory over Iowa on April 2.
The Tigers are one of three schools with multiple players selected to compete for Team USA.
Reese, a first team All-America selection, set a NCAA record with 34 double-doubles in her first season at LSU. She led the SEC in both scoring (23.0 ppg) and rebounding (15.4 rpg), becoming just the fourth player in conference history to lead the league in both categories.
Reese also set SEC records in total rebounds (555), free throw attempts (240) and free throws made (339). Reese had 15 points and 10 rebounds against Iowa in the NCAA Championship game.
Johnson the SEC's Freshman of the Year, started in all 36 of her team's games where she averaged 11.0 points and 5.9 rebounds and scored in double figures in 20 games.
The trials will be run by AmeriCup coaches Kamie Ethridge (Washington State University), Katrina Merriweather (University of Cincinnati) and Aaron Johnston (South Dakota State University).
Following selection of the 2023 USA Women's AmeriCup Team, athletes will return to Colorado Springs for training camp in June.