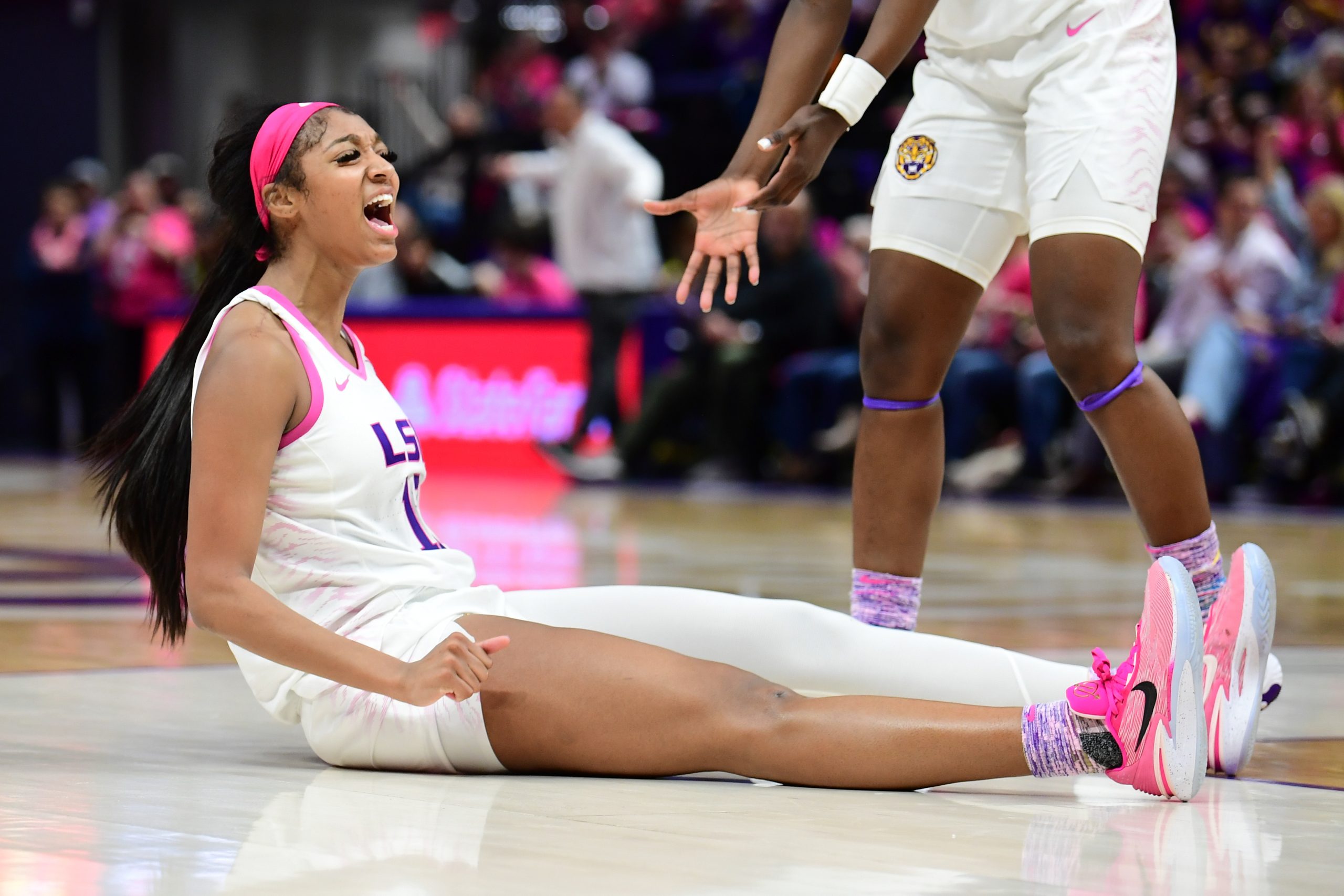 Count ESPN.com at the head of the pack when it comes to its belief in this year's LSU women's basketball team.
Nearly six months since winning the program's first national championship the Tigers of third-year coach Kim Mulkey got the nod as the nation's top-ranked team in ESPN's Way-Too-Early Top 25 to start the 2023-24 season.
With All-American and Final Four Most Outstanding Player Angel Reese back for her junior season, ESPN feels the Tigers are well equipped for another to the Final Four in Cleveland this season. SEC Freshman of the Year Flau'jae Johnson returns, but it's also the additions of the transfer portal's top two players – Hailey Van Lith of Louisville and Aneesah Morrow of DePaul – and the nation's top-ranked high school recruiting class that have the Tigers held in such high regard.
ESPN's women's basketball writer Charlie Crème had this to say about why he ranked LSU No. 1 ahead of UConn, UCLA, Ohio State and Utah.
"Adding Van Lith gave the Tigers a replacement for Alex Morris, who was so important to the title run," Crème wrote. "Van Lith isn't the defender Morris was, but she will handle the ball, play hard all the time and, most importantly, make big shots. When Morrow – who averaged 23.5 points and 13.0 rebounds the last two seasons at DePaul – later decided on LSU, it became an embarrassment of riches.
"In Reese and Morrow, the Tigers have two of the best rebounders and interiors scorers in the game," Crème added. "Mulkey now has three potential All-Americans and Reese is a top contender for national player of the year. Throw in SEC Freshman of the Year Flau'jae and (freshman) guard Mikaylah Williams, the No. 2 recruit in the country, plus 6-foot-2 Sa'Myah Smith and point guard Kateri Poole, who each spent time in the starting lineup a year ago, and the talent at LSU is staggering. As a result, no team will receive more scrutiny and examination than the Tigers, an environment in which Mulkey seems to embrace and thrive."
The second five consists of national runner-up Iowa, Virginia Tech, South Carolina, Tennessee and Indiana.
LSU's one of five teams from the Southeastern Conference garnering Top 25 mention while a sixth, Texas A&M, was also considered.
Besides South Carolina and Tennessee at Nos. 8 and 9, respectively Ole Miss is No. 12 and Mississippi State is No. 21
LSU has six games scheduled against teams in ESPN's preseason Top 25 and will also twice face Texas A&M.
The Tigers open the season on Nov. 6 at 6:30 p.m. against No. 22 Colorado in the Hall of Fame Series in Las Vegas, host Virginia Tech on Nov. 30 at 8 p.m., host South Carolina on Jan. 25 at 7 p.m., while visiting Ole Miss on Jan. 7 at 2 p.m., Mississippi State on Jan. 29 at 6 p.m. and Tennessee on Feb. 26 at 11 a.m.
LSU will host Texas A&M on Jan. 11 at 7 p.m. and travel to face the Aggies on Feb. 19 at 6 p.m.
No. 10 Indiana heads up the second 10 schools followed by Notre Dame, Ole Miss, Maryland, Baylor, Louisville, Standford, North Carolina, USC, Texas, Florida State, Mississippi State, Colorado, Creighton, Kansas State and Washington State.
LSU (34-2) became the lowest-seeded team since Tennessee in 1997 to win the national championship. The No. 3 Tigers scored a record 102 points in a 120-85 triumph over Iowa.
Reese was fifth in nation in scoring a year ago with 23 points a game and second in rebounds with 15.4 per game. Johnson is second-leading returning scorer at 11.0 points and rebounder at 5.9, while Poole averaged 4.5 points and 2.4 assists, Smith 4.6 points and 4.0 rebounds and guard Last Tear Poa 3.4 points and 1.2 assists.
Van Lith scored 1,553 points during her three years at Louisville, leading the Cardinals to three NCAA Tournament appearances. The two-time All-ACC selection and honorable mention All-American averaged a career-high 19.7 points in 2022-23 with 4.5 rebounds and 3.2 assists.
Morrow joined Reese as the nation's only two players to average a double-double with 25.7 points (fourth best in the country) and 12.5 rebounds (seventh best). She was a second team AP All-American in 2021-22 and the Big East Conference's Freshman of the Year.
The crown jewel of LSU's recruiting class is home state star Mikaylah Williams of Parkway High in Bossier City. The 6-foot guard twice earned the state's Gatorade Player of the Year, was a Naismith All-American and along with 6-6 center Aalyah Del Rosario, a McDonald's All-American.
Mulkey's signing class includes four players in ESPN's Top 100 with Williams (No. 2), Del Rosario (No. 7), guard Angelica Velez (No. 44) and forward Janae Kent (No. 73).