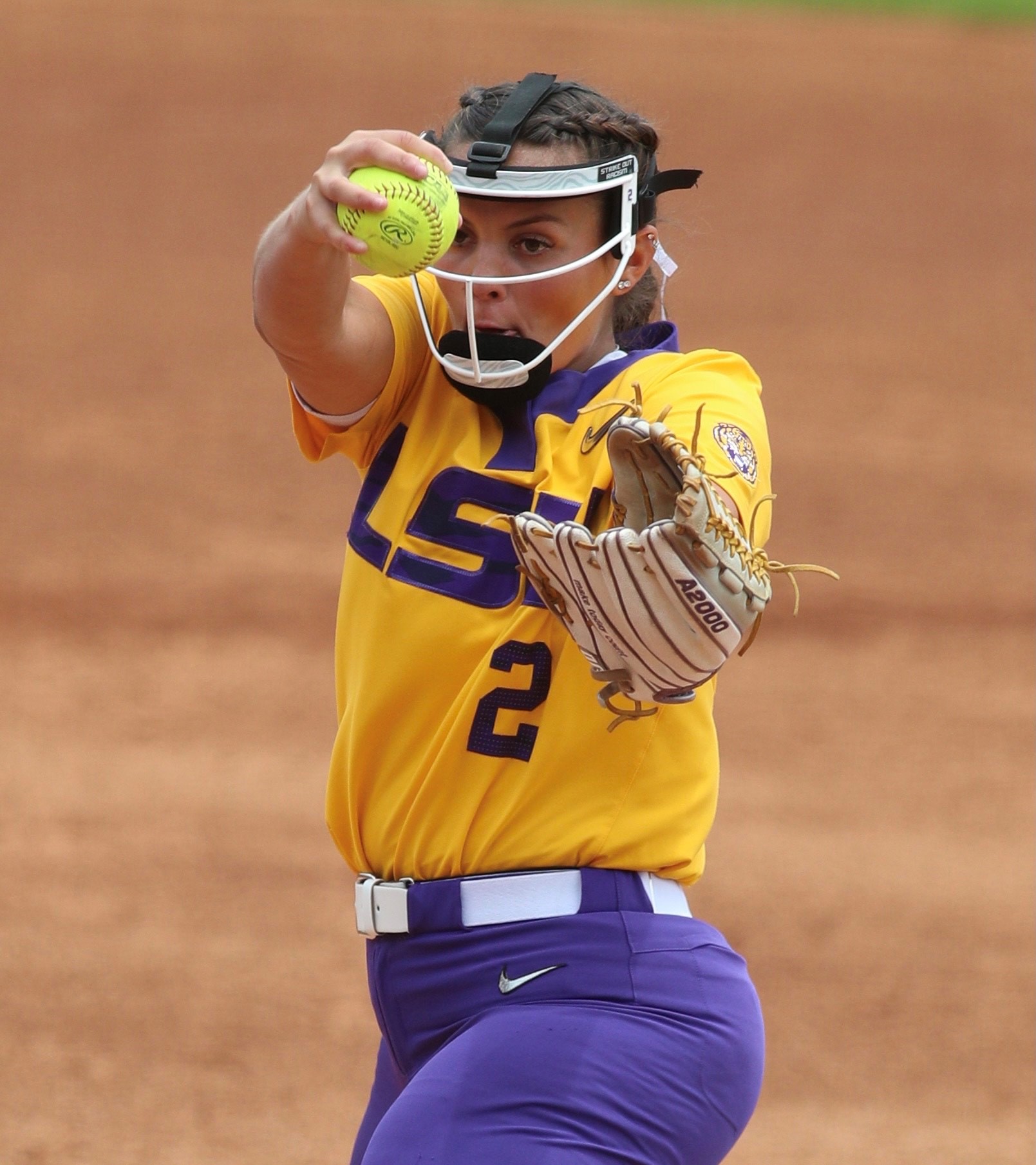 The No. 15 LSU softball team concludes its regular season and honor three of its senior/graduate students this weekend in a three-game Southeastern Conference matchup with No. 10 Georgia at Tiger Park.
The first matchup is Friday at 6 p.m. and will be streamed on SEC Network+ and can be heard locally on 107.3-FM.
LSU (38-13, 11-10 in SEC) will honor left fielder Savannah Stewart, pitcher Ali Kilponen and designated player Georgia Clark during a pregame ceremony each day of the series which continues at 3 p.m. Saturday and 1 p.m. on Sunday.
The Tigers enter the final weekend of play in sixth place and two games out of the coveted fourth spot which guarantees teams a bye in the first round of the SEC Tournament which is scheduled May 9-13 at the University of Arkansas' Bogle Park.
LSU's 6-4 in its last 10 games after dropping a series last weekend at Alabama. The Tigers are third in the league in batting average (.313) and third in earned run average (1.98).
Junior third baseman Danieca Coffey is the league's sixth-leading hitter (.411) and ranks third in hits (67). Junior center fielder Ciara Briggs (.351) is fifth in the league in hits (59).
Freshman pitcher Sydney Berzon (13-6 1.65 ERA) is ninth in the SEC in strikeouts (109) and Kilponen (12-6, 2.18) has 101 strikeouts. Over her career, she has 56 wins and 463 strikeouts.
LSU, which took a series win last year at Georgia, has won eight of its nine previous matchups with the Bulldogs.
Georgia, which trails Tennessee for the SEC's top spot, enters play on a six-game winning streak and have the league's second-highest batting average (.329) but have a league-high homers (78) and slugging percentage (.596).
Senior Sydney Kuma (.397) tops the Bulldogs' offense and junior Jayda Kearney supplies a lot of the team's power with 18 homers, 43 RBIs and a whopping .881 slugging percentage.
Graduate pitcher Shelby Walters (17-3, 1.30 ERA and 92 strikeouts) tops the team's pitching staff.