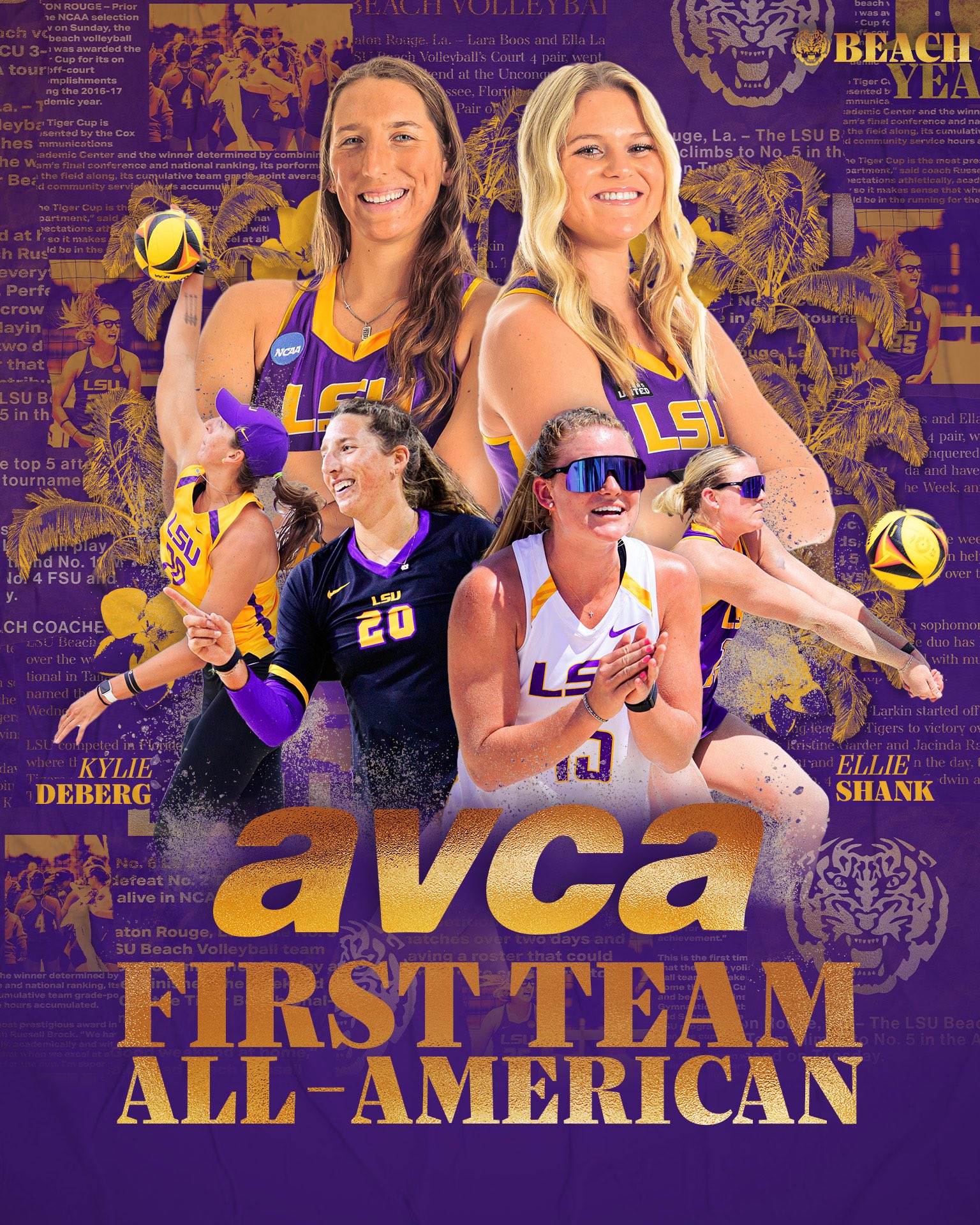 GULF SHORES, Ala. – The pair of Kylie DeBerg and Ellie Shank, who are leading into NCAA Tournament play on Friday, were named first team AVCA All-Americans on Thursday.
"We are so excited for Kylie and Ellie to earn this honor," LSU beach volleyball coach Russell Brock said. "I'm proud of the hard work that they've consistently put into their career and specifically this season. They deserve every bit of recognition they get. The way they represent our program is impressive in every way."
DeBerg and Shank have compiled a 22-11 record this season that includes wins over of the following Top 20 opponents: South Carolina, FSU, Washington UCLA, Florida Atlantic, and Grand Canyon University.
The tandem of DeBerg and Shank is the third in LSU history to receive first team All-America honors
The duo is the third pair in LSU Beach Volleyball history to earn the honor of AVCA First Team All-American. Claire Copllola and Kristen Nuss earned the honor in 2018 and 2019 while Nuss and Taryn Kloth earned it in 2021.