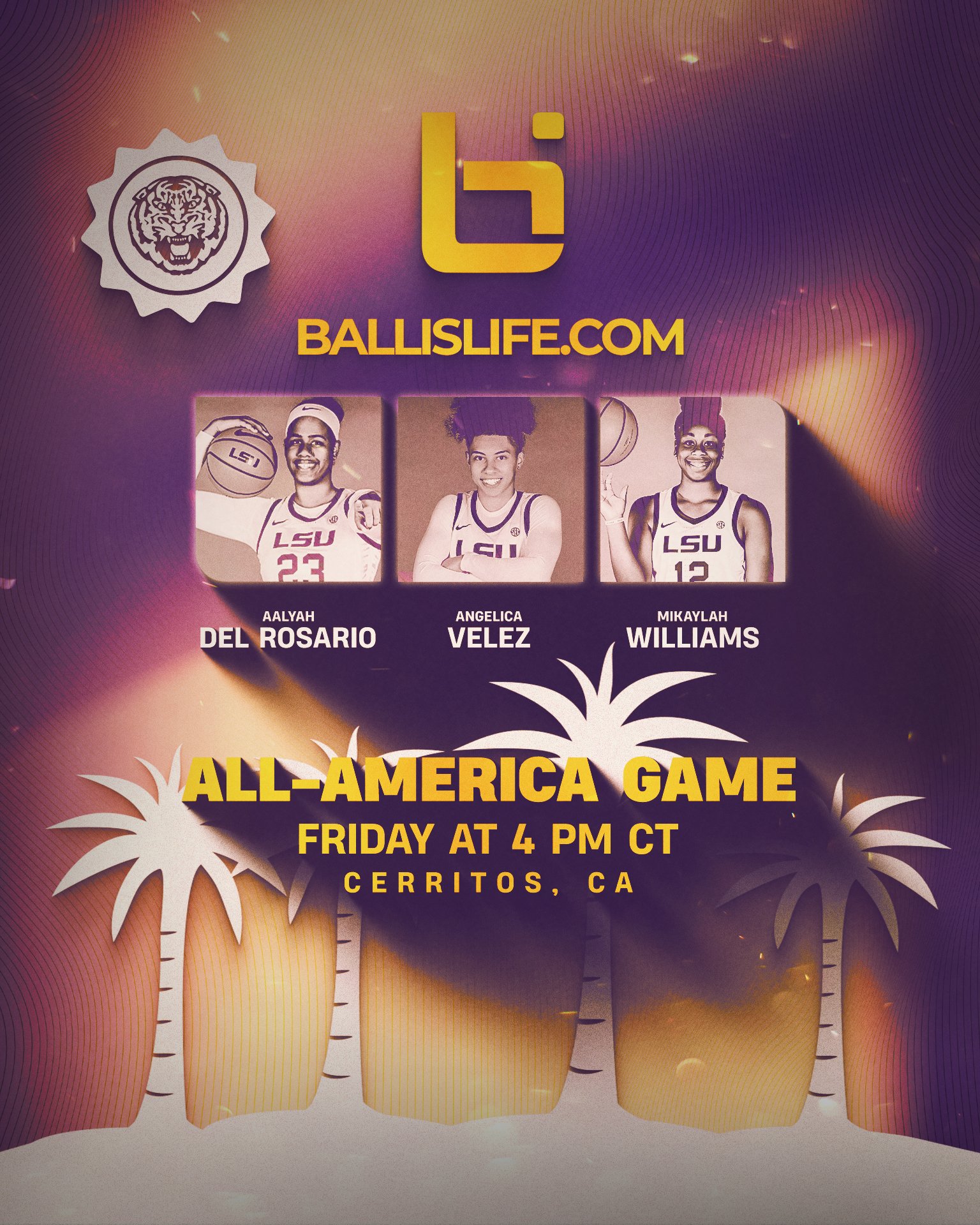 CERRITOS, Calif. – Three members of the LSU's top-ranked women's basketball signing class in 2023 will take part in Friday's Ballislife All-America game at 4 p.m. (Central time).
Teammates Aalyah Del Rosaria and Angelica Velez of The Webb School and Louisiana Miss Basketball Mikayah Williams of Parkway are taking part in the game. The Tigers also signed Janae Kent as part of their four-member class.
Williams, the No. 1 ranked player in the country according to some recruiting services, was named the Morgan Wooten National Player of the Year and is the two-time Louisiana High School Player of the Year. The 6-foot-1 guard led the Parkway to the Division I non-select state championship this season.
The 6-5 Del Rosario is a five-star prospect with a powerful inside game with outside shooting ability. She took home a gold medal in the FIBA U18 World Cup in Argentina last summer.
Del Rosario and Velez played together at The Webb School in Tennessee where they two won back-to-back state championships.
Velez is a shifty point guard and athletic floor leader that was named the Division II-A Miss Tennessee Basketball.