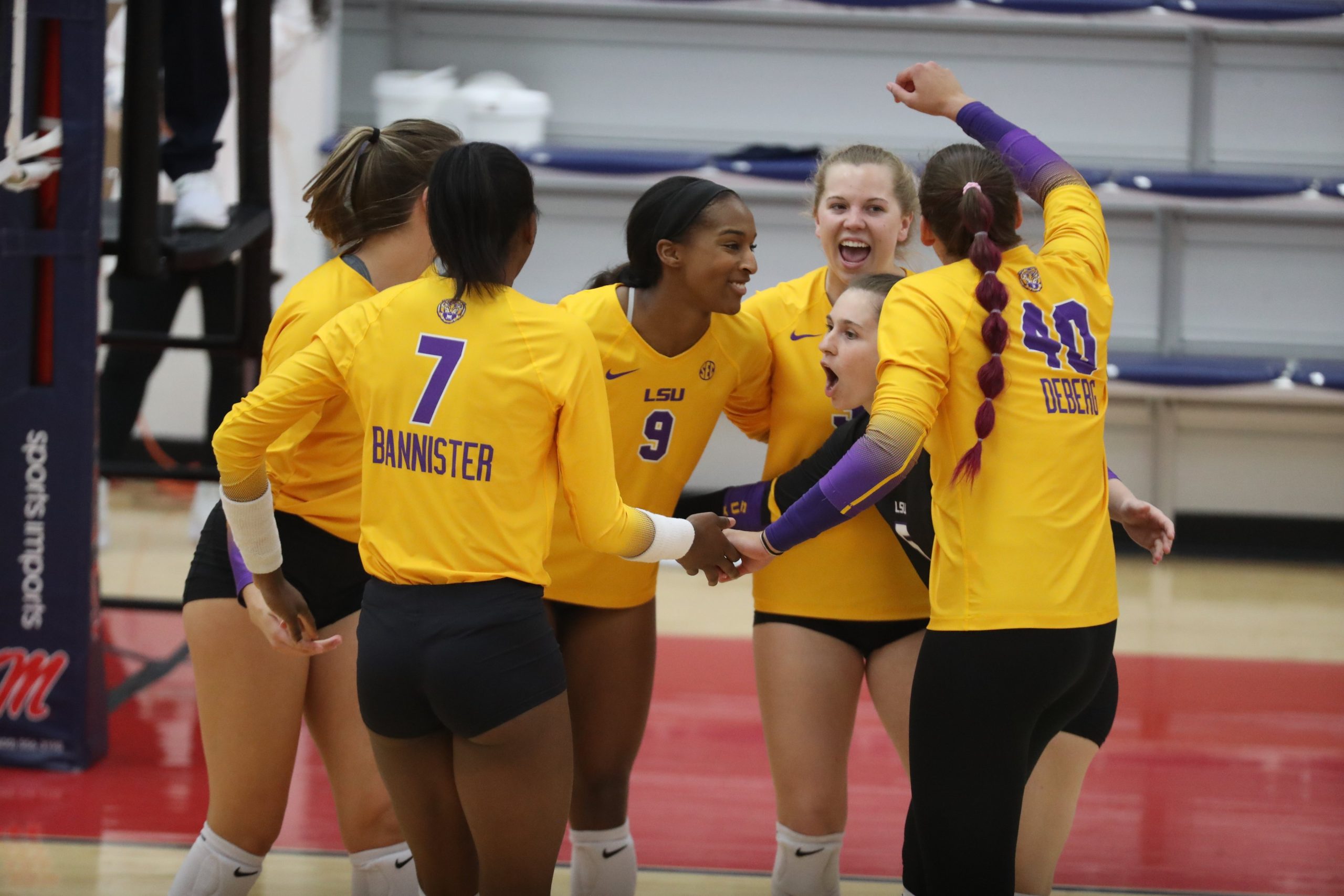 LSU's volleyball team atoned for a defeat the day before by overcoming a two-set deficit to post a 27-25, 29-27 and 15-11 victory Friday at Ole Miss.
The Tigers dropped the first two sets 25-23 and 25-16.
"I thought it was a gutsy performance by us tonight," LSU volleyball coach Fran Flory said. "We played hard. We did not play great, but we played hard, and we played with great heart. That is what happens sometimes when teams get out of rhythm. You must fight your way back. We were really out of rhythm this weekend, but I am super proud of the grit that we showed."
Three LSU players finished with double doubles, beginning with outside hitter Taylor Bannister who nearly finished with a triple double after recording 20 kills, 11 digs and eight blocks. Bannister also finished with two aces. The Missouri City, Texas native had a season-high in kills, a career best in blocks and had her third multiple-ace match in four contests.
Middle blocker Anita Anwusi turned in a career-high herself with 16 kills and hit .417 in the match. She also added seven blocks. Outside hitter Kylie DeBerg registered 13 kills and 10 digs, while contributing three blocks and an ace.
Setter Ella Larkin concluded with 49 assists and a match-high 18 digs to go along with four blocks and two aces. Libero Raigen Cianciulli had 12 digs and defensive specialist Emmaline Walters also added two aces.
"We had a number of great individual performances tonight," Flory said. "Taylor [Bannister] played and led the team well and Anita [Anwusi] was fantastic. It was really fun to watch her [Anwusi] and she was a major force for us in the middle."