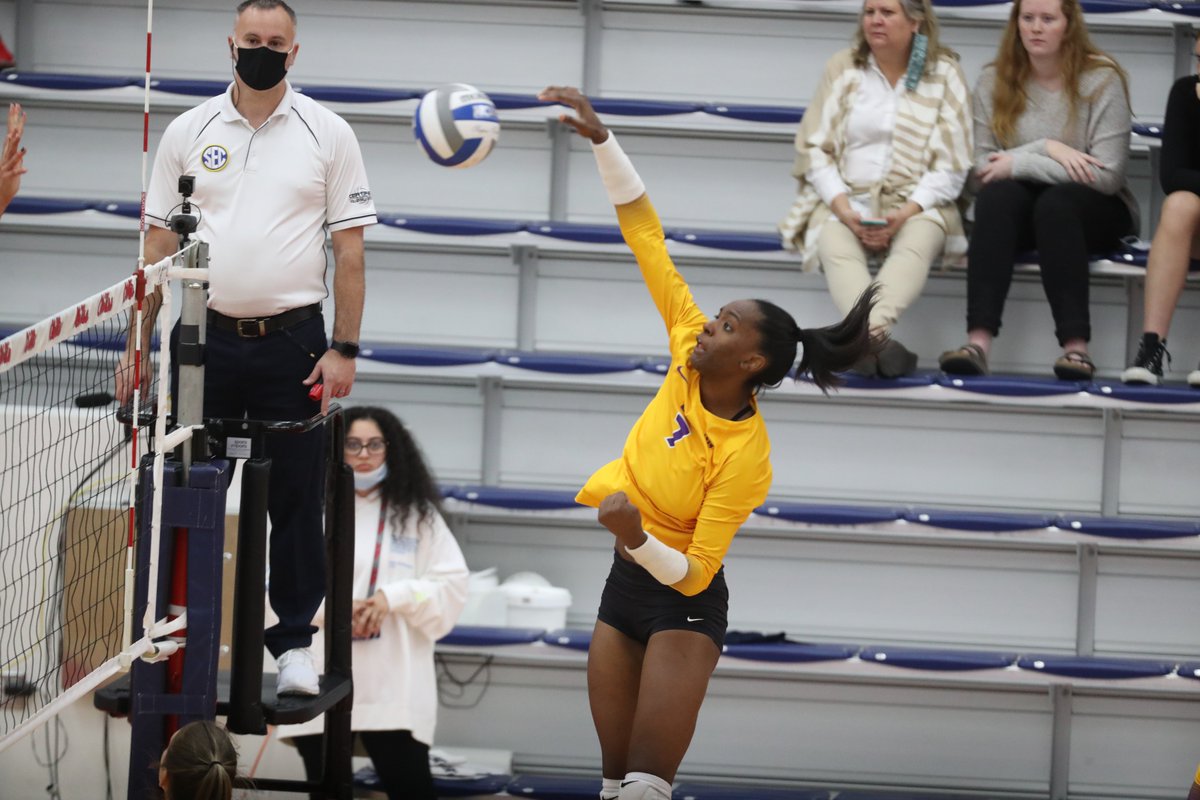 OXFORD, Miss. — The Ole Miss and LSU volleyball teams entered Thursday night with six SEC wins, but the Rebels successfully defended their homecourt with a 25-19, 17-25, 26-24, 25-19 victory here at the Gillom Athletics Performance Center. 
LSU's 58 kills bested Ole Miss' 51, but the Rebels recorded a better hitting percentage on the night (.271-.219). The Tigers (10-13 overall, 6-8 in the SEC) had four service aces to Ole Miss' two, and the Rebels (18-6, 7-6 SEC) won the battle at the net with 10 blocks to LSU's seven. 
"We did not play very tough," LSU head coach Fran Flory said. "We were high-error tonight and we have not been that way in a long time. Paige (Flickinger) came in and did a great job, Taylor (Bannister) played a really good match, and Anita (Anwusi) was good too, but you are not going to beat a balanced team as Ole Miss has become with only a few people playing well. We all need to be on the same page and we all need to put up the right numbers. We have the opportunity to do that tomorrow."  
The Tigers and the Rebels play again here Friday at 6 p.m.
LSU was led by right side Taylor Bannister, who had a season-high 16 kills on a .406 hitting percentage. Outside hitter Paige Flickinger also recorded a season-high 12 kills while hitting .429. Middle blocker Anita Anwusi and outside Kylie DeBerg both hit double-digit kills, posting 11 and 10, respectively.
Setter Ella Larkin had a match-high in both assists (44) and digs (18) to go along with four kills. Libero Raigen Cianciulli logged 13 digs and four assists.
Outside hitter Lauren Thompson led Ole Miss with a match-high 19 kills. Outside hitter Anna Bair added 13 kills, and setter Kylie McLaughlin had 43 assists.