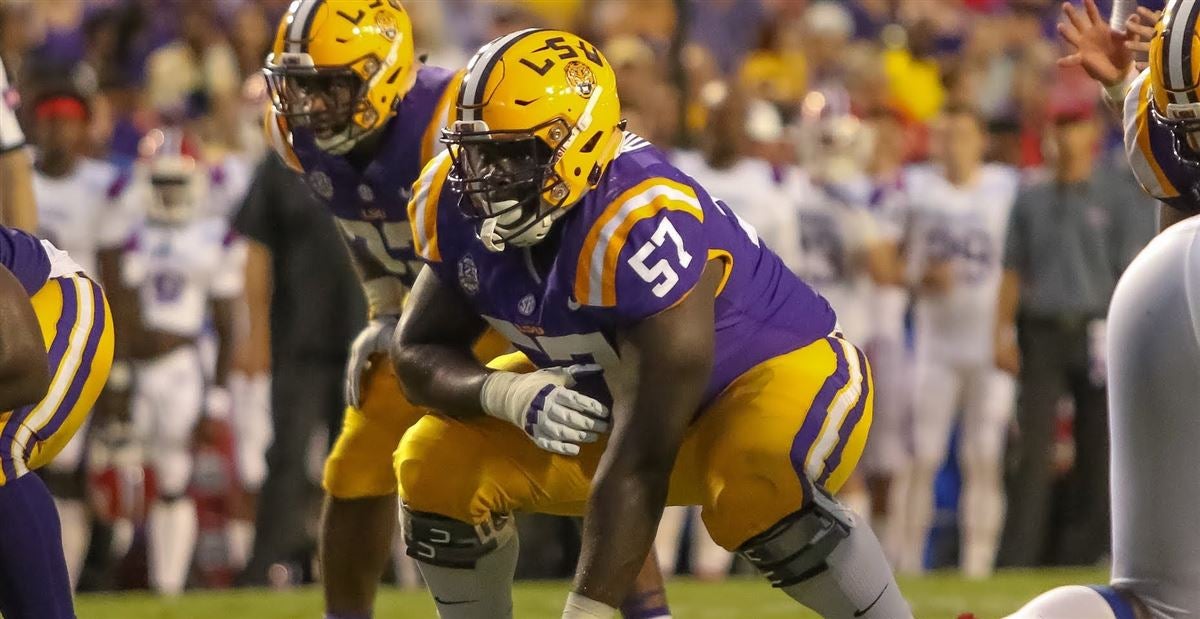 LSU coach Ed Orgeron said Thursday that sophomore Max Johnson "still has the edge" to retain his starting spot heading into Saturday night's SEC West Division showdown vs. Arkansas in Tiger Stadium.
"They were competing, one day Max will do well, the next day Garrett (Nussmeier) would do well," Orgeron said. "Both will get their chance."
And both may have to run for their lives since LSU's starting offensive guards won't see the field vs. the Razorbacks.
While senior starting left guard Ed Ingram will miss the Arkansas game after taking a hard blow to his head in practice this week, senior starting right guard Chasen Hines will miss the rest of the season.
Even though Orgeron didn't say why Hines' LSU career is over, Hines missed a large portion of preseason practice with an undisclosed injury.
Sophomore Marlon Martinez, who backed up both Ingram and Hines, will fill one of the starting vacancies. The other is open and could be filled by sophomore Kardell Thomas and possibly freshman Garrett Dellinger.
Without its starting guards, LSU will take on Arkansas without 13 players who have started multiple games this season.
Also, Hines is the 15th LSU player lost for the season due to injury, academic suspension or entering the transfer portal.