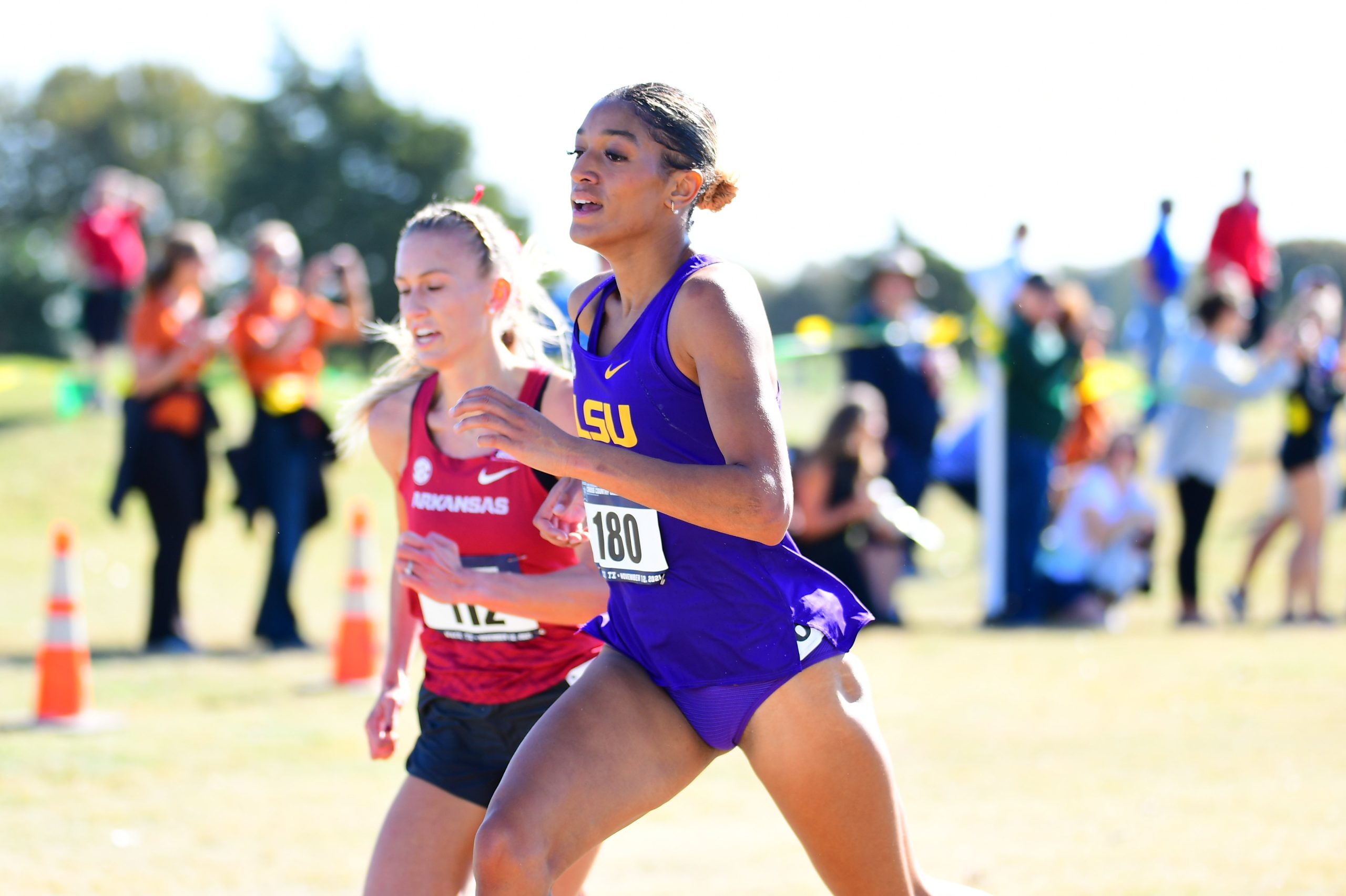 LSU senior Katy-Ann McDonald has now gone as far as only one other cross country runner in school history.
McDonald became the second female runner in the program's history to qualify for the NCAA Championships, finishing sixth in Friday's NCAA South Central Region meet in Waco, Texas.
"She got out well and was in the lead group early and stayed with the pack for a little bit," LSU cross country coach Houston Franks said. "She fell back at one point and then rallied herself back in it and closed well."
McDonald also became the school's highest region finisher with a time of 20 minutes, 55 seconds over the 6K course at Cottonwood Creek Golf Course.
She qualified for the Nov. 20 NCAA meet in Tallahassee, Fla., becoming the second LSU runner to reach that milestone, joining the company of Charlotte Mayock (1996).
"She really executed well," Franks said. "When she was in a good spot, she didn't gamble too much. She did a good job of running within herself and finished strong."
Led by McDonald's effort, LSU registered its best finish in a NCAA regional with a fourth-place finish. Lorena Rangel (21:16.1) was 15th and Ashley LaJocies (21:39.2) was 25th – giving the Tigers a total of three All-Region performers.
"Lorena had a huge race and just gets better and better," Franks said. "Ashley has been our rock all season. She's the most consistent of the group. They all ran so well."
Alicia Stamey (22:04.5) was 30th and Doria Martingayle (22:04.5) was 40th to bolster LSU's record-setting day.
"We were within 20 points of finishing second and going to nationals which would have been huge," Franks said. "Going into it I thought we'd be around 135 points and we had 116, so we ran about as well as we can run."
Arkansas captured the women's title with 27 points, having all five of its runners placing among the top nine overall. Rice followed in second place with 96, led by the overall winner Grace Forbes (19:59.3) and Texas (101).
LSU's men, who had two runners drop out and not able to finish the 10K race, was 16th with 374 points.
Texas and Arkansas went 1-2 with 35 and 39 points, respectively, followed by Arkansas State (166), Lamar (200) and Rice (201).
Davis Bove led LSU once again with a 24th place finish, earning All-Region honors, with a time of 31:44.7. Jackson Martingayle was 40th (32:19.8) and Eric Coston 90th (33:54.2).
"We got out well but didn't manage as well as needed and then we had to the two guys drop out," Franks said. "We weren't running great, great but not bad early."