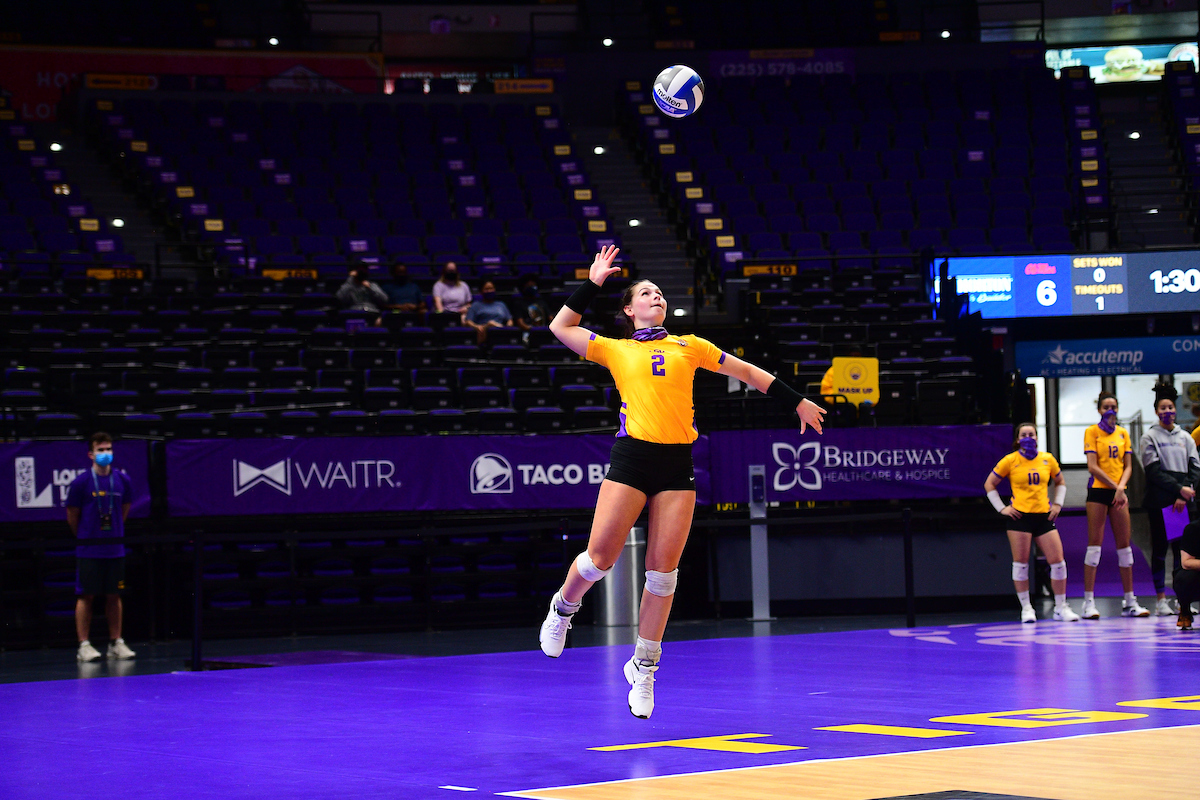 LSU's volleyball stopped a five-match losing streak in impressive fashion with a 3-0 sweep over Ole Miss on Saturday at the Pete Maravich Assembly Center.
The Tigers (5-9) dropped Sunday's second matchup 27-15, 24-26, 26-24, 20-25, 12-15
LSU's win was its first victory since a 3-0 sweep at Alabama Nov. 16.
The Tigers made it look easy in the first and third sets with 25-22 and 25-13 victories. They had to rally in the middle set to win 27-25.
"I thought we played a mature match," LSU volleyball coach Fran Flory said. "Our upperclassmen took over and really stabilized us, making sure we executed on a high enough level to succeed today."
Freshman Paige Flickinger tallied a career-high 20 kills, while senior Taylor Bannister added 12 kills and setter Karli Rose 36 assists.
LSU jumped out to leads of 6-1 and 11-6 in the opening set before fending off a serious charge from Ole Miss, which closed to within 13-12.
The second set provided the most action with nine ties and two lead changes.
LSU had a terrific start and led 5-1 on Dylan Maberry's kill but Ole Miss rallied to lead 13-10 and 20-18. The Tigers answered with a 9-5 run and the victory, setting up a final set in which they led from start to finish, taking leads of 3-1 and 8-3 before extending that to 17-10.
"Paige is probably the best all-around volleyball player on our roster," Flory said. "Karli did a great job of creating for her."
In the rematch on Sunday, LSU won two of the first three sets but dropped the fourth and fifth sets.
The Tigers rallied from a 4-2 deficit in the final set and pulled even at 6-6 and again at 11-11 on consecutive kills from Flickinger but couldn't keep pace the rest of the way with the Rebels.
Bannister topped LSU with 28 kills, Rose added 47 assists and 14 digs. Flickinger also had a double-double with 12 kills and 13 digs and Raigen Cianciulli had 26 digs.