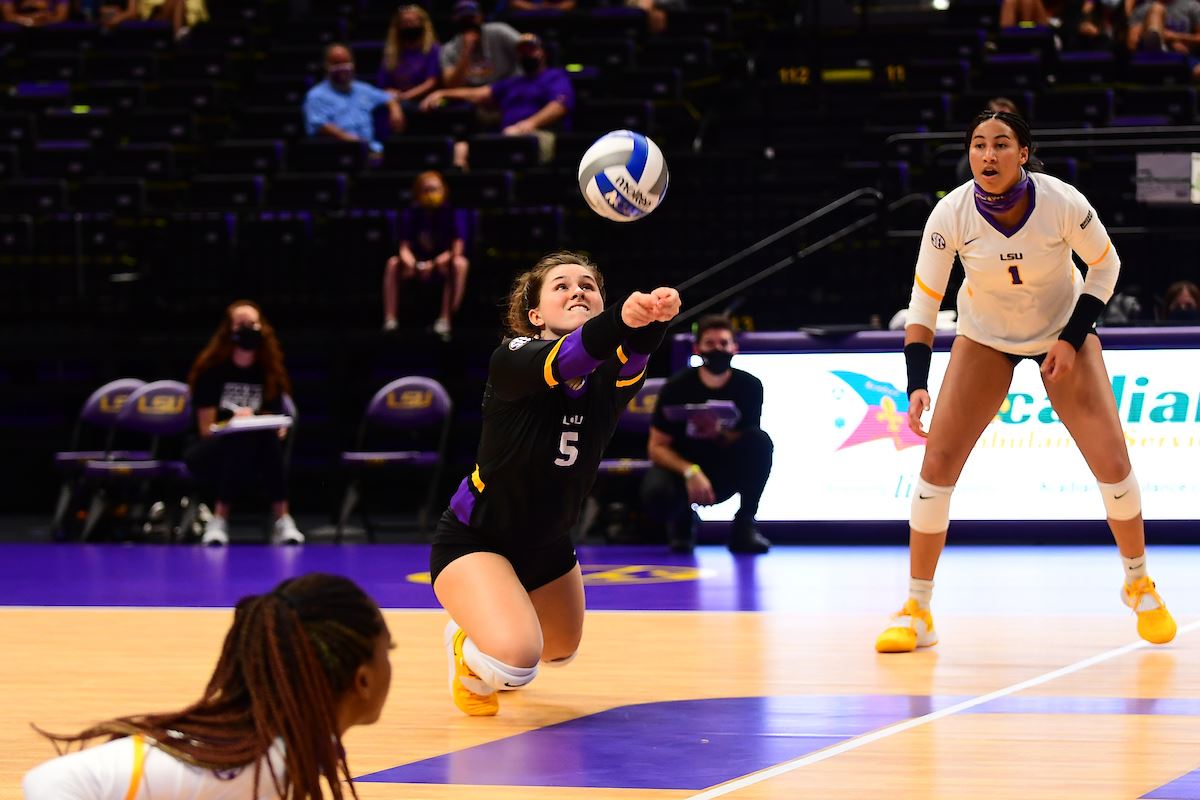 LSU's volleyball team lost its SEC opener 25-18, 25-27, 19-25, 20-25 at Arkansas Wednesday night.
The Tigers (4-6 overall) opened with a first set victory but the Hogs (10-2) rallied to win the next three sets to close out the match. LSU plays its SEC home opener Saturday vs. Alabama at 5 p.m. in the Pete Maravich Assembly Center.
"We did not accomplish what we knew we needed to do to win this match," LSU volleyball coach Fran Flory. "We needed more kills and fewer errors. We did have less hitting errors and we blocked them really well, but we had more true errors. It was a combination of us not being efficient enough killing balls and us giving away points."
LSU was led by outside hitter Kylie Deberg, who tallied 15 kills. Setter Ella Larkin recorded another double-double, posting 40 assists and a season-high 20 digs, and middle blocker Anita Anwusi contributed eight kills, eight blocks, and a hitting percentage of .412. Libero Raigen Cianciulli recorded a game-high 24 digs.
"I thought our kids fought hard and you have to credit Arkansas who played hard after a tough start," said Flory. "In the end though they were more balanced than us."