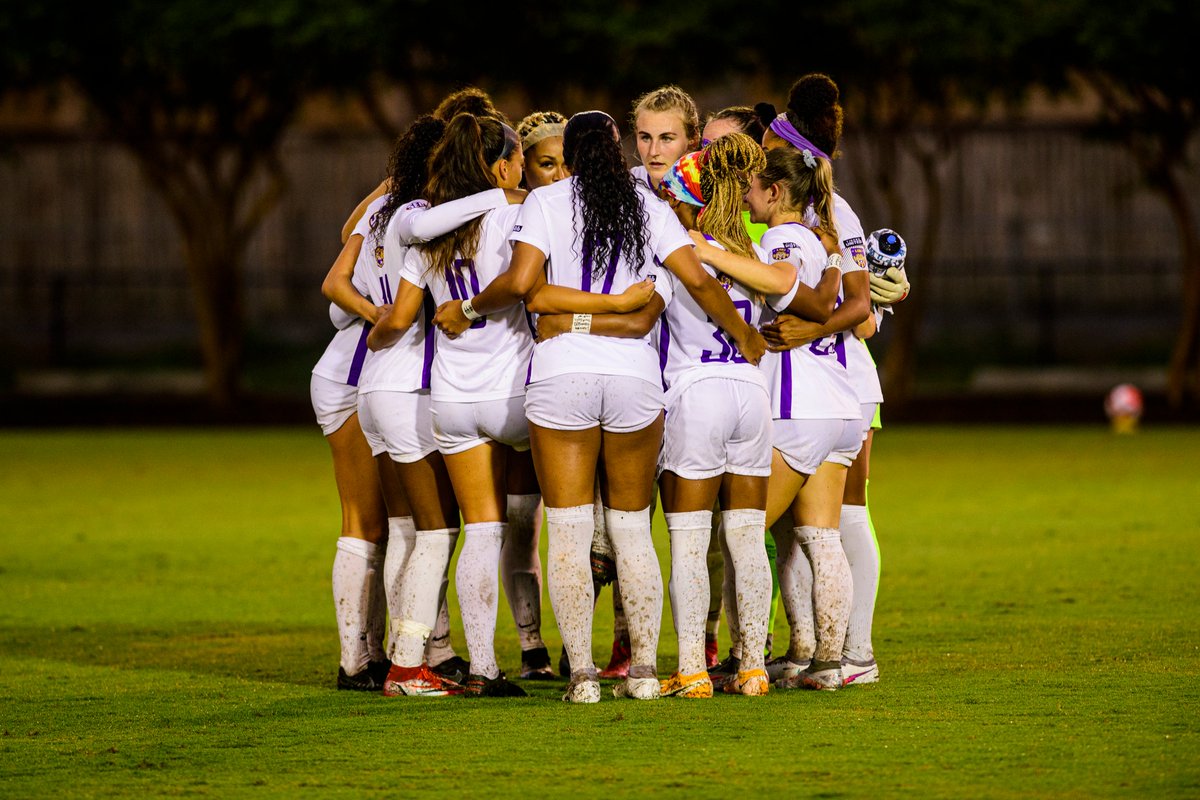 LSU's 5th ranked, unbeaten soccer team plays two SEC games in a Thursday-Sunday rotation for the first time this season, making Tigers' coach Sian Hudson happy.
LSU (8-0-0, 1-0-0 SEC) will play its first SEC road contest Thursday night at Ole Miss (6-1-2, 1-0-0 SEC). Game time is set for 6 p.m. CT and will be streamed on SEC Network+.
Then, on Sunday at 11 a.m. at the LSU Soccer Stadium, the Tigers hook up against Georgia.
"It'll be nice to get in a rhythm," Hudson said. "The last two weekends, we had one game and then you sit in a lull in Saturday and Sunday when other teams are playing.
"I'm thrilled to be getting into a two-game stretch. Ole Miss is going to be a huge test for us. They've had a great season themselves. If we can come away Thursday night with a win, that's going to set us up for a Sunday game against Georgia, the highest scoring team in the SEC."
LSU's current 11-game win streak, dating back to this past spring, is a school record and the longest active win streak in the NCAA.
The Tigers have won 16-2-1 their past 19 games that ranges back to the 2020 SEC tourney.
In that span, LSU has outscored its opponents by a total of 43 to 10, and LSU has scored two or more goals in 13 of those 19 contests. Defensively, the Tigers 11 shutouts in the same period while only allowing two or more goals in a game twice in that span.
"The beautiful thing about this at the moment," Hudson said, "it really isn't about one or two or three or four individuals. It's a collective effort across the team on both sides of the ball."
LSU's depth has been a key factor in its hot start.
The Tigers have played 26 players, including 14 who have played in all eight matches.