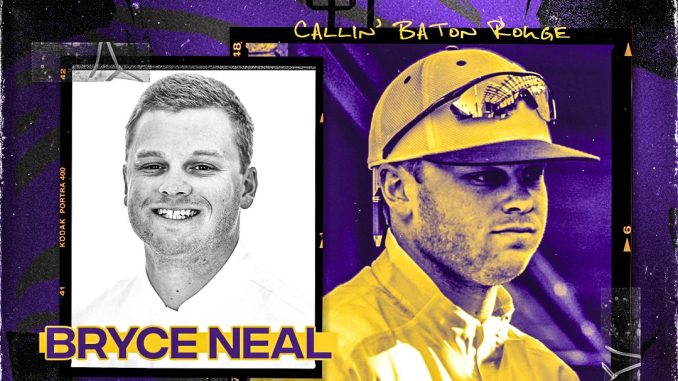 After losing long-time assistant coach Lindsay Leftwich to a head coaching position at North Carolina State of the Atlantic Coast Conference, LSU's Beth Torina looked to the ACC to fill her first staff vacancy in 12 years.
Torina announced the hiring of Bryce Neal as assistant coach after he spent the two years in the same capacity at Louisville which was 64-45 during that span. He helped develop two NFCA All-Americans, five NFCA All-Region selections and nine All-ACC players.
Louisville (36-20) equaled a school mark with 16 wins in the ACC and hit a program record 64 homers to rank 13th nationally in that category. They also led the conference with a .319 batting average.
Prior to Louisville, Neal oversaw the offensive and defensive development in 2021 at Bucknell and was a volunteer coach at Arizona State in '20.