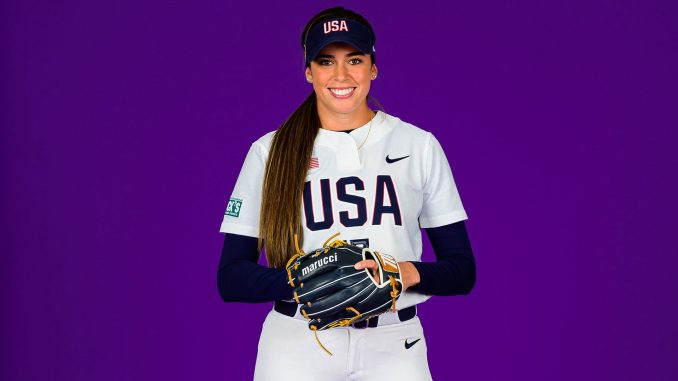 For the second consecutive summer LSU's Taylor Pleasants will be wearing red, white and blue.
The senior shortstop was selected Thursday to be part of a 16-member U.S. college national team that will take part in the 2023 Japanese All-Star Series on Aug. 4-7. The U.S. team will face the world's second-ranked Japan team in three games at Fukushima (Azuma Stadium), Iwakuni (Kizuma Stadium) and Yokohama (Yokohama Stadium) over a four-day span.
Pleasants is one of seven players with previous experience at the national team level where she played last summer.
The Houston native played through a difficult core muscle injury that cost her four games during LSU's 2023 season. She still compiled a .346 batting average, third best on the team, shared the team lead with 11 doubles, eight homers to go with a team-high 53 RBIs and .968 fielding percentage.
Pleasants was a first team selection on the NFCA All-Region and All-Louisiana teams. She was a second team choice on the All-Southeastern Conference squad with an appearance on the league's all-defensive team.
LSU (42-17) reached the championship game in the NCAA Regional at Tiger Park, falling to UL-Lafayette in the final.
The Tigers will also have a pair of prominent former players taking part in the World Baseball/Softball Confederation World Cup with former center fielder Aliyah Andrews and catcher Sahvanna Jaquish selected to the 16-member team that will play in Dublin, Ireland on July 11-15.