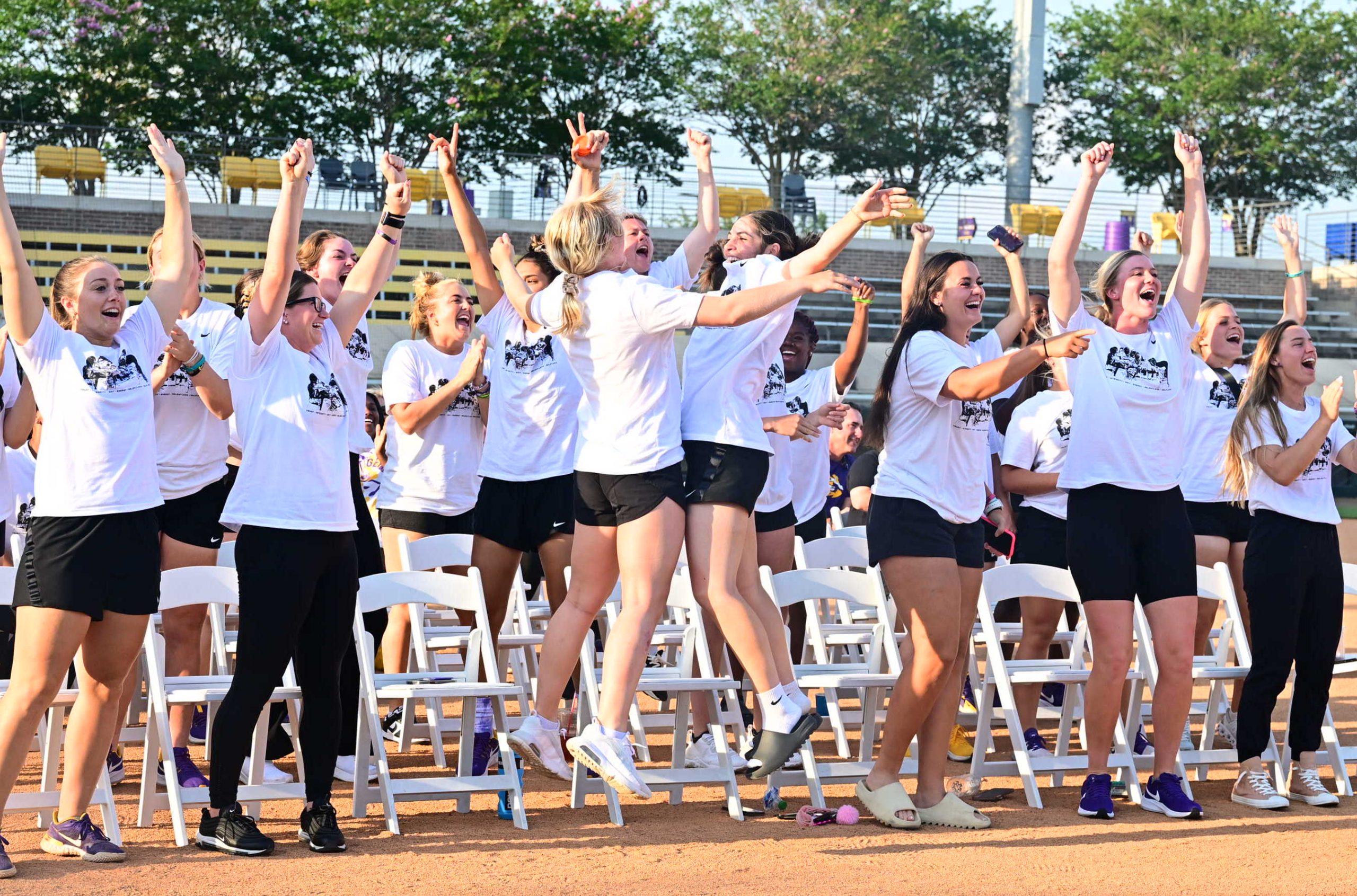 A year after getting sent to Arizona State and going 0-and-2 for the first time in NCAA Regional play, LSU will get to enjoy the comforts of home.
The Tigers (40-15) will appear in NCAA play for the 24th time in school history and serve as a host site for the 14th time, garnering a No. 10 seed when the NCAA Selection Committee unveiled its 64-team field Sunday on ESPN2.
LSU, the top seed in the Baton Rouge Regional, will host Southwestern Athletic Conference champion Prairie View A&M (33-15) at 5 p.m. Friday at Tiger Park.
The game will be televised by the SEC Network and will be broadcast locally by 107.3-FM.
"We felt we were pretty close to where we should have been," Torina said. "I thought it was pretty fair."
For the eighth time UL-Lafayette (46-13), the second seed, is part of a regional hosted by LSU and faces Omaha (33-15) – champions of the Summit Conference – in Friday's first game at 2 p.m.
The double-elimination regional continues with three games on Saturday and potentially two on Sunday with the championship game scheduled for 1 p.m. The if necessary game is scheduled for 3:30 p.m.
Because of a body of work that included the nation's No. 8 RPI and No. 4 strength of schedule, LSU's the third highest seeded team from the Southeastern Conference. The Tigers finished sixth in the league during the regular season and lost 5-3 in 10 innings to Ole Miss last Wednesday in the single-elimination SEC postseason tournament.
The winner of the Baton Rouge Regional is matched with the No. 7 Seattle Regional.
LSU's current streak of hosting NCAA Regionals began in 2013 and was interrupted in 2022 when the softball season was cancelled because of COVID-19 and again last season when the Tigers traveled to Arizona State.
The Tigers have already split their two outings this season with the Sun Belt Conference champion Ragin' Cajuns – losing 5-4 at home on Feb. 25 and winning a day later, 4-1 in Lafayette.
This marks the fifth time since 2013, the two teams have been part of the same NCAA Regional at Tiger Park.
"The silver lining (with the SEC tournament loss) was we got to come back and get rested, get some good days of practice and get ourselves where we need to be," Torina said. "Our team is in a good spot. We're coming in at 100 percent healthy. We're going to have everybody ready and healthy."